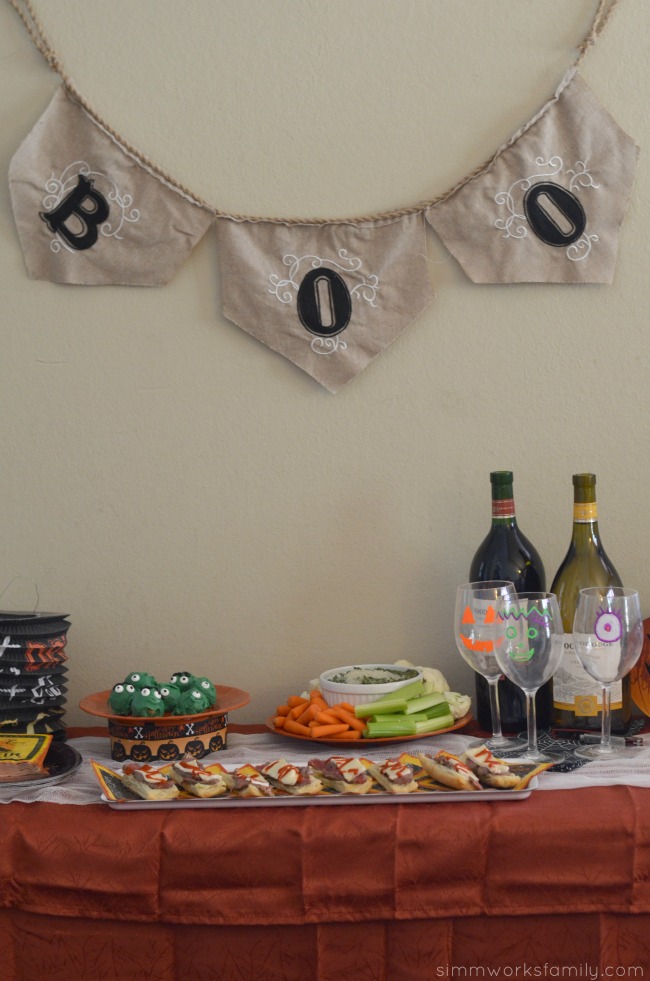 Sitting back with friends enjoying delicious glass of wine and some yummy goodies is one of the best ways, I find, to unwind and relax after a long week. There's something about the conversation with friends and laughter that follows that warms my heart and leaves me feeling relaxed. As I mentioned previously, I hosted a girls night in recently. We hadn't done a book club get together and it was about time we started up again!
By the way… you don't actually HAVE to finish (or even start) the book to attend book club. It's more of an excuse to get out and do something with friends instead of staying at home. But I have found that it's very motivating to at least try and finish a book before the next meeting. Even when that means reading during nap time, or right before bed while my husband reads my kids stories.
This time of year is perfect for Halloween-inspired books, so if you're looking for a great book club suggestion, check out the various lists of Halloween books perfect for adults to indulge in and scare the crap out of you.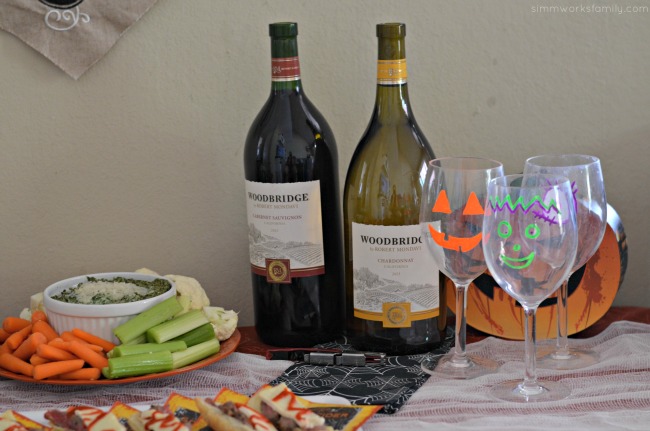 I may have alluded to the fact that wine is a staple at every book club meet up. While it's not necessary, it does make the night a bit more fun! Especially as we chat about the happenings around us as well as discuss the books we've (tried to) read. I love having both a red and a white on hand to satisfy everyone. I personally love this cabernet sauvignon!
And paired with the wine is the delicious food. I opted to make some "Bloody Fingers" in the form of steak and brie sandwiches with a drizzle of Sriracha sauce on a puff pastry. Literally that simple. 4 ingredients and they pair so well with the cabernet sauvignon. Also served was an artichoke spinach dip (recipe coming soon!) and for a little dessert, the chocolate peanut butter ball monsters I made. It was the perfect amount of food for our little group!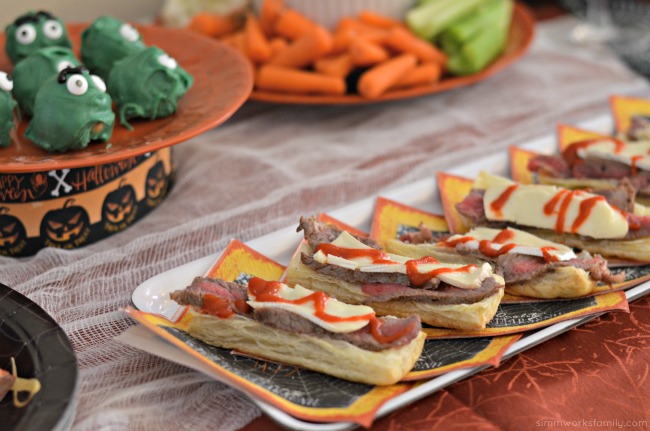 "Bloody Fingers" Steak and Brie Bites
1 sheet puff pastry
1 steak, cooked and sliced thinly
1 wheel of brie cheese
Sriracha sauce
Defrost puff pastry. Preheat oven to 400 degrees. Line a cooking sheet with parchment paper. Grab one sheet of puff pastry and unroll/unfold. Using a knife, cut into half length-wise and thirds on the fold lines. Then cut each third into half. You should have 12 rectangles. put rectangles on baking sheet and bake for 15 minutes.
Once finished, carefully pull baked puff pastry apart into two pieces. Top each piece with steak, a slice of brie, and drizzle with Sriracha sauce. Enjoy with a glass of wine!
I also got a little festive with my chalk markers and the plastic wine glasses I picked up at the dollar store around the corner from our house. Non breakable and easy to decorate! The best part? The designs wiped right off with a baby wipe.
My girlfriends told me that next time they want to decorate their glasses so I plan on making it a thing now to put out the chalk markers and let the guests doodle on their glasses to mark which one is which.
The food spread was simple, wine yummy, and friends amazing. Definitely a night I needed!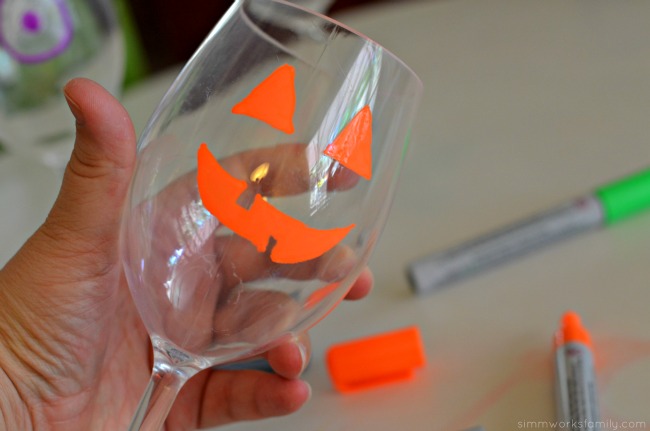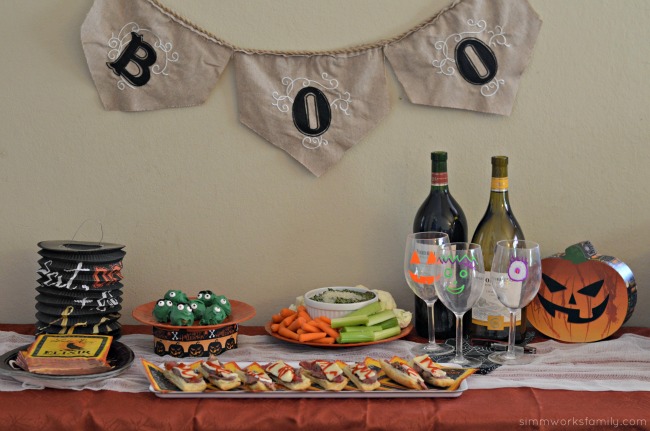 What's the last book you've read while enjoying a glass of wine?