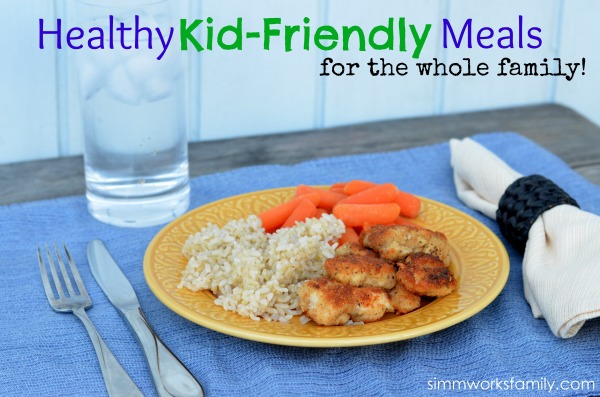 Once my kids were eating meals with my husband and I, we really had to think twice about what we were serving. I mean it's one thing for my husband and I to eat a little un-healthy but the kids? They deserved well-balanced, nutritious meals 3 times a day.
I started to come up with quick and easy recipes for those nights that I just didn't want to spend cooking and was surprised with how easy it was to incorporate healthy eating into our lives without spending tons of time prepping and cooking.
With the help of one of our family's staples, whole-grain brown rice, I can jump in the kitchen and make some delicious favorites for the kids without worrying if they'll actually enjoy it.
Need help preparing healthy kid-friendly meals that the whole family loves? Check out these great ideas that are in monthly rotation at our home!
Healthy Kid-Friendly Meals
Chicken Nuggets
My kids absolutely LOVE chicken nuggets (pictured above). But heading to the drive-thru every week just isn't setting a good example. So I've started to use my chicken parmesan bites recipe with a few changes and instead of just serving it with spaghetti and marinara, I'm serving them with rice, veggies, and some ketchup or barbecue sauce to dip.
Not only is it changing an old favorite into a new one, by using Minute whole-grain brown rice instead of pasta I'm cutting the cooking time in half. No more waiting around 9-12 minutes for the pasta to cook! And I've heard that there are some Chick-Fil-A copy cat nugget recipes out there that are just as good as the real deal. I might have to hunt one of those down for our next nuggets meal!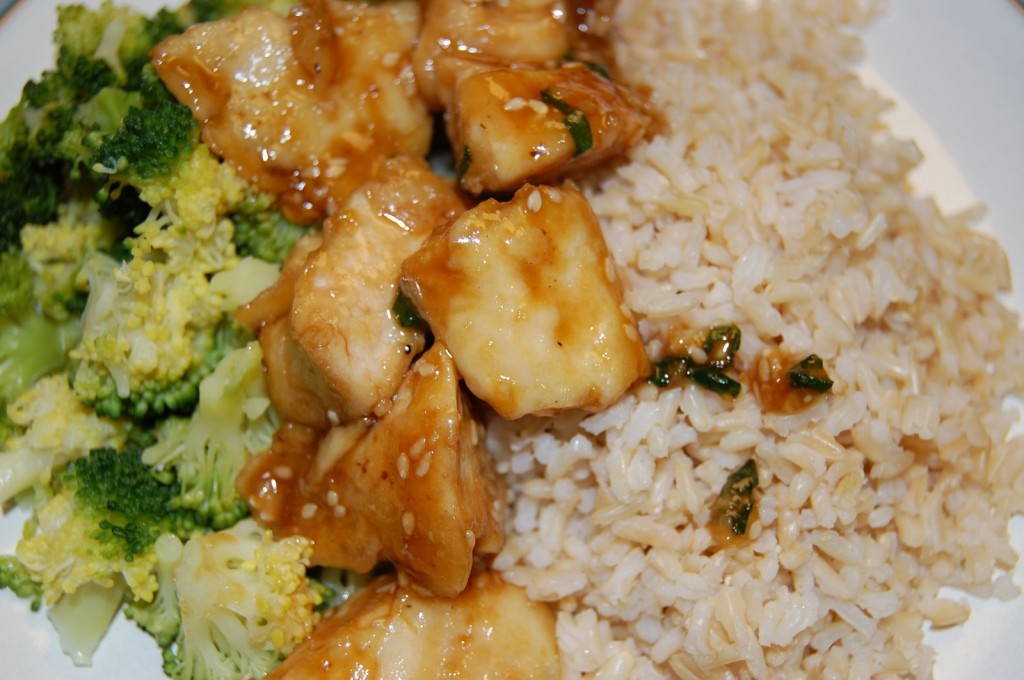 Sesame Chicken
I've found that cutting up our chicken (or other proteins) into bite size pieces makes them more alluring to the kids. So this lighter take on one of our take-out favorites, Sesame Chicken, is something the kids gobble up! Served with some brown rice and steamed broccoli and our dinner is set.
The first time I served this to the kids I didn't think they'd eat it. Nor did I think they'd come back for seconds. But they surprised me by doing both!
English Muffin Pizzas
What kid doesn't love pizza? English muffin pizzas are not only a healthy alternative that your kids can load up with their favorite veggies and cheeses, it's also simple and quick to make! Much faster than making dough and rolling it out.
Add a salad or some roasted veggies to the side for a complete, delicious meal.
Mac and Cheese
Now you might be thinking homemade mac and cheese on a weeknight? You're crazy! But this spinach & bacon macaroni and cheese is something I like to prepare on the weekends in large batches and freeze.
I just grab one out of the freezer and put it in the fridge in the morning and pop it in the oven when I get home. Plus the kids go crazy for anything with noodles and bacon so this is a huge hit in our home!
What's your kids favorite meal?