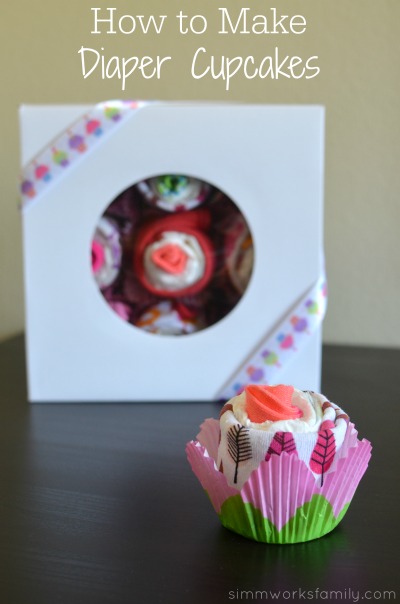 Running a playgroup means that I know a lot of expecting mamas. Whether it's their second, third, or fourth child, I always love to have a gift to give the expecting mama-to-be can use! Now usually I have a stock pile of handmade gifts ready to grab and go to include with something the mom has registered for to put a more personal touch on the gift.
With this pregnancy and the craziness of our lives lately I haven't had a chance to make anything and my stockpile is dwindling. So I figured I'd do myself a favor and get started on an easy baby shower gift with diapers for one of my friends who's expecting her third in November.
This diaper cupcake tutorial is not only easy but includes all of the essentials needed for a newborn… diapers, socks, and washcloths! Because once you get to the third child you need new socks and washcloths!
Don't want to make your own? Purchase a set of 9 diaper cupcakes here from our Etsy store! 


How to Make Diaper Cupcakes
What You'll Need: 
What you do: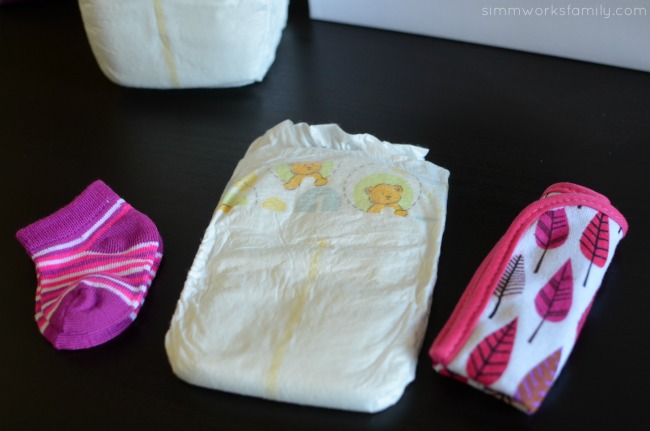 1. Grab a pair of socks, a diaper, and a washcloth.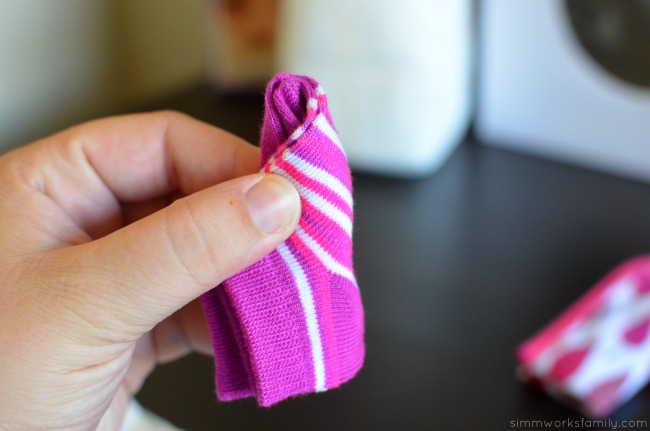 2. Roll the socks up from the toes to the heel.
3. Flatten the diaper and fold in half lengthwise. Wrap diaper over socks tightly.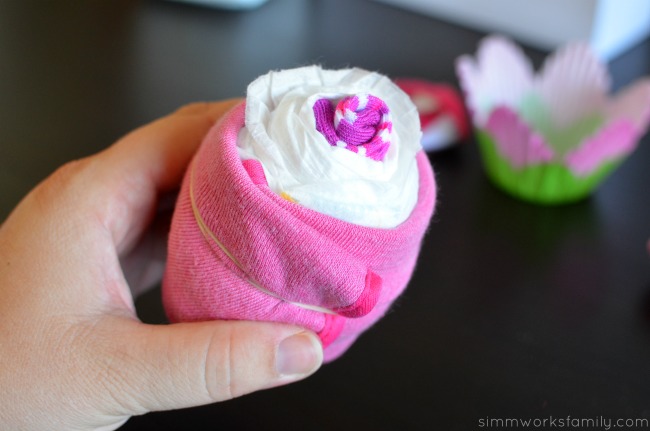 4. Fold washcloth into thirds. Wrap washcloth over top of diaper and wrap with a rubber band on the bottom third of the cupcake.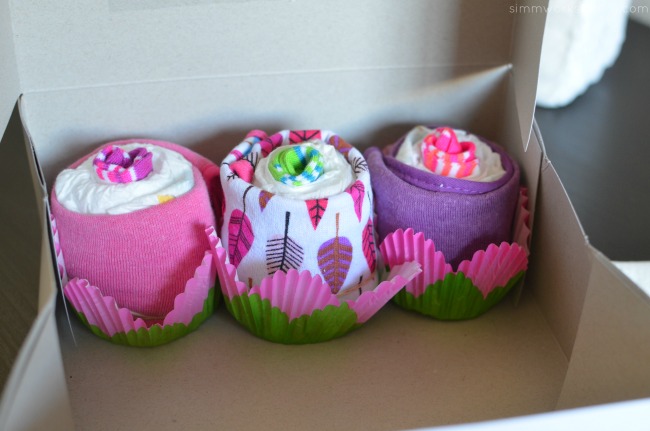 5. Place cupcake into a cupcake liner and put in cake box. Wrap cake box with festive ribbon and add a card for the recipient!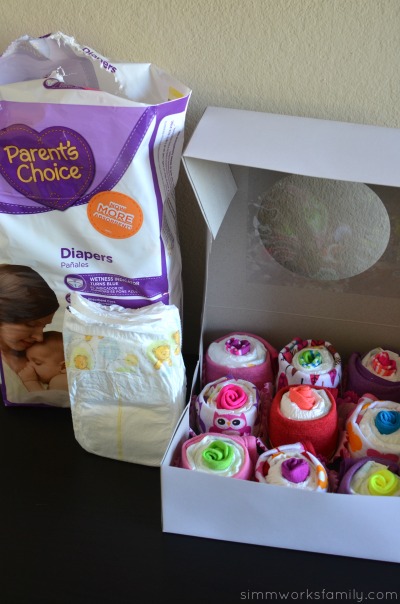 Once you're all done making these cute diaper cupcakes you can give the rest of the diapers to the expecting mama. I know how important it is to be well stocked on diapers when baby comes home!
What's your favorite way to doctor up baby shower gifts?
This post was originally featured on September 8th, 2014.
Love this gift idea? Check out a few others!
Pin this article for later! 
Click the Pin button on the image below to save for later.