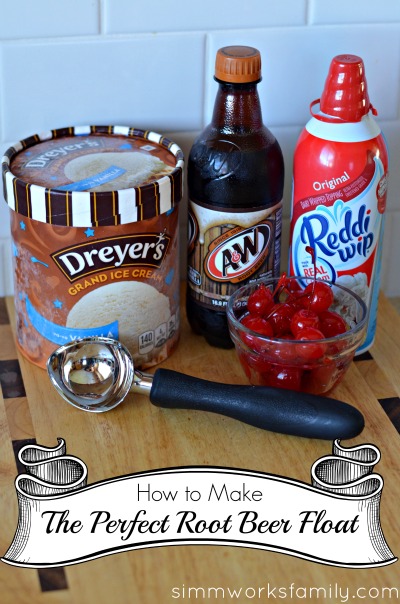 One of our favorite summertime treats is the classic root beer float. So after years and years of making them with friends and family I've finally mastered how to make the perfect root beer float.
Now I'm sure your thinking come on, how hard is a root beer float?! Well, it's not! That's what's so awesome about them.
BUT by adding two more additional ingredients we've taken the classic root beer float and bumped it to the next level of awesome. And who doesn't love the next level of awesome?
Now lets get to how to make the perfect root beer float!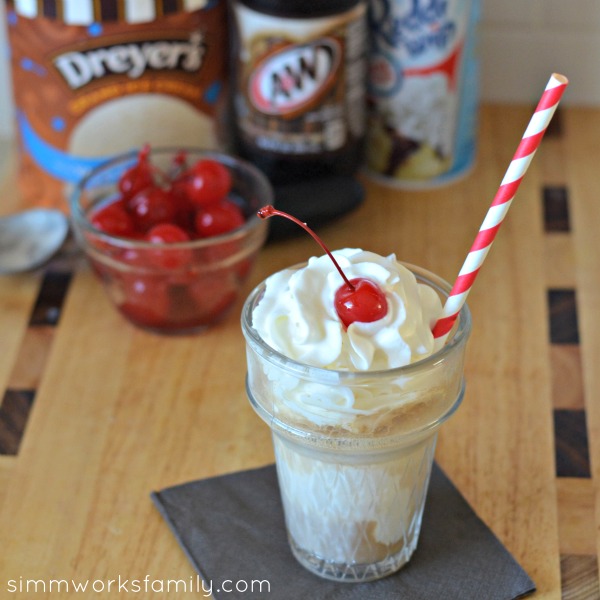 The Perfect Root Beer Float
What you'll need: 
awesome root beer float cups (to hold all of the creamy goodness)
vanilla ice cream
root beer soda
whipped cream
maraschino cherries
straws and/or spoons
What you do: 
1. Add 1-2 scoops of vanilla ice cream to your cup depending on the size of your cup. Bigger cups = more ice cream!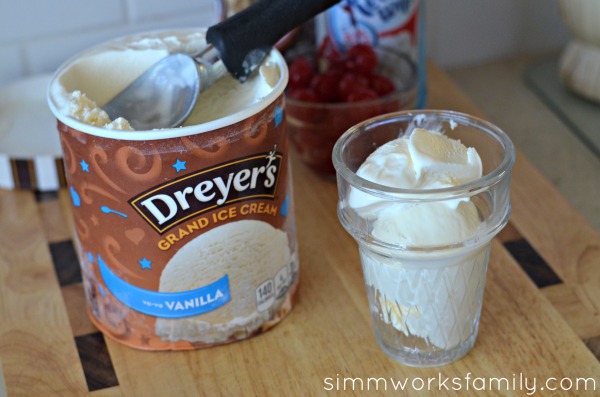 2. Pour root beer over ice cream slowly – Careful! It will fizz over if you pour too quickly!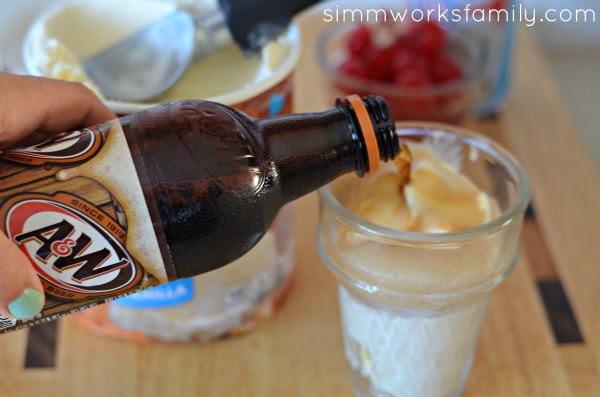 3. Add whipped cream and a cherry on top to take your float to the next level (and keep the kids happy).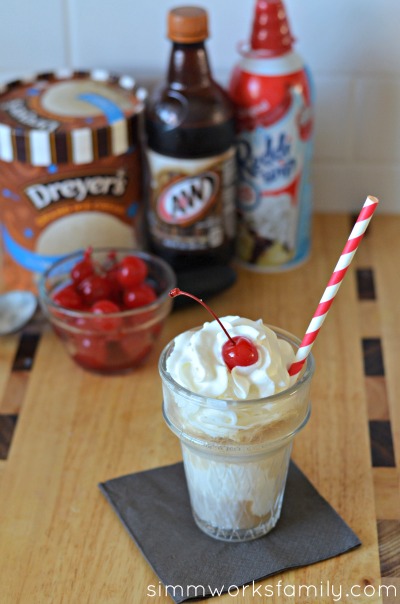 4. Poke your straw through the ice cream and into the bottom of the glass. This ensures that your first sip will be the perfect balance of ice cream and root beer creating the ultimate root beer float experience. 
Stay tuned for the scoop on my awesome Root Beer Float Party! It'll be up on the blog tomorrow and is full of fun and fabulous ideas that'll make any summer party the perfect get together.
What flavor combo do you love in an ice cream float?