This two-ingredient root beer slush is the perfect frosty beverage to enjoy while cooling down this summer!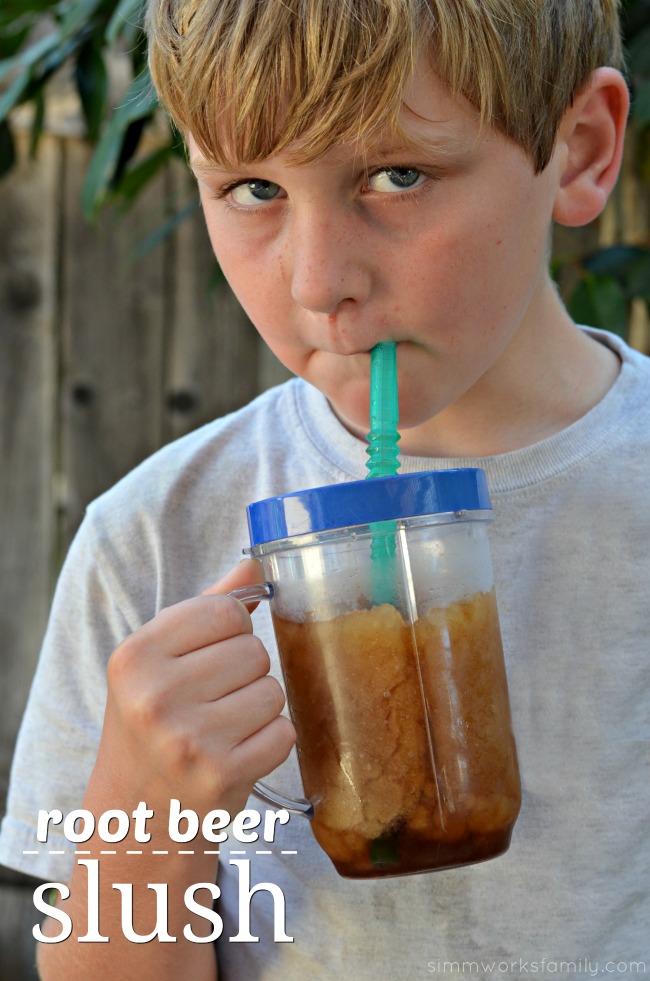 Last weekend we headed out to enjoy the San Diego County Fair. While we were there, we enjoyed bites of our favorite fair foods, rode plenty of rides, played games, and enjoyed the rest of the sights and sounds of the fairgrounds. It was quite a fun adventure, as always, for our family and by the time we headed to the exit, we were exhausted.
But before we got to the gate, my husband spied the last place he wanted to stop. The cinnamon roll booth! It's a tradition to grab a few cinnamon rolls to take home and enjoy the next morning as we reminisce about the fun we had the previous day. And it's a way to continue to fair food fun. But this time he noticed something else on the menu, a root beer slush! And when I watched them make it behind the glass, I knew we had to try it at home. Because it was SO easy! Just two ingredients and we had a delicious, refreshing beverage to enjoy as a tasty treat after dinner during the hot days of summer.
Plus I can easily turn it into something that fits my LCHF lifestyle by substituting regular root beer for diet root beer. Win-win! And you could totally make this a boozy drink and add vanilla vodka or another delicious choice to the mix.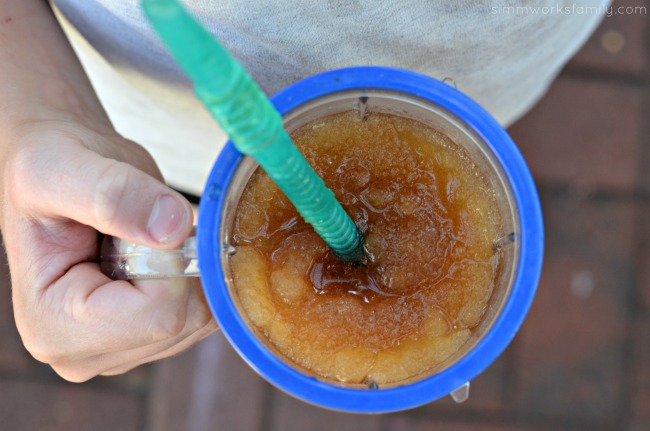 Root Beer Slush
Blend ingredients in a blender – we love our Vitamix (affiliate link) – until it's the consistency of a slush.
Optional: add 2 tablespoons of heavy whipping cream to create a root beer float slush. SO GOOD!
What's your favorite way to cool down during the summer?
Love root beer or delicious drink recipes? You may be interested in these great posts!