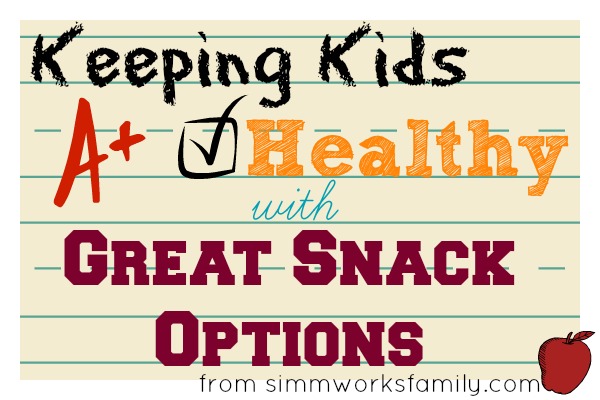 Now that the kids are going back to school and the craziness of summer is coming to an end, it's time to start talking healthy snack options!
One of my main concerns with my kids is the fact that they want to snack all.day.long. So I've tried my best to offer a variety of foods to not only keep them open minded about what they eat, but also keep them aware of the colors they eat and trying to make sure they get to every color of the rainbow!
If they're going to snack, they're going to snack the right way.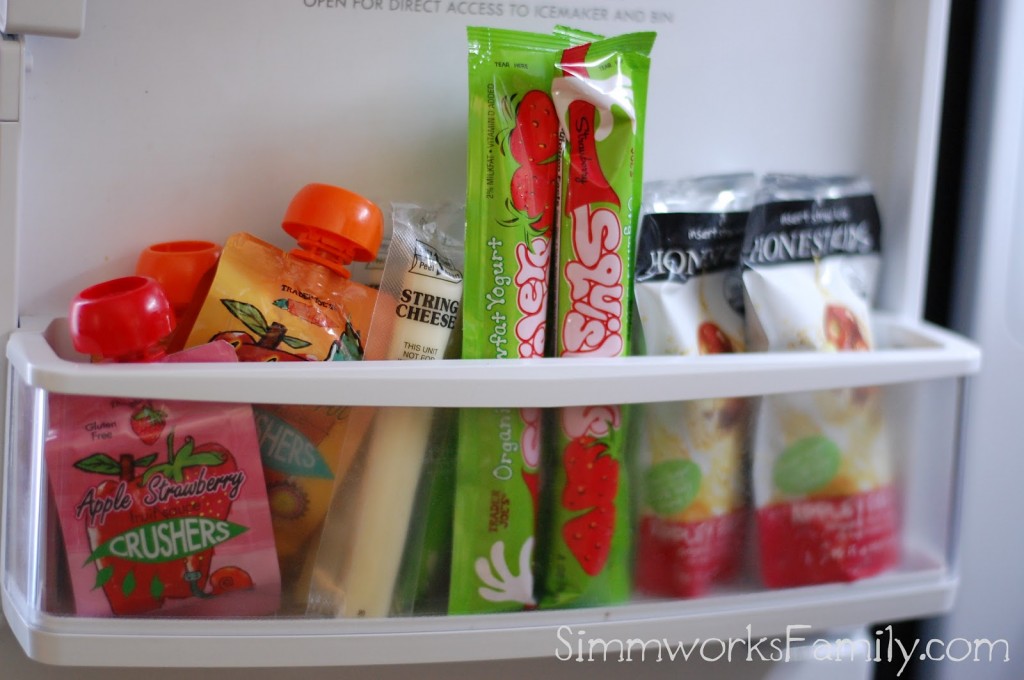 Create a special snack area
In an effort to make sure they are grabbing the right things to eat I've created a shelf on the fridge just for them. And right at their height. They simply open the door, take what they want, and come to me to open it for them.
But I didn't stop at just the fridge… I wanted to make other fruits and veggies readily available as well. So I grabbed a salad bowl and placed my kids favorite fruits inside so that they can grab them when they like.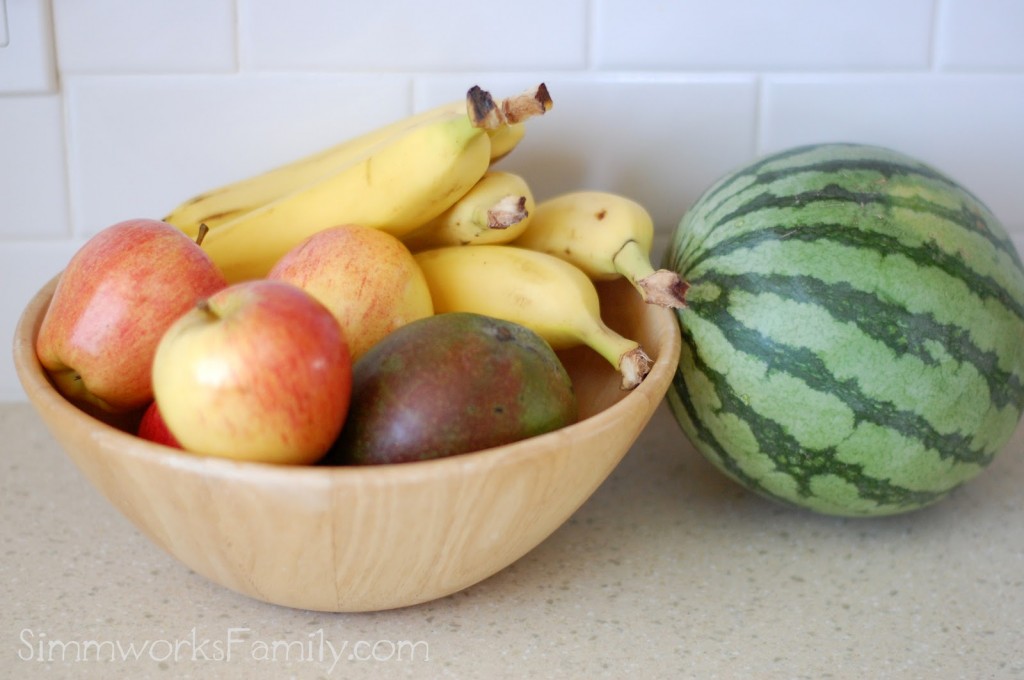 Let Them Choose New Fruits and Veggies
My son also now chooses one new fruit or veggie every time we go to the store. This last trip he chose mango. When we got home we cut it up and everyone tried it. He didn't really like it but when I blended the rest of his into a smoothie he had no problem drinking it down!
We will also try and be adventurous while at the local farmers markets and try new fruits and veggies that are in season. Most vendors will even offer to give you a sample before you purchase so you know your kids will like it. At the beginning of summer my son wanted to try the figs from a local grower. He had pieces on the ends of tooth picks ready to go for everyone to taste. We went home with a whole bag!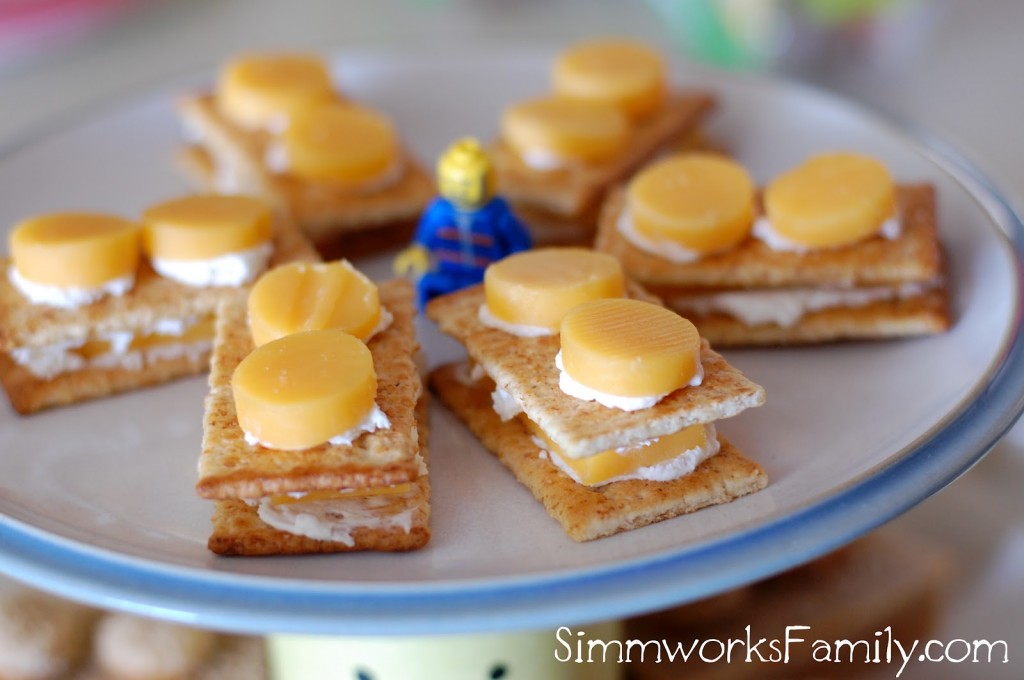 Be Creative
When preparing snacks for the kids be creative in how you prepare them. We recently had a Lego Duplo Party and in an effort to make the food more fun I made some cheese and cracker sandwiches into the shapes of lego bricks.
The kids loved them! And my daughter ate two whole sandwiches. Unheard of in this home.
You can find a lot of great ideas for snack creations on Pinterest, other blogs, and magazines like Family Fun (like these adorable after school snack ideas) and Parents (with their 20 best snacks).
For great healthy snack suggestions check out 20 Healthy Snacks for Kids!
What's your go-to after school snack?