This shop has been compensated by Collective Bias, Inc. and its advertiser. All opinions are mine alone. #SamsClubMag #CollectiveBias

As the seasons change and winter draws closer, I am still dreaming about pumpkin goodies. I've made quite a few delicious foods with pumpkin before and love what a great alternative it is to oils and butter in my recipes (although I'm not one to knock oil or butter!). It just brings a richness to certain dishes and a delicious flavor. Plus it's full of fiber and vitamins! One thing I've missed since changing to a LCHF lifestyle, are the pumpkin muffins, waffles, and donuts I make every year. 
I decided to jump in and start recreating my favorite high carb pumpkin recipes into a lower carb option. I have to say, I'm pretty pleased with the results! While these donuts are a little dense, they have the pumpkin flavor I've been craving and pair perfectly with a cup of coffee! I could eat them with or without the frosting. And if you're not a fan of salty with your sweet, omit the pumpkin seeds on top or chop them smaller!
Keto Friendly Pumpkin Donuts
Serves 8 | Calories: 116 Carbs: 5 Fat: 9  Protein: 5 Fiber: 2
Ingredients
For the donuts:
1 1/2 cup almond flour
2 teaspoons cinnamon
1 teaspoon nutmeg
1 1/2 teaspoons baking powder
1/4 teaspoon salt
1/2 cup sugar free granular baking sweetener
2 large eggs
1/2 cup pumpkin puree
1/4 teaspoon vanilla extract
For the frosting (not included in nutritional info as portions vary):
1 ounce softened butter
1 ounce softened cream cheese
2 tablespoons pumpkin puree
2 tablespoons heavy whipping cream
1/4 teaspoon vanilla extract
1 teaspoon sugar free maple syrup
pumpkin seeds (optional)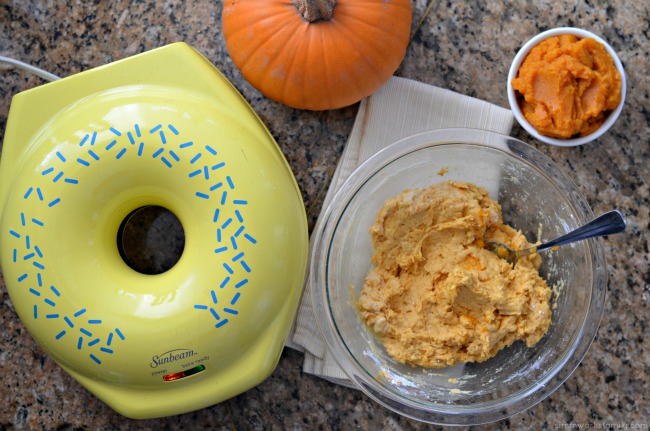 1. Plug in your donut maker to preheat. Mix together the donut ingredients until well incorporated. Batter will be a little thick.
2. Pour or spoon in batter into each well of the donut maker per your donut maker's guidelines, don't overfill!
3. Let bake until slightly golden and done inside.
4. While donuts are baking, whip up the frosting by adding all of the ingredients into a bowl and whisking together until incorporated.
5. When donuts are done, dunk them upside down into the frosting bowl. Place right side up onto a plate and top with pumpkin seeds.
And you're done! Enjoy.
Looking for more great recipe ideas? Check out these Healthy Living recipes here! You can find lighter versions of your favorite dishes and don't have to feel like you're missing out on anything. Plus you can find everything you need for a lighter holiday at Sam's Club! We were able to find all of our ingredients in the baking aisle.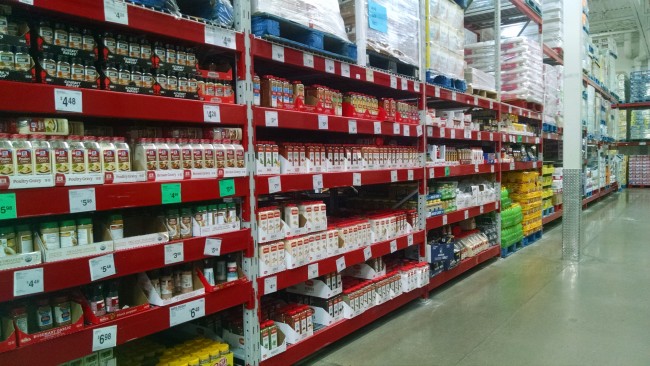 How do you lighten up your recipes during the holidays?