The one thing I will never deny my child is a book. No matter where we are, if my kid finds a book they love, I'm going to get it for them (within reason). I can say no to more toys, more clothes, more shoes, but I can't say no to books! So I decided to find out how to encourage reading even more and was amazed at the great kids reading nook ideas I came across.
Not only would the kids be able to have a place to access their books, they could cozy up and read them as long as they want.
I read somewhere that the biggest hurdle at home to get kids to read was the lack of books available to them. They either didn't have many books to access or there wasn't a place to put them. So from a very young age I've made sure that my kids have access to many different books. And we may have taken it a bit overboard.
We have books pouring out of every room in the house. So having one central location for most of the kids books was a big priority when we rearranged the room and moved some furniture. And with this change we created our kids reading nook.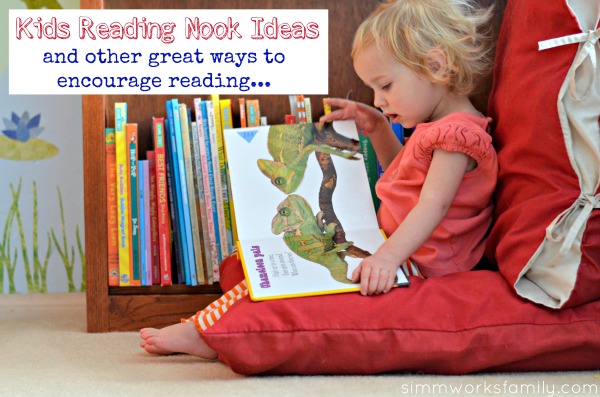 Kids Reading Nook Ideas
As with most of my inspiration for things we do in the home I turned to Pinterest for great ideas on how to create our reading nook. And I loved what I found! But because we have limited funds and limited space a few of the ideas I came across will only happen if we expand. But it's still fun to dream!
Here are a few of my favorite designs:
Perfect Playroom Seating & Reading Nook
Gutters Turned Into Book Shelves
Framed Book Art Reading Book Nook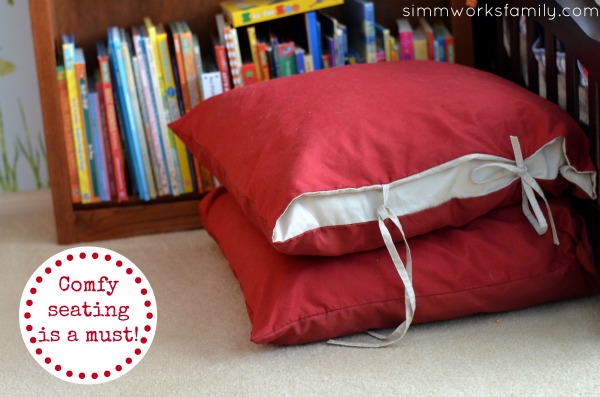 The Perfect Reading Nook for Us
Now in researching what we wanted in our reading nook I knew there were two main factors to consider:
1. Access to Books
and
2. Comfy Seating
The access to books wasn't a problem for us. Since we already had a large bookshelf that we were removing from our room we figured what better place to put it than the kids room!
That way all of the books they have could fit in their room in one space. And we could always circulate the books around from shelf to shelf so they could have "new" books to read.
The main problem was room for seating. Our house is small and while we have many seating areas, they weren't great solutions for the configuration of the kids room. So we went basic. We grabbed some pillows and tossed them on the ground by the bookshelf.
My daughter, being ever so bright, leaned one up against the bed and sat on the other creating a seat just for her! And their reading nook was born.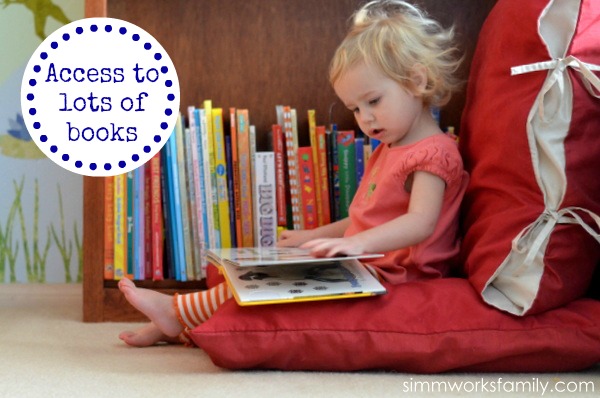 Encouraging Kids to Read
There are many great ways to continue to encourage kids to read. And one of those is to make sure they have books that are great for their age.
Here are a few great posts from fellow bloggers with some suggestions for reading materials as well as great ideas on how to get our kids to read:
Favorite Books of March
How to Raise Children Who Love To Read
A Spring Snack, Craft, and a Book (get kids interested in reading by crafting and eating!)
How do you encourage your kids to read?