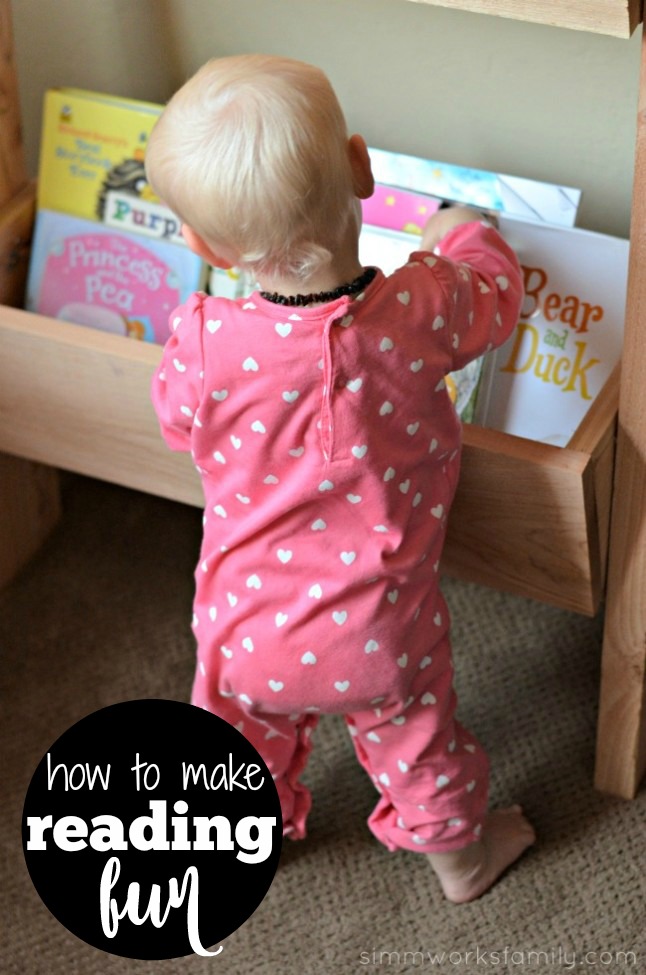 Igniting a love for reading in children is important, and the earlier you do so the better! Children who learn to love reading at a young age master sight words quickly, develop larger vocabularies, and tend to read above grade level later in life. And the early years of development between 0-5 years of age are crucial for setting a foundation for a lifelong love of reading and learning. 
I remember the love I had for reading. How I could get lost in a book and transform my world around me into the place I was reading about. It was an amazing way to escape real life and immerse myself into an adventure. The magic that comes from reading a book continued with me and still to this day I can become absolutely consumed with the book I am reading. That passion and love of reading is something I've always wanted to pass on to my children. And as my oldest begins his reading journey, I hope to share that love with him. 
If you want to inspire a love for reading in your own child, take a look below at 5 helpful tips on how to make reading fun, and ignite a love for reading early on. These tips can help you inspire their own love for reading and make them readers for life!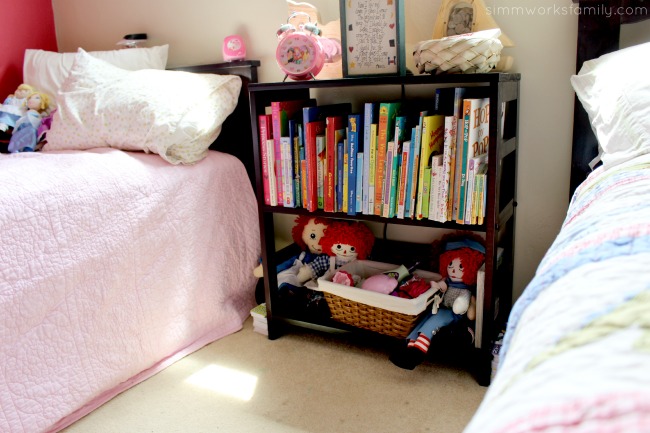 Tips on How to Make Reading Fun
1. Model reading.
Can you recall your own parents being readers? Let your children see you enjoy reading. Keep your own books on hand and next to your bed or on the coffee table. Let them see you enjoying your books, and you can even tell them what your favorite parts where about the book. If you aren't into novels, even modeling reading the newspaper or magazines is a great start! If they see you reading for pleasure, they are more likely to do the same. You can even do a book club together, and meet over snacks to talk about the book!
2. Let them choose their own texts.
When you explore the library together, let them gravitate towards texts that interest them. Even if the book is above their reading level, let them have practice handling it and exploring it. If they seem to enjoy magazines, short stories, or even online reads, let them lead in navigating. While it is wise to choose skill appropriate texts, giving them some freedom helps keep the experience a more positive one and gives you an idea of what interests them.
3. Find words all around you.
We are surrounded by words, and it is fun and important to point this out to children. Show them words on cereal boxes, billboards, candy wrappers, and anywhere else you may seem them. Invite them to point out words they recognize, and help them with words they don't or they are curious about. Go on a word hunt and see all of the places in the house you can find words to read. To make your environment really rich in text, make flash cards using the sight words you want to work on. Hang these up all over the house so your child can practice and identify the word as they walk by.
4. Read nightly, and read enthusiastically.
Do you have fond memories of being read to at night? Set aside time each night before bed for at least one book. You can read it, or they can along with you. Don't let this appear to be a chore but something you enjoy doing. Do the best you can to show enthusiasm, using the voices and any hand motions or props that may make the story better. Make it a wonderful and enjoyable experience that you look forward to each night.
5. Make reading interactive.
Give children sticky notes that they can use in their books to mark pages they enjoy, have questions about, or want to remember to show you. You can also use highlighting tape to highlight words they know or don't know as they read, or to mark the page number they left off on. You can give them puppets or stuffed animals to read to or act out the stories with, or let them draw about what they read when done. This makes the reading experience interactive, fun, and continues the learning process.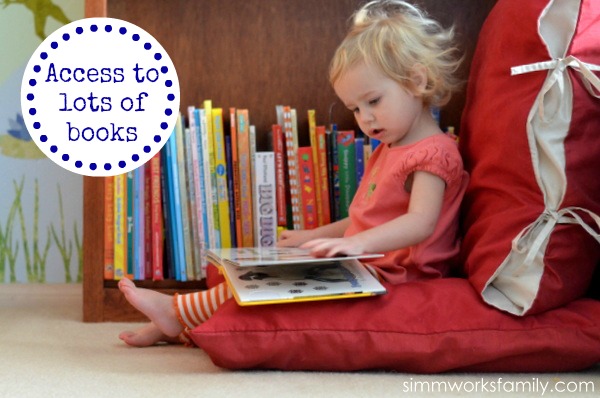 Reading is such an amazing part of life, and one that you don't want your child to miss out or get behind on so starting young is important! By talking, reading, & singing with our children, we help them learn and grow in the world around them. The importance of recent brain science in child development cannot be overstated. More than 80% of a child's brain is developed by age 3, so it's no wonder that the first three years of a child's life are referred to as the "Golden Years" for brain development and strengthening. Give these tips a try and see how you can help them find a love for reading that is sure to stay with them throughout their lives.
First 5 California as a great, free resource for information. From activities to use with your children, to PDFs of books and videos that help parents learn how to teach their children in a variety of ways. Plus, there are so many articles to download and use for later.
How do you inspire your children to Talk.Read.Sing.®?