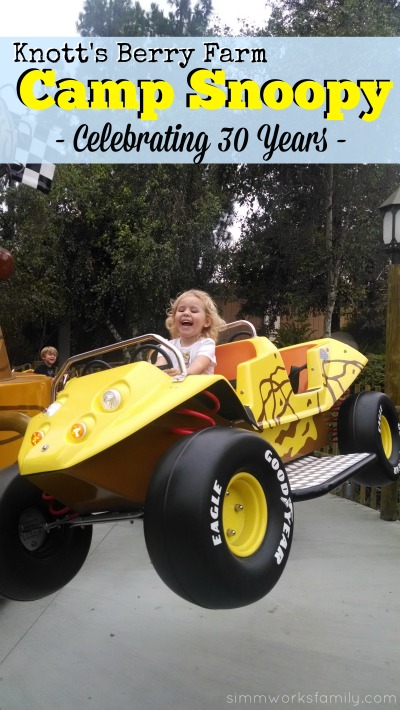 This past Saturday I took my family up to Knott's Berry Farm for the first time ever. We were invited up to check out the recently revamped Camp Snoopy and Calico Mine Ride.
My husband and kids have never been to Knott's Berry Farm and it's been ages since I've gone so it was quite a treat for us all. And boy did they have a great time!
Knotts Berry Farm Camp Snoopy is celebrating their 30th birthday this year and in addition to some of the fun rides they already have, they've also added a few additional rides to the mix.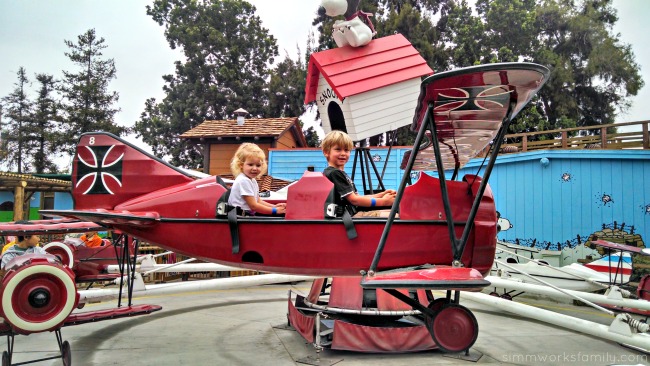 My kids had a blast testing them out and even got Dad to come on a few with them. As soon as we got to the park we took off to Camp Snoopy and the first ride my kids wanted to get on was the Flying Ace. They loved going up and down and controlling the height of the plane.
In addition to classics like the Flying Ace, there are three new rides at Camp Snoopy. Pig Pen's Mud Buggies, Charlie Brown's Kite Flyer, and Linus Launcher are the latest additions and my kids couldn't get enough of them.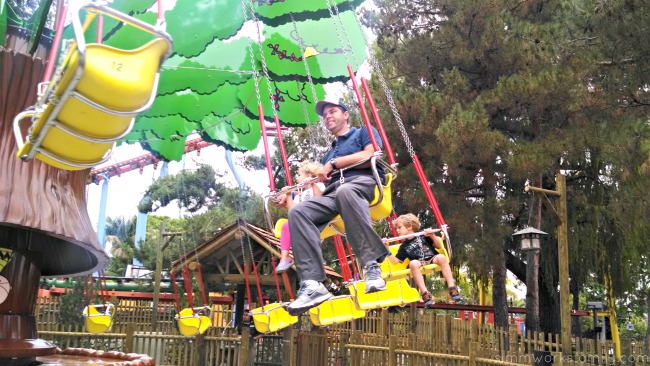 Knott's has also recently re-opened the classic Calico Mine Train ride on June 14th after a major overhaul and facelift.
The top-to-bottom refurbishment began in early January and includes dozens of new richly-detailed animatronic figures, state-of-the art lighting, audio, and all-new special effects.  Passengers now embark on the most immersive mining journeys the "Calico Mining Company" has ever offered.
Knott's Berry Farm's Design Team, in partnership with Garner Holt Productions, Inc., has elevated Hurlbut's 1960 design while preserving the original mining experience. Nearly fifty animatronic humans and dozens more animals populate the updated adventure, with more than 120 characters spread through classic and re-imagined scenes.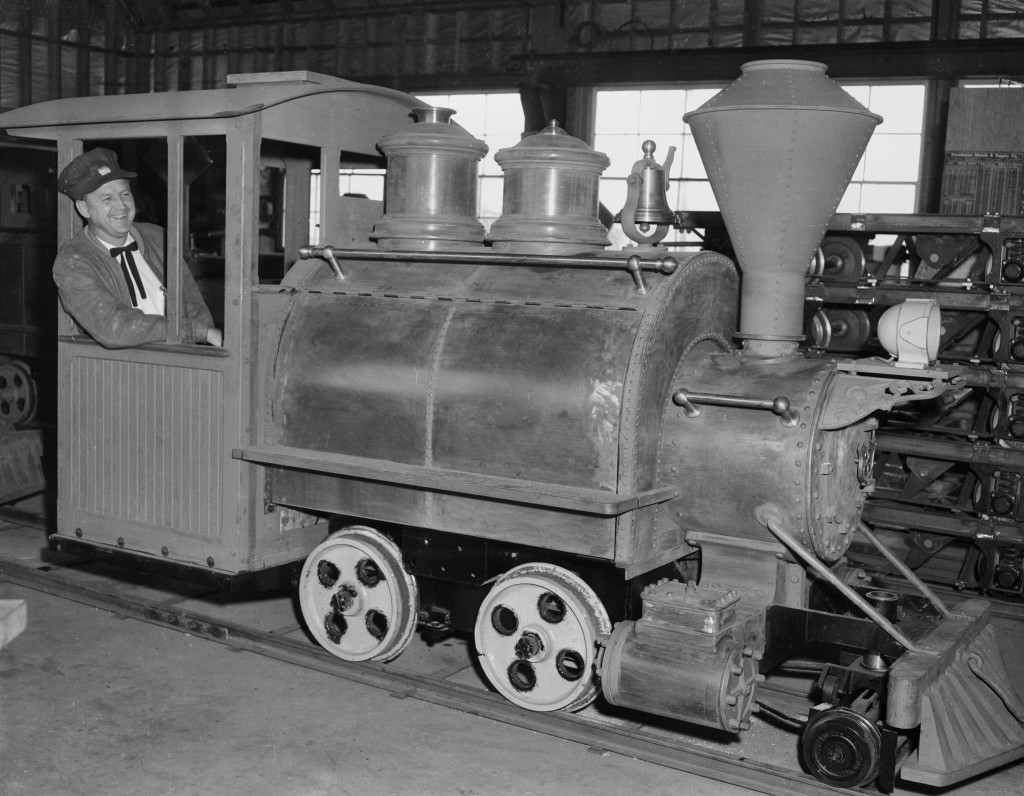 New denizens of the mountain include an old miner just inside the first tunnel who will welcome guests into the Calico Mine and warn them of dangers that lie along the rails ahead. Despite the massive mining operation depicted inside the Calico Mine, since the attraction first opened, no character has ever actually found gold in the mountain.
As part of the renovation, beginning June 14, one lucky miner will be seen striking it rich with gold in-hand! The kids loved this ride and had a blast exploring the mine.
While you're at the park make sure to catch one of the many shows at Knott's Berry Farm including Snoopy… Unleashed! It's a favorite with my kids.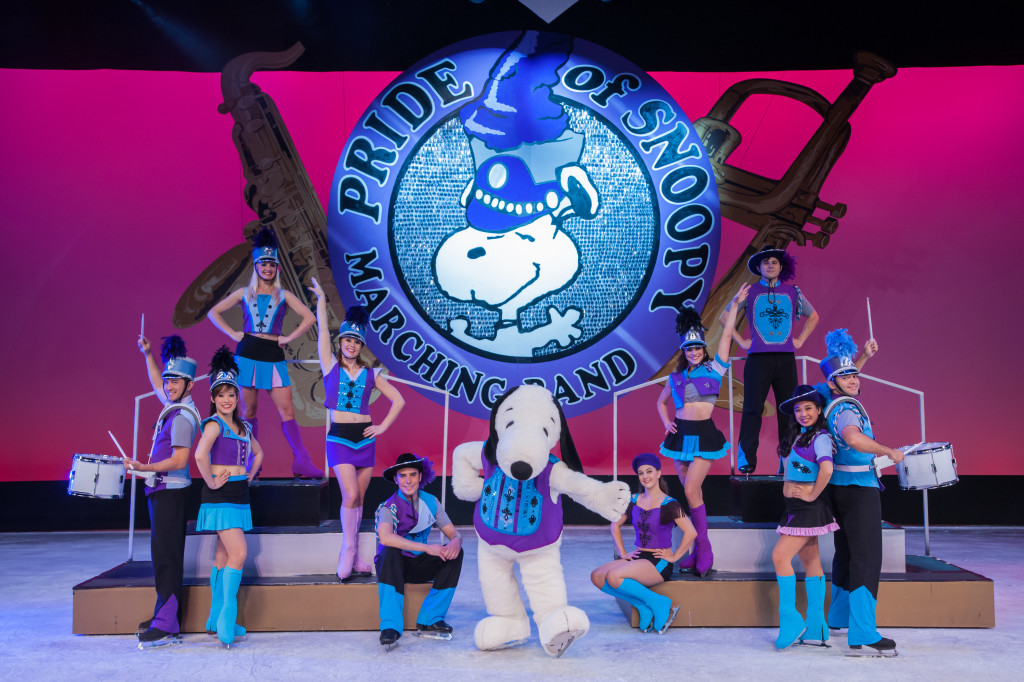 We had quite an adventure during our trip to Knott's Berry Farm and cannot wait to come back for more. The kids are already begging me to take them to Knott's Soak City next time. Guess I better start planning!
What adventures are you going on this summer?