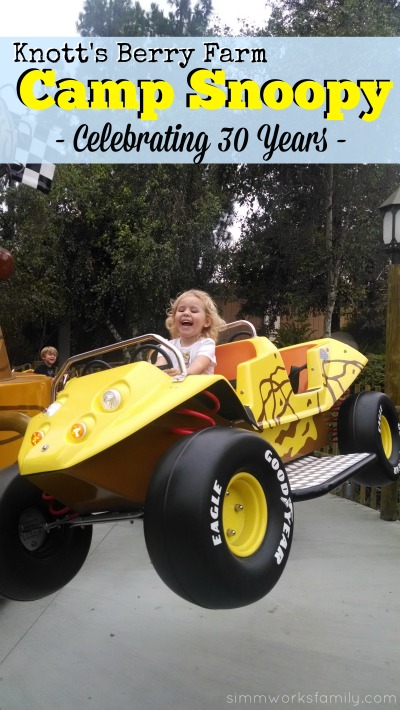 This past Saturday I took my family up to Knott's Berry Farm for the first time ever. We were invited up to check out the recently revamped Camp Snoopy and Calico Mine Ride.
My husband and kids have never been to Knott's Berry Farm and it's been ages since I've gone so it was quite a treat for us all. And boy did they have a great time!
Knotts Berry Farm Camp Snoopy is celebrating their 30th birthday this year and in addition to some of the fun rides they already have, they've also added a few additional rides to the mix.