This post brought to you by The Orkin Ecologist. All opinions are 100% mine.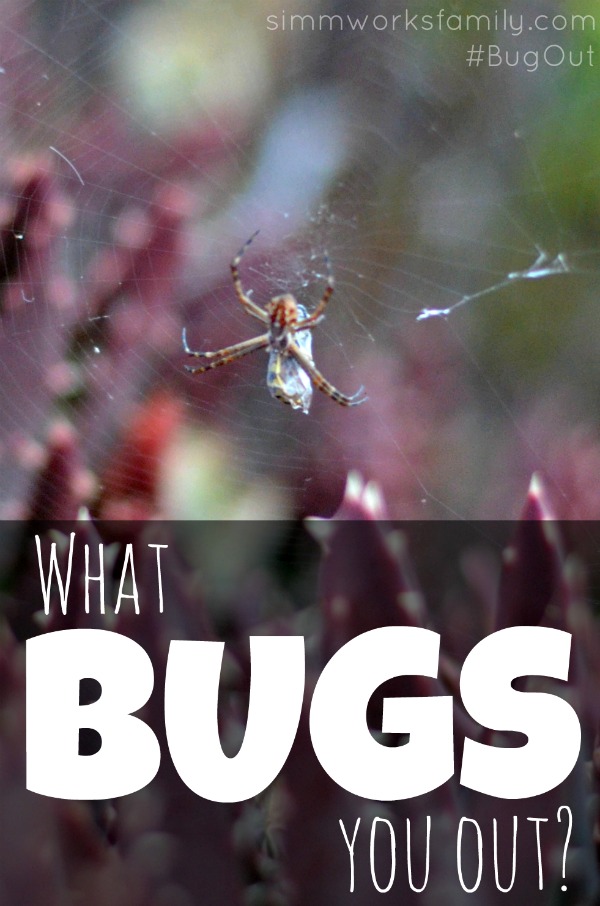 Insects. Bugs. Creepy, crawly creatures. Some people fear them, but my son loves them.
We know that every creature has its place on the planet — whether they harm people or property, or help the environment thrive. So when my son started to get interested in the bugs around us I had no choice but to suck it up and start learning more about our small, multi legged neighbors.
The only problem is that sometimes I'm just too bugged out to want to help find specimens for him to study. And one arachnid in particular makes me jump.
What Bugs You Out?
Now my aversion to the black widow is no irrational fear. We have black widows right in our front and back yard and they're a constant threat to us. They live in my children's toys, my garden, and have even found their way under my dog's bed.
After seeing what a black widow bite did to my friend's husband's leg I'm more than ready to make sure we lessen the problem we have at our home.
And after reading an article of the top 10 bug phobias I know I'm not alone in my fear.
Now that doesn't mean completely getting rid of all of the insects in our yard. My son would be devastated if he couldn't explore and search for worms, beetles, caterpillars, and most recently a Jerusalem cricket! And he has all the gear to do just that, catch, explore, release.
But due to my fear of black widows I've been able to teach him to have respect for the bugs and critters he finds. He knows to tell the difference between the harmless spiders we love in our garden (who eat all those pesky insects eating our veggies!) and the poisonous variety.
Plus he's also learned to love the bees that come and help our garden grow. And having a kid who doesn't start swatting when a bee lands on him, even when he's been stung before, is very reassuring. Well… to me at least! We love our bee friends.
Do you have a little bug explorer at home too? The Orkin Ecologist site is a fantastic educational resource for both novice and experienced science lovers. It's definitely a site we head to look up any bugs my son finds but can't identify.
You can also find the Orkin Ecologist on Facebook and follow their Pinterest boards here.
Do you have a scary #BugOut moment?