One thing I had a bit of a problem with when we moved into our new home was figuring out how to decorate each room. Luckily with a little time I was able to search some living room decor ideas to find the perfect layout for our new living room.
It may have taken us almost 6 months but we took our time to find pieces that fit our lifestyle and our space. Two things that I think are very important when furnishing and decorating a room.
We started with looking at pieces of furniture that would fit the space and then started looking at the colors that would work in our room. Everything pulled together nicely and now we have a lovely entertaining space for guests.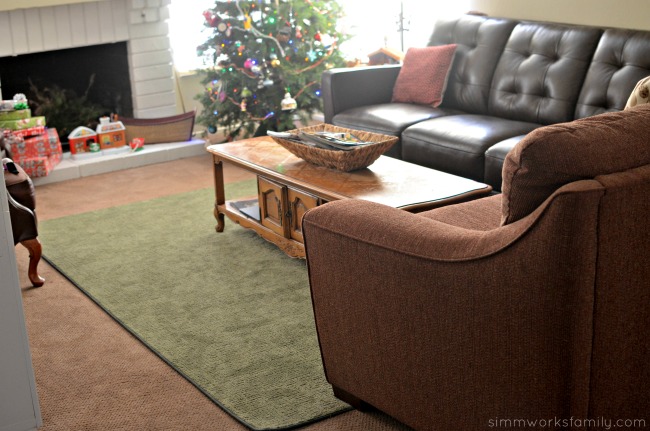 5 Living Room Decor Ideas To Think About
Seating – the first thing to think about when choosing your living room decor is seating. Function, comfort, and space are huge factors when narrowing down your selection. We shopped at at least 5 different shops for our selection and finally decided on a couch and seat and a half from La-Z-Boy.
Lighting – One thing we almost forgot about when planning out our living room was lighting. After putting everything together we realized we'd be sitting in the dark after the sun went down. Make sure to find something that'll give enough lighting for the whole room. This can mean combining different lighting options
Tables – While I haven't had a chance to purchase our tables yet, I have been able to use the tables we had at our hold house to work with the new furniture in our new home. With little kids, they're sure to get destroyed in a small timeframe so we've decided to hold off on that purchase for now. Don't worry about matching new with old! Sometimes it just works.
Accessories – One thing I love to add to a room are accessories. It could be as simple as adding a few picture frames out or placing a basket full of magazines on the coffee table. I also enjoy using family photos as artwork on the wall. We're working on our family photo wall and will have it up shortly over the couch to display to all of our guests.
Carpet – to pull the whole room together consider purchasing a carpet like this awesome Mohawk SmartStrand Cutting Edge carpet in Cypress I added to our decor. Once we rip out all of the brown carpet underneath the Mohawk Carpet and add hardwood it will be the perfect fit to tie everything together. And the colors match the furniture perfectly.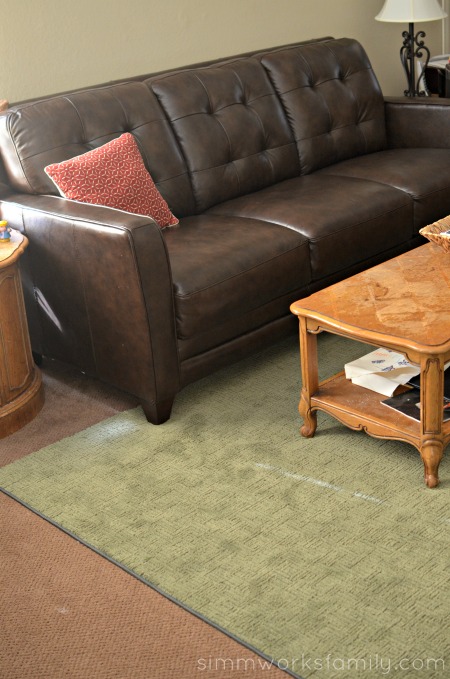 I've shared my love of Mohawk in the past and I'm still just as happy with the quality and durability these carpets have when put to the test.
SmartStrand is the ONLY carpet with built-in stain and soil resistance that will NEVER wear or wash off. And SmartStrand is environmentally friendly because it's made in part from renewable resources.
Most stains come clean with water or a little mild detergent—no harsh cleaning chemicals needed. We've simply used our steam mop to help lift stains if water and a rag don't work first.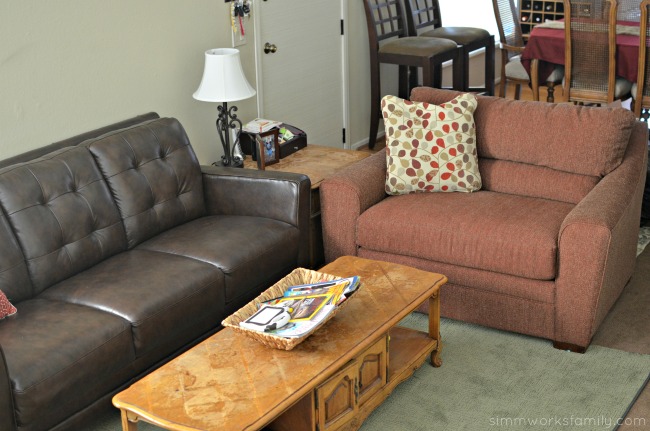 Mohawk SmartStrand Giveaway
From now until Dec 15. Mohawk is running a sweepstakes to give away three 8' x 10' SmartStrand bound carpets—readers can enter by going to the Apps section on our Facebook page, https://www.facebook.com/mohawkflooring.
Check out their selection and look for your nearest retailer by visiting the Mohawk website.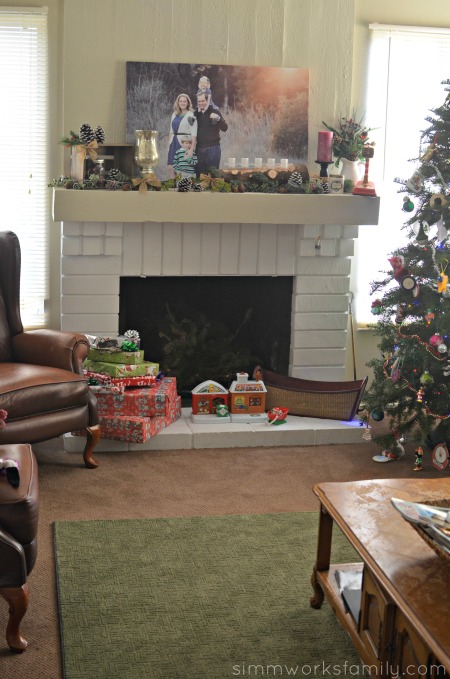 How did you select the furniture and decor in your living room