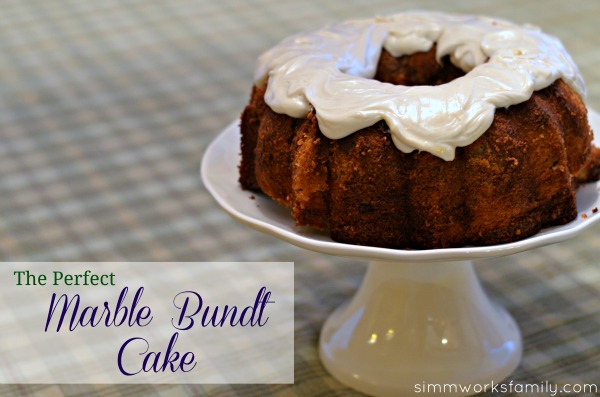 There's nothing better than a moist, delicious cake to celebrate the birthday of a loved one! And this cake is my husband's favorite. His birthday has already come and gone and this recipe has been sitting here waiting to be shared since April. Yeah, I know.. I'm a bit behind.
But I figured now was a good time to share this delicious recipe and maybe make a few alterations as we head into Fall. I'm thinking a little swirl of pumpkin instead of the chocolate would be a nice addition. And maybe a maple cream cheese icing? Mmmm…
If you're looking for the perfect marble bundt cake for a party or just want to enjoy some delicious dessert, try this recipe. You won't be disappointed! But don't go easy in greasing your pan or else you might have to turn this cake into a trifle.
Marble Bundt Cake
Ingredients:
2 cups + 2 tablespoons unbleached all-purpose flour
4 oz semi-sweet baking chocolate, chopped
3 large eggs, at room temperature
12 tablespoons (1 1/2 sticks) unsalted butter, at room temperature
1 cup sugar
1/2 teaspoon salt
1 1/4 teaspoon baking powder
1/2 teaspoon vanilla extract
1/2 cup 1% milk
Instructions:
Preheat the oven to 325 degrees. Using a double boiler, melt the chocolate. Set aside to cool. Prep a bundt pan by greasing generously with butter and sifting a little flour inside to coat well.
Sift flour and baking powder in a wide bowl. Cream the butter and sugar for 2-3 minutes at medium speed using an electric mixer. Add the eggs one at a time into the butter-sugar mixture until mixed thoroughly. Add the vanilla extract and mix.
Alternating, starting with the flour mixture, add flour and milk to the mix.
Add approximately half the white batter to the melted chocolate. Use a spatula and mix gently until combined.
Grab the bundt cake pan and alternate scoops of white and brown batter. If a swirl pattern is desired, take a large skewer or knife and gently swirl the batter together.
Bake the cake for 1 hour and 20 minutes in the top rack or until a tooth-pick inserted into the center comes clean. If the cake looks as if it's getting too brown, cover loosely with a foil tent.
Transfer the cake to a cooling rack and let it rest for about 15 minutes, then cool the cake to room temperature upside down on the rack. Unmold and frost with your favorite icing when cooled completely.
Serve and enjoy!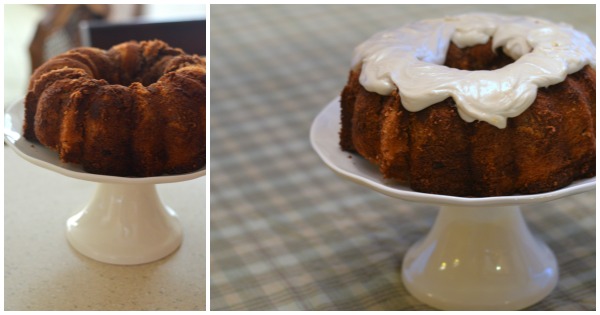 What's your favorite cake flavor?