Oatmeal Butterscotch Chocolate Chip Cookies Recipe
One of my favorite cookies is a chewy oatmeal chocolate chip cookie. Combining the best of both worlds, healthy oatmeal and delicious chocolate chips! It's no wonder that I'm always on the search for the perfect oatmeal chocolate chip cookie recipe.
Well I've struck gold with this recipe and have improved it even more with the addition of some delicious butterscotch chips to give this cookie an out of this world flavor perfect for any celebration!
I'm sure you could probably make this even more rock star by adding nuts but I forgot and needed to get these in the oven for our playgroup cookie exchange.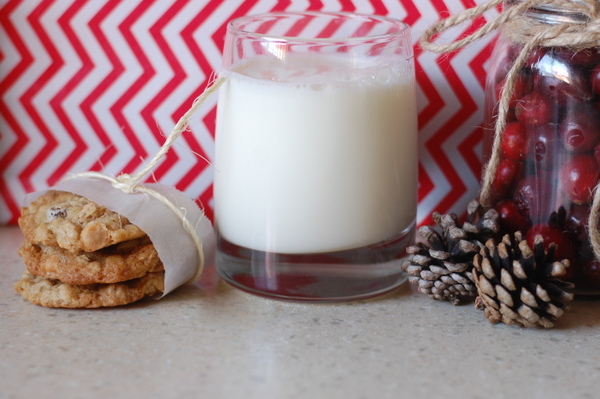 Oatmeal Butterscotch Chocolate Chip Cookies
1 cup butter, room temperature
1 cup sugar
1 cup brown sugar
2 large eggs
2 tbsp milk
2 tsp vanilla extract
2 cups all-purpose flour
1 tsp baking soda
1 tsp baking powder
1 tsp cinnamon
1 tsp salt
2 1/2 cups rolled oats
1 cup chocolate chips
1 cup butterscotch chips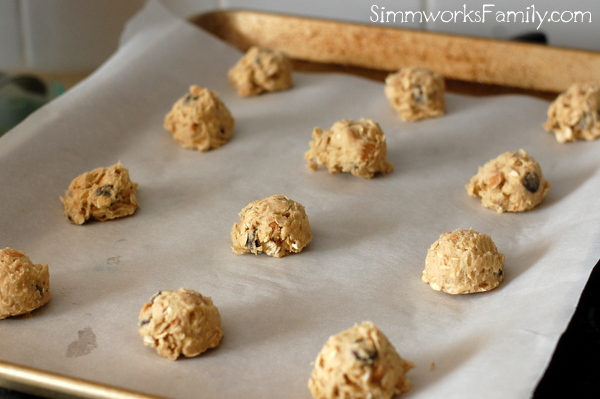 Preheat the oven to 350F. Line a baking sheet with parchment paper.
In a large bowl, cream together the butter and sugars until mixture is light in color. Beat in the eggs one at a time. Then add the milk and the vanilla extract.
In a medium bowl, stir together the flour, baking soda, baking powder, cinnamon and salt. Either by hand or with the mixer on low speed, gradually beat the flour in to the sugar mixture until just incorporated.
Stir in the oats and chocolate chips by hand with a spatula.
Drop 1-inch balls of dough onto the cookie sheet. Place them about 1 1/2 inches apart, leaving room to spread.
Bake at 350F for 10-13 minutes, until golden brown at the edges and light golden at the center.
Cool on baking sheet for at least 2-3 minutes before transferring to a wire rack to cool completely.
Makes 4 dozen