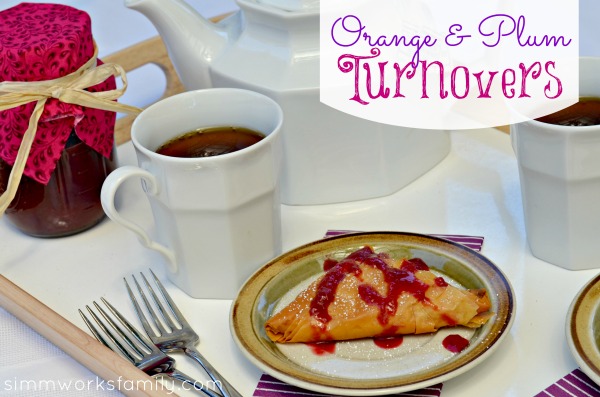 I'm always up for a challenge. So when my good friend Amanda of The Frugal Greenish Mama asked if I had any plum recipes to share – and I didn't – I thought I'd better get on the ball! I had never baked with plums before and honestly never thought of it. Plums in our house were for eating, not baking. And they never seemed to last long enough to need an alternative.
Everywhere I read seemed to suggest cooking the plums with some sort of combination of spices and sugar first and then stuffing it in whatever you choose to make. Since I like easy I decided to use the filo dough I purchased the week before in an attempt to use two ingredients I'd never tackled in the kitchen. Yup… that's right. I've never used filo dough either!
The results? Super tasty! I'm so glad I had leftover filling I could jar up and use again because this was delicious. Flaky, with a hint of sweetness, and the perfect combination of orange and plum flavor.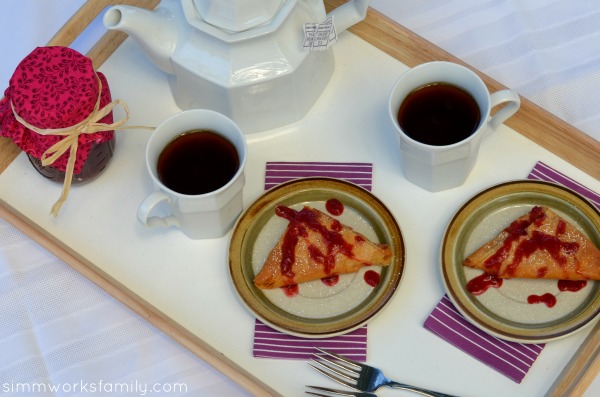 Orange and Plum Turnovers
6 plums
1/3 cup granulated sugar
1/2 teaspoon cinnamon
1/4 cup orange juice
pre-packaged filo dough
melted butter
Cut up the plums into sections and remove the pit. Add plums to a saucepan along with the sugar, cinnamon, and orange juice. Let simmer on low heat for 30 minutes, stirring occasionally with a wooden spoon.
When the plum mixture is done, set aside and let cool. Reserve some mixture for serving. Preheat oven to 350 degrees.
Take out the filo dough and lay flat on the counter. Grab a sheet and brush butter onto the top. Lay 2 more sheets on top and repeat. Then add 2 more sheets on top and repeat again. Cut the dough into thirds with a sharp knife lengthwise so you have three large strips of filo.
Place a dollop of plum filling on one corner of the dough and fold corner of dough over onto itself covering the mixture. Continue to fold like a paper football so that all of the filling stays inside and you end up with a triangle. Watch this video to see how to do this.
Bake in the oven until golden brown, about 10-12 minutes. Let cool and serve with a dusting of powdered sugar and a drizzle of plum mixture.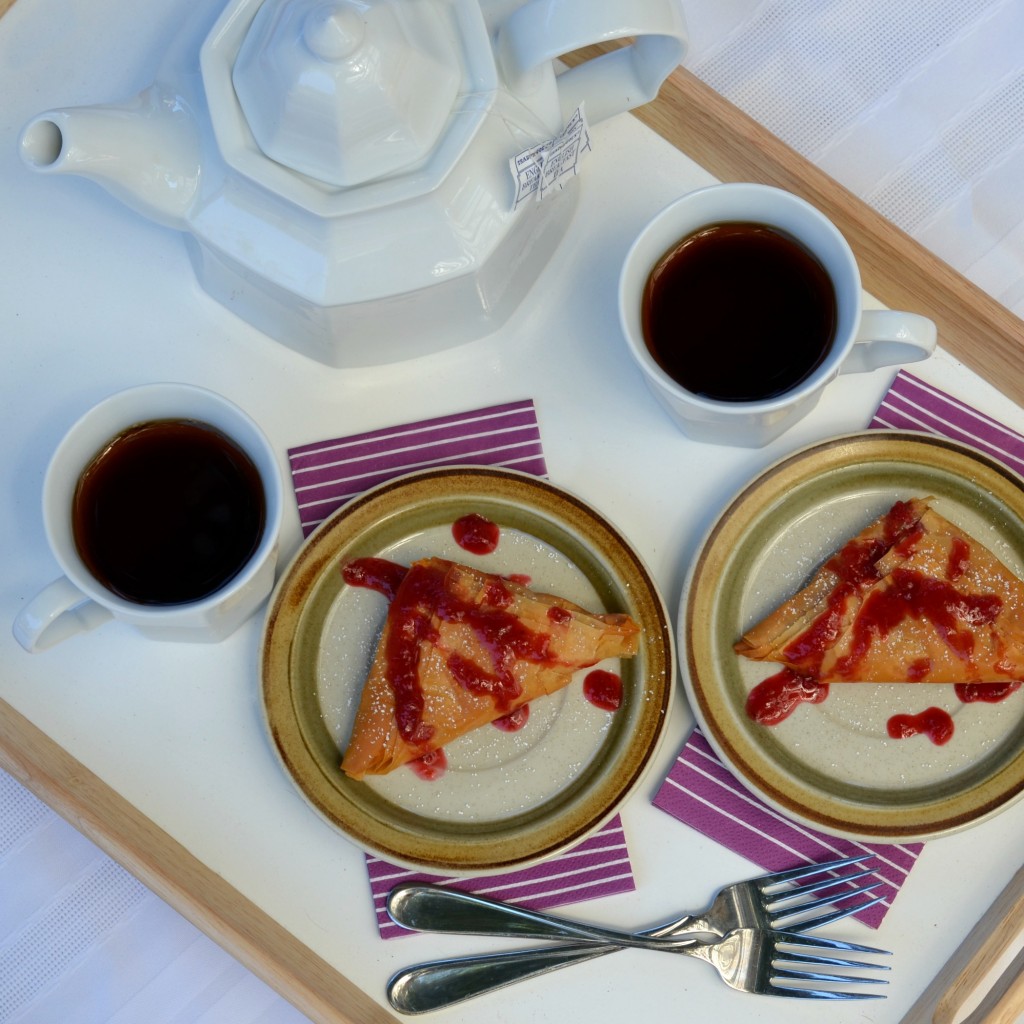 What's your favorite way to use plums?