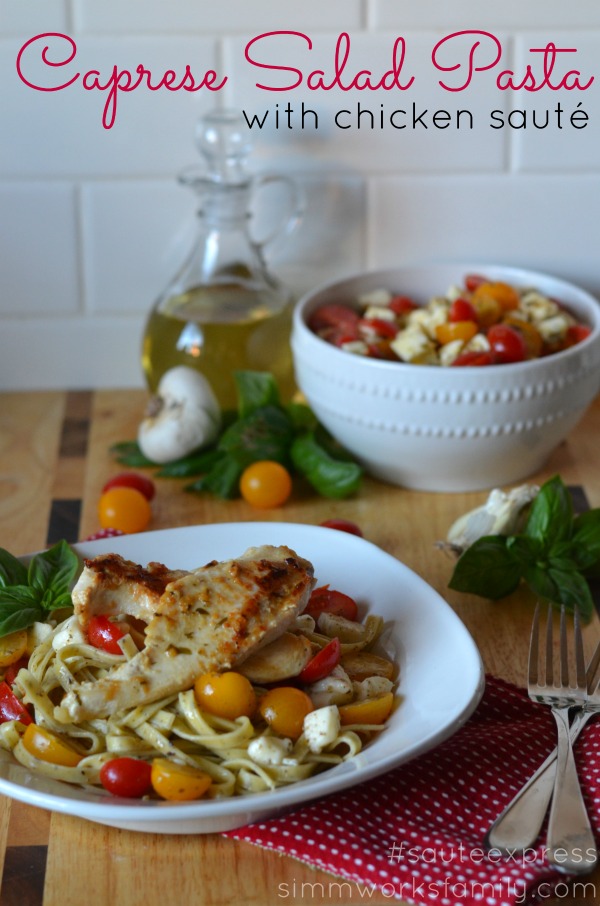 I've always been a huge fan of quick dinner recipes. Ones that don't take a lot of time to prepare and just fall together easily. No worrying about if I remembered the vegetables or started the rice. My favorite quick fix meals are easy chicken recipes that my kids will eat.
Since the weekends are usually my time to kick back, relax, and enjoy some family time, I make sure I have some quick dinner recipes up my sleeve to make mealtimes easier. And luckily now I have Land O'Lakes Sauté Express® Sauté Starter to help me out.
The caprese salad pasta I made took less than 15 minutes to prepare and all I chopped up were the tomatoes and cheese. Nothing hard or time consuming about that. I didn't even add salt and pepper before putting the chicken in the pan.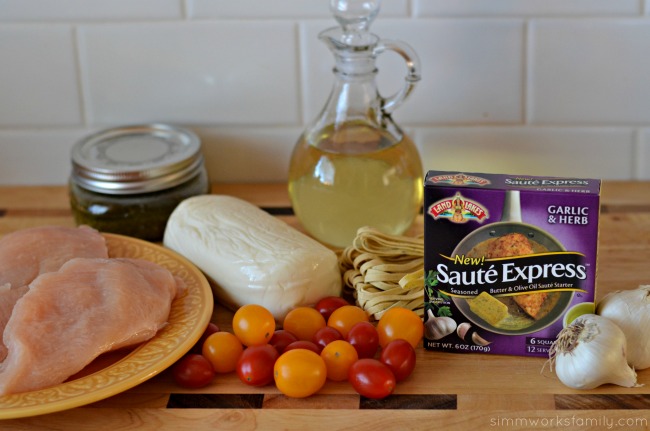 Quick Dinner Recipes
As a busy mom with two little ones I have a few 30 minute meals up my sleeve that take little to no thinking on my part. Except for the fact that I need to have all of the ingredients on hand.
But now my life has been made easier… finding these Sauté Express® Sauté Starter packages from Land O'Lakes has allowed me to keep making delicious and tasty meals for the family but has cut the cooking time in half.
Another lifesaver? Chicken tenders! They take like a third of the time chicken breasts take to cook and are just as good. Plus the kids love the size.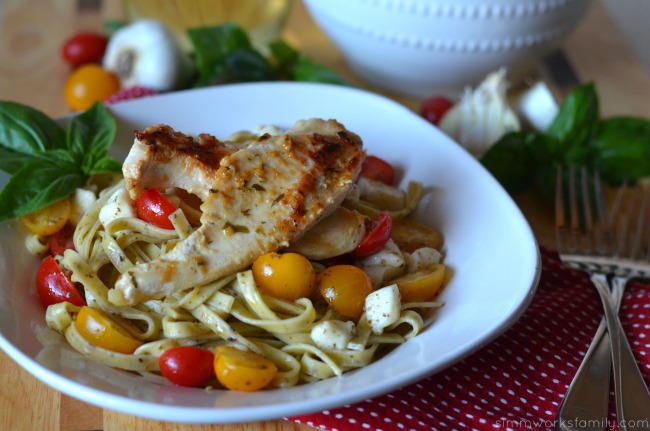 Caprese Salad Pasta with Chicken Sauté
2 servings spinach linguini pasta
1 cup cherry tomatoes
1/2 cup mozzarella, diced
1/2 cup basil pesto
1 Land O'Lakes Sauté Express® Sauté Starter in garlic & herb
1/2 pound chicken tenders
Fill a pot with water and bring to a boil. Add spinach linguini and cook until al dente as per the instructions on the packaging.
While water is coming to a boil, cut the cherry tomatoes and toss with the diced mozzarella and pesto in a small bowl.  Set aside.
When pasta is cooking, grab a saute pan and add Sauté Express® Sauté Starter. Cook on medium low heat until bubbling. Add chicken to the pan and cook until browned on each side, about 7-10 minutes. Place cooked chicken on a plate and remove from heat.
Once the pasta is done cooking, add the noodles to the caprese salad mixture (tomatoes, mozzarella, and pesto) and toss well. Serve pasta on a plate and top with sauteed garlic & herb chicken.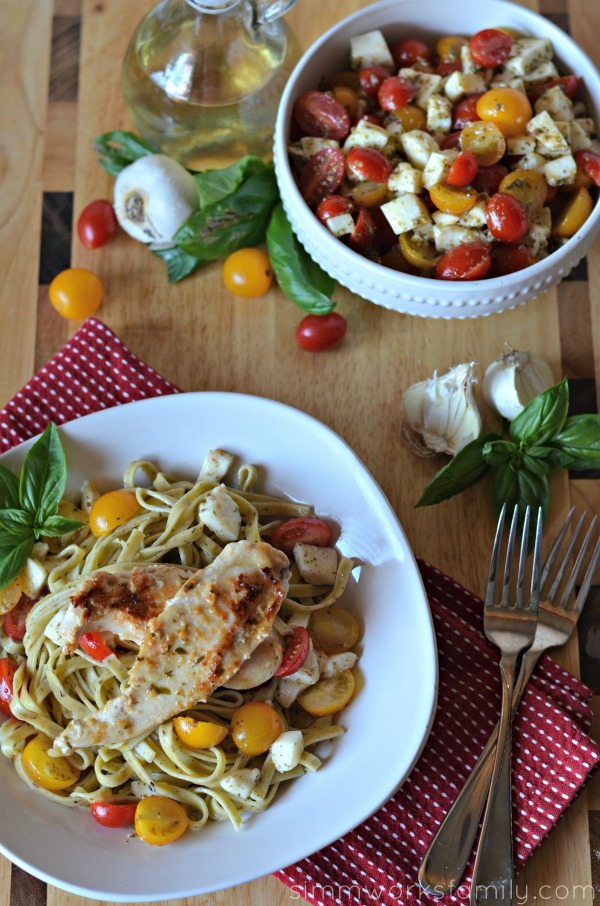 What's your favorite quick fix meal?