This shop featuring road trip tips and Huggies has been compensated by Collective Bias, Inc. and its advertiser. All opinions are mine alone. #SkinCareForBaby #CollectiveBias

At the end of April, Norah and I will pack up the car, swing by to pick up my mother-in-law, and head up to Laguna Niguel for Mom 2.0. Then a few months after that, the whole family will be taking a road trip to Santa Fe, New Mexico for Type A West.
With all that driving, I wanted to make sure I had all of the essentials needed when taking a road trip with a baby. These road trip tips (and essentials) will make these long journeys with baby easier. And since I'm prepping ahead of time, there won't be a rush to grab everything we need at the last minute. But if you are running around trying to grab what you need for your next road trip with baby, I have a great check list just for you!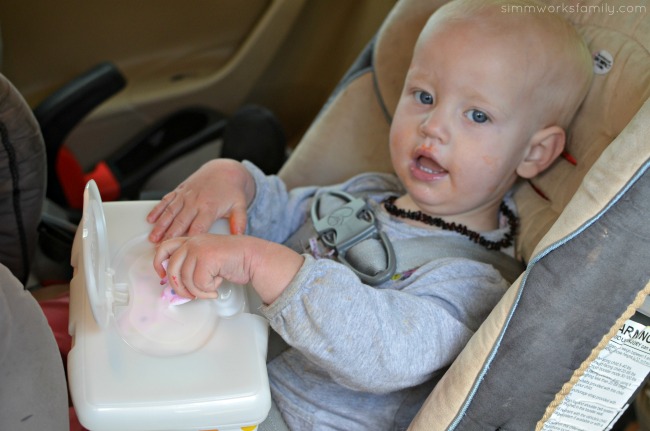 Road Trip Tips: Traveling with Baby
Pack the Essentials
I don't like hauling a large diaper bag with me anywhere. So I keep the important things in the car and then the car serves as home base for our needs. The same goes for when we're on the road. Instead of keeping everything in a huge bag all jumbled up, I put the essentials in a nice tray container that we can keep in the trunk.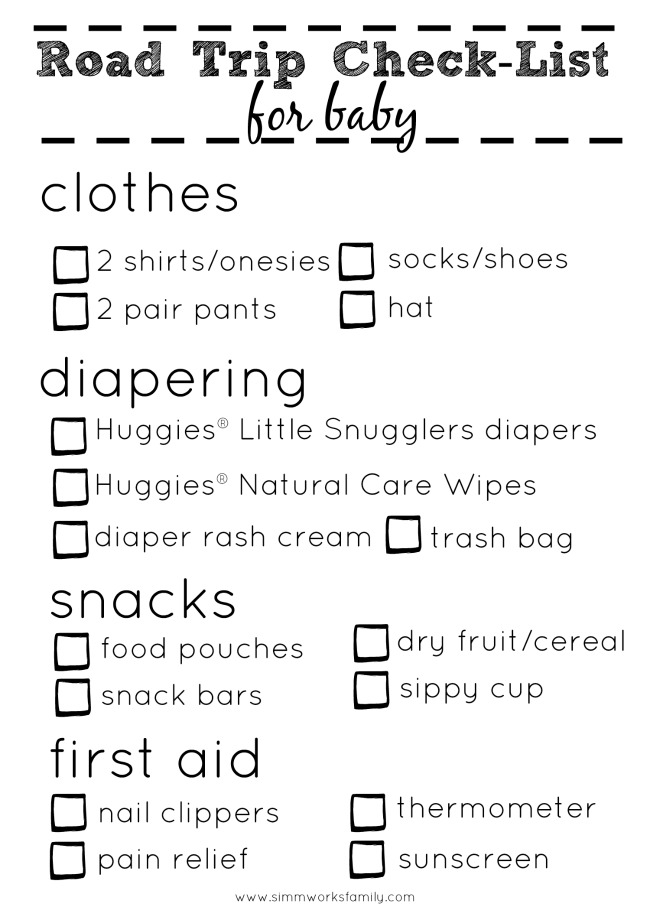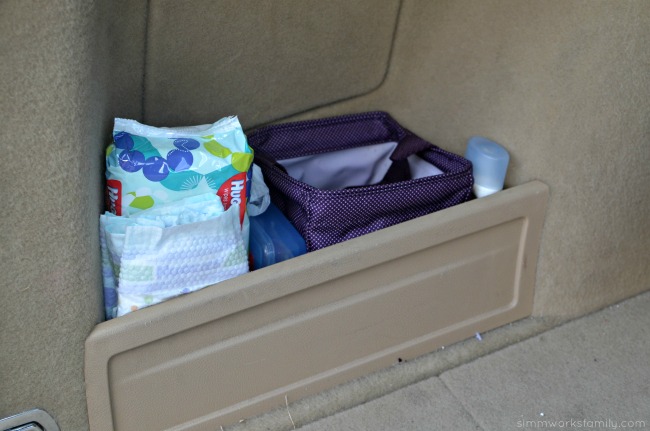 Restock The Diaper Changing Station
As I've shared before, we have a diaper changing station in the trunk of the car. Not only does it make life easier when we're running from one thing to another during the week, it also helps to have a changing station on road trips as well. No changing table in the bathroom at the rest stop? No problem! And when the kids get older, I even take a little potty in the trunk too!
I keep a good stock of Huggies® Little Snugglers in there (about double what I'd normally have) and a new package of Huggies® Natural Care Wipes. And next to the diapers is a first aid kit, a trash can, and a changing pad. Super easy to throw together and keep stocked before we leave on any trips. 
And, of course, I pack a full bag of diapers and wipes for our destination.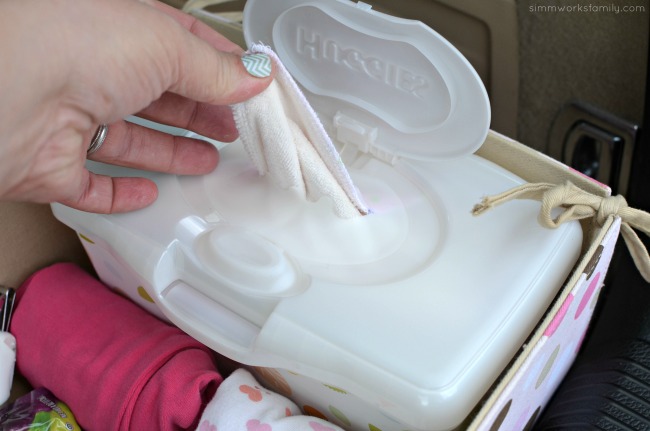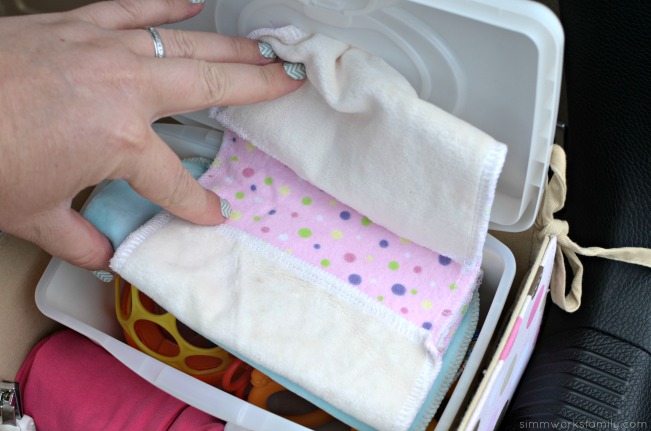 Make A Fun Entertainment Kit
This entertainment kit is not only easy to make, it probably contains things that you can find in your house right now!
Here's what you need:
empty 

Huggies® Natural Care Wipes 

container

soft new-to-baby toys
cloth squares (can use old cloth wipes, wash cloths, or an old t-shirt cut into squares)
Add the soft toys to the bottom of the wipes container. Then take the cloth squares and fold them onto one another. Put the cloth squares on top of the toys and put the first square through the hole at the top then close the lid.
This not only keeps my baby entertained (she can pull OUT the cloth squares and then try and get her toys) but also provides some toys for her to play with when we get to our destination also. And the toys also serve as fun entertainment when we have to stop and stretch our legs or eat a meal.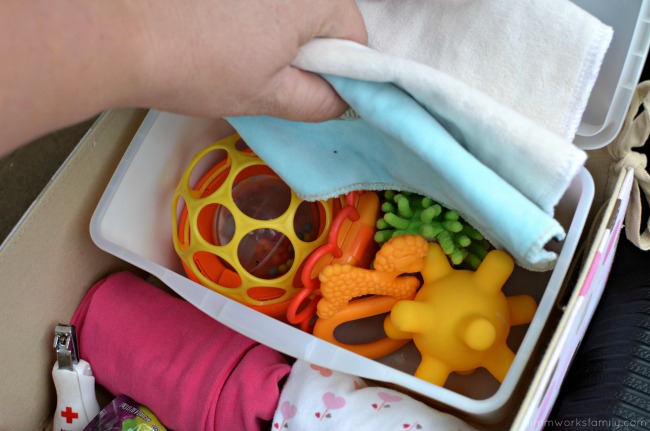 What are your tips for taking road trips with baby?
We've been a Huggies® family since we started using disposable diapers. And the Huggies® Little Snugglers are awesomely designed to help keep baby's skin clean & healthy. The Wetness Indicator in Sizes N-3 is a color-changing indicator that lets you know when your baby's diaper is ready to be changed. Super convenient when on the road or on vacation. 
You can find both Huggies® Little Snugglers and Huggies® Natural Care Wipes at Walmart in the baby aisle and they're super budget friendly – the lowest price diaper pack is $8.97.