These road trip with kids survival tips featuring Capri Sun is part of a sponsored post for Socialstars. #CapriSunMomFactor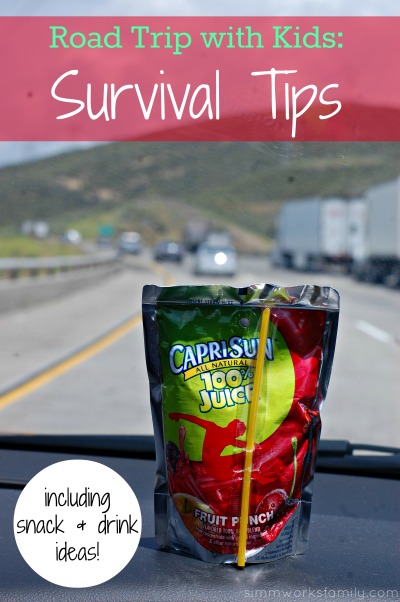 A road trip with kids sound like good ideas when you're planning it. The trip even feels like good ideas as you're making your way to your destination. And when you finally get there – in our case it was 8 hours one day and 12 hours the next – you think, this isn't that bad!
But then it's time to head back home. And this is when road trips with kids get hard. I had to pull out all of my tricks for that last two days driving back from our trip and was so excited to finally be home.
Luckily this road trip was totally worth it for the whole family because we all got to meet the newest additions to our extended family; My sister's new baby girl and my brother's new twins. Plus the kids got to play with their cousins and had a blast doing so!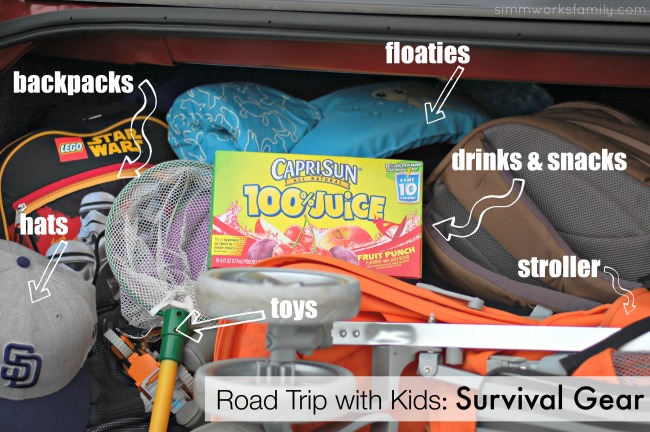 As we prepared for our road trip there were a few things we wanted to have ready in advance for our trip. Below are a few tips we have for surviving a road trip with kids.
If you have more tips I'd love to hear them in the comments below!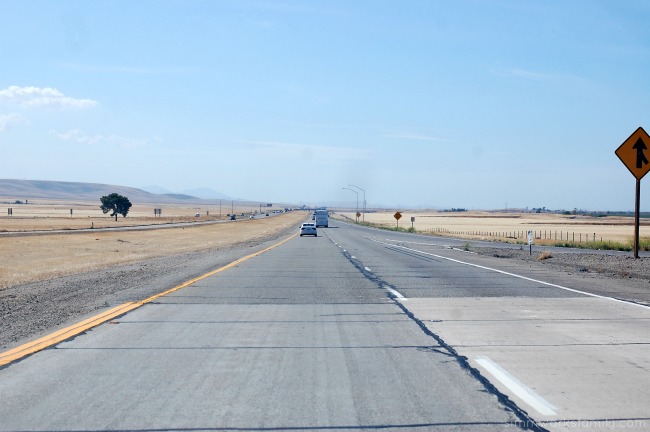 Road Trip with Kids Survival Tips
1. Fun and Games –
Road trips are all about distractions when you have younger kids. Finding ways to keep them happy and busy will allow everyone else a pleasant experience. We like to bring a back pack for each child filled with games and toys they can play in the car. Everything from road trip bingo to paper and crayons for tic-tac-toe.
And don't forget the electronics! My husband downloaded a few movies on each of our iPads for the kids to watch while on the road since we wouldn't have internet connection. I also added a few educational apps they could enjoy if they wanted more variety.
2. Make frequent stops –
This isn't just for the kids but for everyone in the car! Since we were driving 8 hours the first day and 12 hours the second, we stopped every 3-4 hours for potty breaks, snack breaks, and just to get out and run around.
Consider making the countdown to each rest stop fun for the kids by getting them involved in choosing where to stop. We would have our kids search out the window and look for the different signs on the road. They quickly picked up on the sign for Rest Area and Food.
3. Stay hydrated but know where the next rest stop is –
We packed plenty of water and Capri Sun 100% juice in a cooler for easy access. But plenty of drinks means plenty of bathroom breaks so consider mapping out where the rest stops ahead are by looking at the signs on the side of the road or on your map.
There's even an app for that!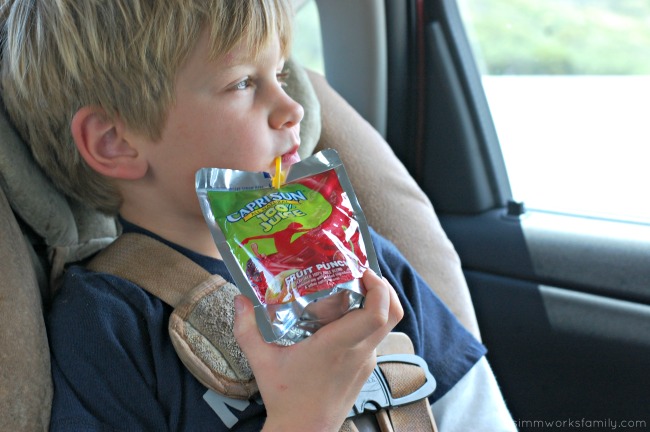 4. Pack a variety of snacks and drinks –
As I mentioned before, we made sure to have a cooler full of water and Capri Sun 100% Juice to stay hydrated. We also had a snack bag filled with the family's favorite snacks.
Those included:
Crackers
Granola Bars
Turkey Jerky
Popcorn
Carrots
Apples
Homemade cookies
Red licorice(for my husband)
Potato chips (for me)
And, of course, we stopped and got lunch and snacks along the way. But sandwiches are great
5. Pace Yourself –
Definitely map out your route ahead of time and pace yourself. We now know that 12 hours in the car with the kids is a bit too much at this age. So next time we'll break it up even more and try to hit the true halfway mark.
We also made sure to choose hotels that had pools (hence the floaties) and free breakfasts. That way the kids could get in a little fun and exhaust a little energy and we didn't have to waste any time in the morning waiting to get breakfast at a restaurant.
If you have a smaller amount of time between each pitstop, consider visiting and exploring any attractions around the area you're staying in. We were able to stay in San Francisco the first night and had a blast exploring the city before settling into the hotel.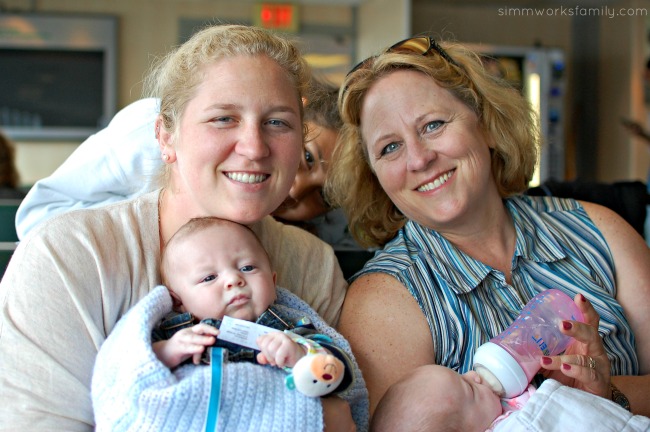 The road trip up, while hard at times, was totally worth it for the memories we made in Seattle with my family! Not only did we meet three brand new babies, the kids also had a blast with their older cousins.
The memories we made on the road and at our final destination will be remembered forever. These are the type of family adventures and memories I want to make with my kids and I enjoy doing these fun trips with them.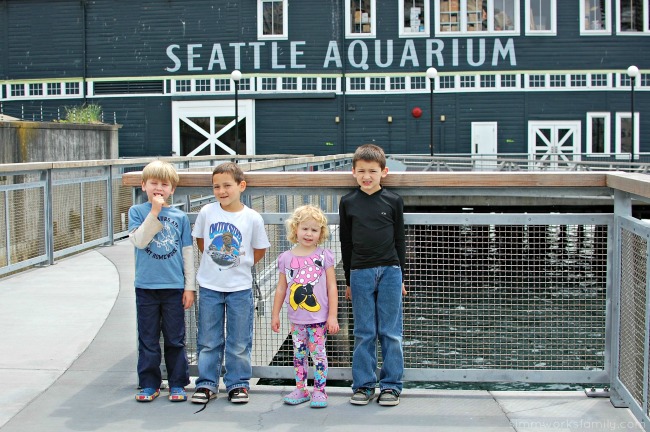 Do you have any road trip with kids survival tips?
If you'd like to get involved with Capri Sun you can do so here.