These road trip with kids survival tips featuring Capri Sun is part of a sponsored post for Socialstars. #CapriSunMomFactor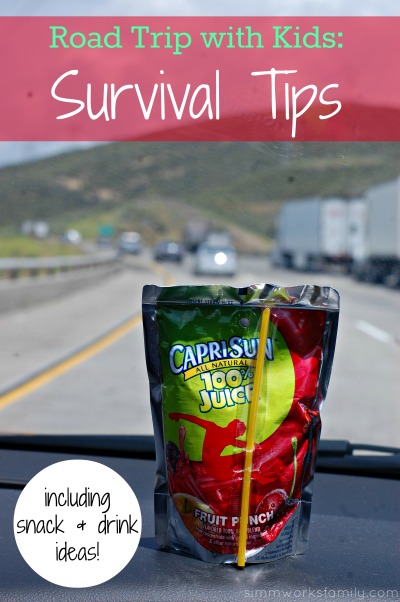 A road trip with kids sound like good ideas when you're planning it. The trip even feels like good ideas as you're making your way to your destination. And when you finally get there – in our case it was 8 hours one day and 12 hours the next – you think, this isn't that bad!
But then it's time to head back home. And this is when road trips with kids get hard. I had to pull out all of my tricks for that last two days driving back from our trip and was so excited to finally be home.
Luckily this road trip was totally worth it for the whole family because we all got to meet the newest additions to our extended family; My sister's new baby girl and my brother's new twins. Plus the kids got to play with their cousins and had a blast doing so!  [Read more…]