My absolute favorite way to make pulled pork is in the crock pot. With a can of rootbeer.
Yup! You heard that right. I absolutely love that I can realize that I forgot to pull meat out of the freezer the night before, grab a pork loin, put it in the crock pot with a can of root beer and just let it simmer all day for a delicious and tasty meal in the evening.
What makes them even better? Some amazingly fresh and yeasty homemade hamburger buns!
If you haven't already tried this way of cooking your pulled pork then you need to! It's the perfect dish for the coming summer months.
Root Beer Pulled Pork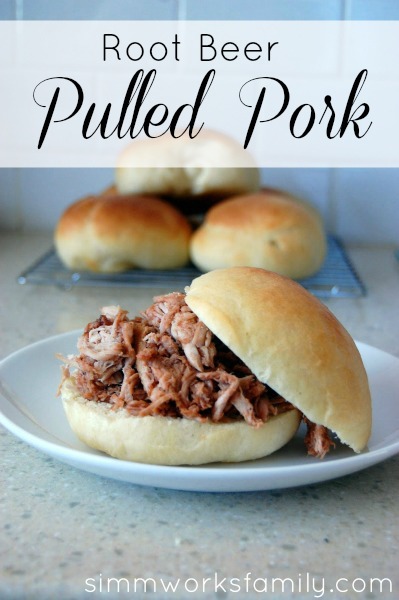 Root Beer Pulled Pork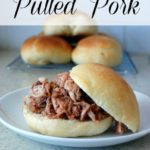 2 pounds pork loin
1 can 12 ounce root beer
barbecue sauce
hamburger buns
Place pork loin in the crock pot and cover with root beer. Cover and let cook on low for 6-8 hours.
Take pork out of the liquid and shred in a bowl (or use your stand mixer with a paddle attachment to shred the meat for you!). Discard root beer.
Place shredded meat back in the crock pot and mix in your favorite barbecue sauce. Let cook another 30 minutes and serve on your favorite hamburger buns.
What's your favorite type of barbecue sauce? Sweet or tangy?