I was given a free one month subscription to Weight Watchers to try their new Simple Start plan and write about my experience.Though I was compensated for my time and commitment, all views, positive and negative, are my own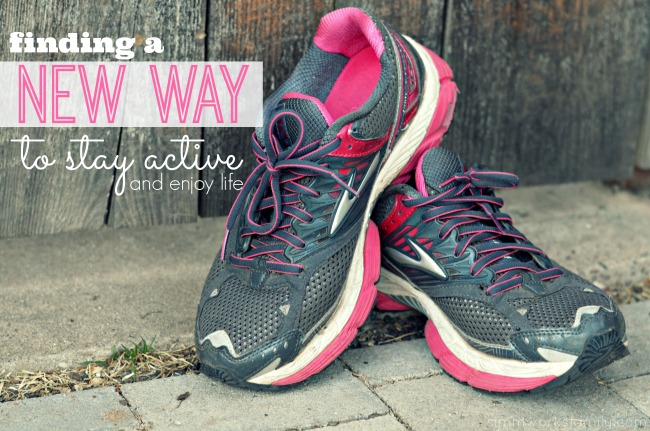 Every other time I start a weight loss journey I jump right in feet first. I start running again, go to lots of classes at the gym (more than my normal 2 or 3), and eat by the book. But this first week on Simple Start I've tried something a bit different.
Instead I've taken it a bit slower. I've decided that I'm not quite the runner I wanted to be. Walking seems to be easier on my joints and I'm getting more miles in by switching up the pace. And… I've found my motivation!
I'm also having some fun in the kitchen as well. Not necessarily trying outlandish and adventurous things, but going back to the recipes I love. Including this amazingly delicious salmon burger that's perfect for any time of the year.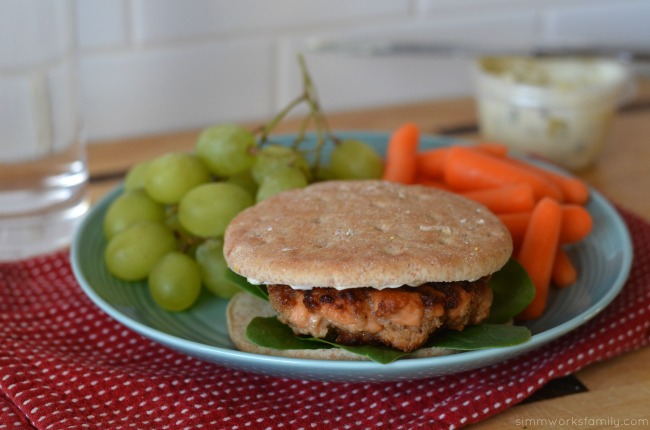 Salmon Burgers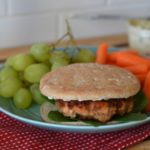 Enjoy a delicious salmon burger while staying on plan with Weight Watchers Simple Start. Each salmon burger is 6 WW+ points.
16 ounces salmon (skin removed)
1 egg (beaten)
1 tablespoon teriyaki sauce
2 cloves garlic (minced)
1 teaspoon black pepper
1 teaspoon sea salt
1/2 cup whole wheat Panko bread crumbs
1 tablespoon olive oil
Dice salmon and place into a medium bowl. Add beaten egg, teriyaki sauce, garlic, salt, and pepper to the bowl and mix well.
Add the panko and stir until incorporated into the mix. Create 5 4 ounce patties from the mix and set on a plate.
Add olive oil to a pan and heat on medium high. Once oil is hot, add salmon patties to the pan and cook 7 minutes on one side, 5 minutes on the other until completely cooked and crisp on each side.
Serve on a sandwich thin with some tomato, lettuce and homemade reduced-fat tartar sauce.
A great thing about Simple Start is that I'm getting back to the basics and finding flavors that I love again. And I'm not skimping out!
With these delicious salmon burgers I used one of my daily 7 WW+ points to enjoy a tablespoon of homemade reduced fat tartar sauce on my burger. The flavors were amazing with the salmon burger and the whole thing was completely guilt free.
Find out how I made my homemade tartar sauce in the video below:
Here's the recipe in print form:
Homemade Reduced Fat Tartar Sauce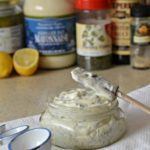 This simple tartar sauce recipe is easy to make with ingredients found in your pantry. Plus it's only 1 WW+ point for a tablespoon!
1 cup reduced fat mayonnaise
1 tablespoon parsley flakes
1 teaspoon onion powder
1/4 teaspoon salt
1/4 teaspoon pepper
juice of one lemon
Mix all ingredients together. Store in air-tight container in the refrigerator until needed.
Not only do I get to enjoy delicious dinners, but I am also getting a bit more fancy with my dessert presentations as well! This delicious yogurt parfait is a sweet, healthy alternative to the ice cream I was craving a few nights ago.
By making a few simple, easy changes I was able to get my sweets fix without going off plan! Plus I felt full from the protein in the greek yogurt I used.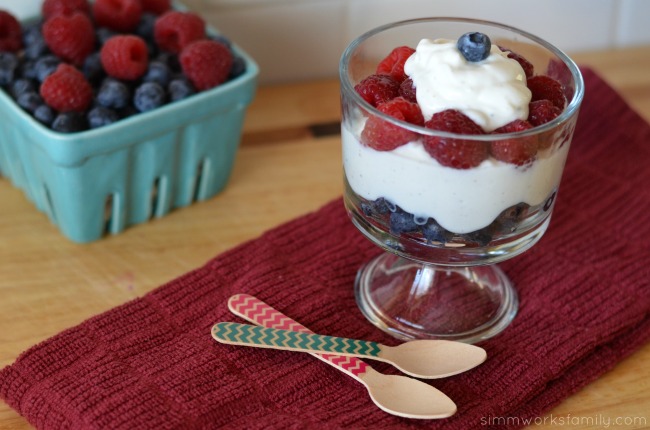 The goals I set for myself last week have been met and I've now updated the goals to be more specific in the next week on Simple Start:
Eat more veggies – 6 servings a day
Drink 64oz of water a day (increasing by 12 ounces)
Walk at least 10,000 steps a day
On Weight Watchers and want to try Simple Start for two weeks yourself? Download the app today and get started!
What's your favorite guilt-free recipe?