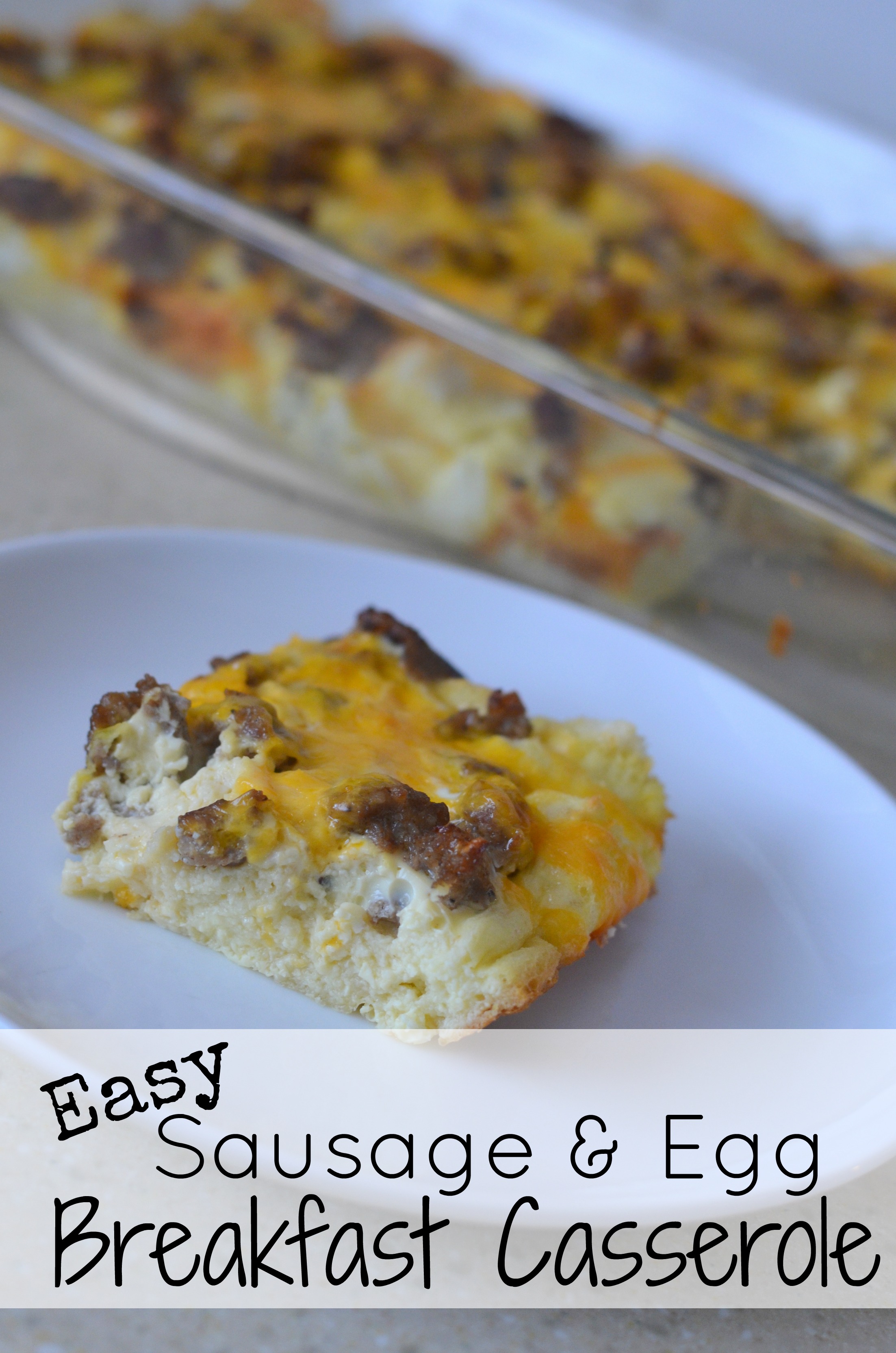 Sausage and Egg Breakfast Casserole Recipe
One thing I love to have on hand are easy, throw together recipes for breakfast and brunch. With a playgroup playdate scheduled at our home at least once a month with our friends these easy recipes come in handy. And while my overnight french toast is our go-to for most events this easy sausage and egg breakfast casserole is just as simple and mighty tasty!
I try and stock up on breakfast sausage when I see it on sale so I always have a few packs in the freezer ready for such occasion. And day old bread is never a problem to find in this home. So if you're hosting people over or simply want an easy dish to make on the weekend and reheat during the week, this breakfast casserole is for you.
Plus, just like the overnight french toast you simply make this casserole the night before and store it in the fridge till a few hours before you need it.
Sausage and Egg Breakfast Casserole Recipe
Ingredients
1 pound pork
6 slices of bread, cubed
1 cup shredded cheddar
6 eggs
1 1/2 cup milk
pinch of nutmeg
salt & pepper to taste
Instructions
The night before place sausage in a large, deep skillet. Cook over medium-high heat until evenly brown. Drain, and set aside.
Layer bread cubes, sausage, and cheese in a lightly greased 7×11 inch baking dish. In a bowl, beat together the eggs, milk, salt, pepper and nutmeg. Pour the egg mixture over the bread cube mixture. Cover, and refrigerate at least 8 hours or overnight.
Remove the casserole from the refrigerator 30 minutes before baking. Preheat oven to 350 degrees.
Bake 50 to 60 minutes in the preheated oven, or until a knife inserted in the center comes out clean. Let set 10 minutes before serving.
Refrigerate leftovers and re-heat in the microwave or toaster oven for a quick and simple breakfast during the week.
*A special thanks to Kerri for sharing the original recipe with me. With a few modifications I made this a family favorite!