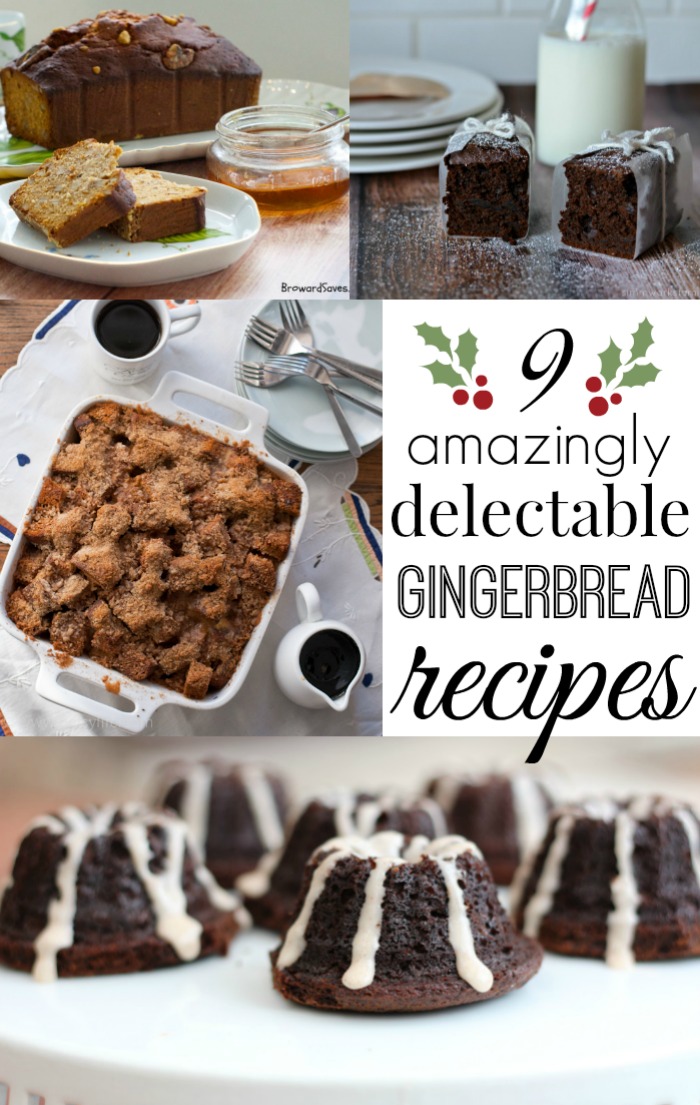 I have a confession to make. I'm a bit obsessed right now. Obsessed about gingerbread! And not just the classic cookies and houses (although I have a recipe for those that I share below). I'm talking gingerbread cakes, gingerbread casseroles, and gingerbread bread puddings!
Have a piqued your interest yet? If so, read below to find some deliciously tasty gingerbread recipes from some of my favorite bloggers!
9 Amazingly Delectable Gingerbread Recipes for the Holidays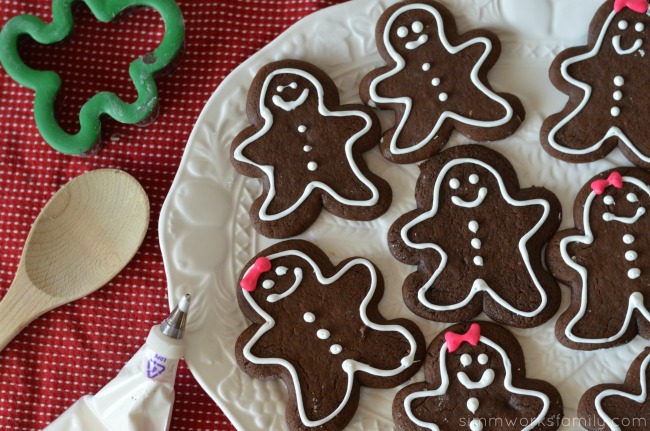 1. As I mentioned previously, I have a stellar gingerbread cookie recipe that can be used any time of the year. And you don't just have to make gingerbread men (and women) if you don't like! This is great for ornament cookies, various shapes, etc. And the results are a fabulously soft and chewy cookie that's amazing. Don't believe me? Try it for yourself!
2. Sometimes the classic recipes are the ones we start to crave. Grandma's cookies. This old fashioned gingerbread recipe from Vintage Recipe Project is definitely one of those. You can find it by visiting their site here. 
3. But enough about the classics. Bring on some new, innovating gingerbread! That's exactly what Betsy of BetsyLife did in this gingerbread pineapple upside down cake recipe. OMG! Seriously… how good does this sound? I cannot wait to make it this weekend for the family.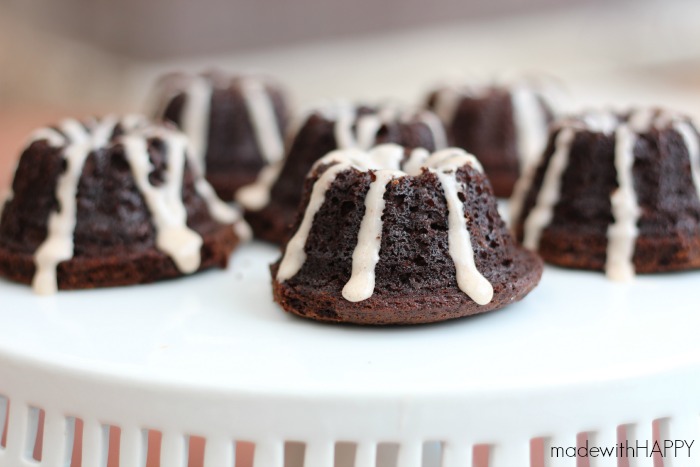 4. And then there are the cute, mini gingerbread cakes from Made With Happy. Just thinking of them makes me happy! So festive and perfect for parties. The drizzle of icing makes them even more irresistible.
5. What isn't better with banana? Living Sweet Moments paired it up with gingerbread wonderfully in this banana gingerbread recipe with brown butter glaze. Sounds just as good as it looks!
6. I love a recipe that can also serve as decor as well. And who wouldn't want these cookies perched on the edge of a mug or added to a place card. These olive oil gingerbread cookies from Family Spice are a bit different than the traditional gingerbread recipe but the results? Well… they're worth it!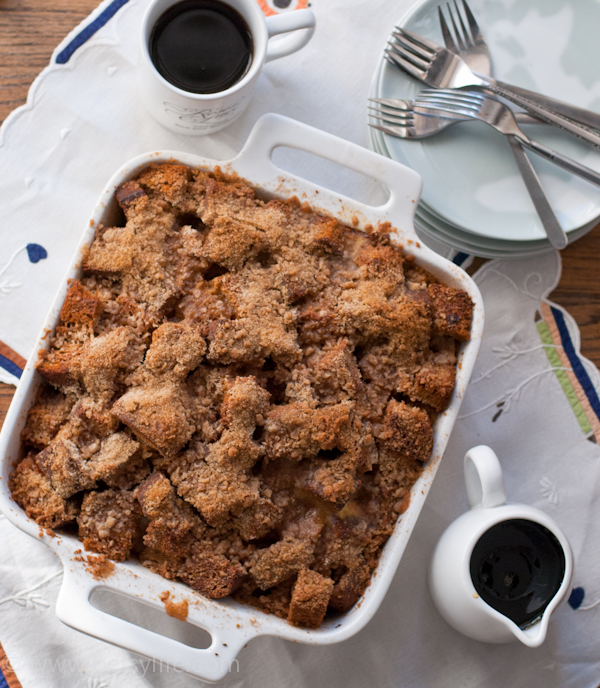 7. One of my favorite things to make for guests when they come to visit for brunch is french toast casserole. Not only is it super simple to make, but it uses up the leftover bread I might have around that won't get eaten. How awesome is that? Now this gingerbread french toast casserole from BetsyLife is the perfect spin on this classic crowd pleaser for the holidays. Great for Christmas breakfast! 
8. I can honestly say that I've never had gingerbread pudding. But Texas Type A Mom makes it look so good in this pumpkin gingerbread pudding recipe. What kid would say no to that? 
9. To round out our 9 delectable gingerbread recipes is my favorite one of all. My gingerbread cake recipe. Not only is this amazing cake easy to make, it's also perfect for breakfast OR dessert and pairs well with coffee, ice cream, or a dollop of whipped cream. Now it isn't overly sweet, so if you prefer something on the sweet side, I suggest whipping up some cream cheese frosting.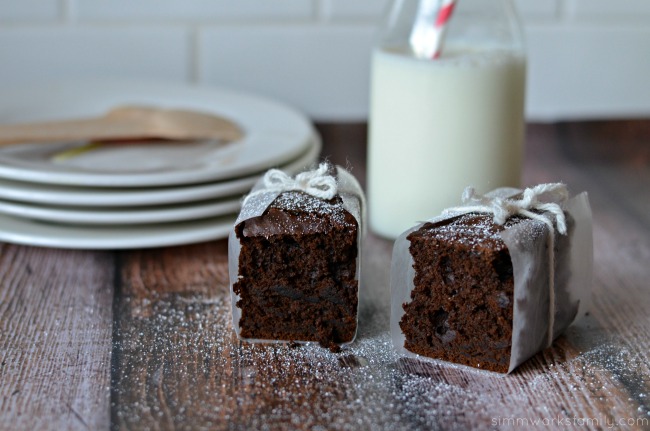 What's your favorite way to incorporate gingerbread into the holidays?