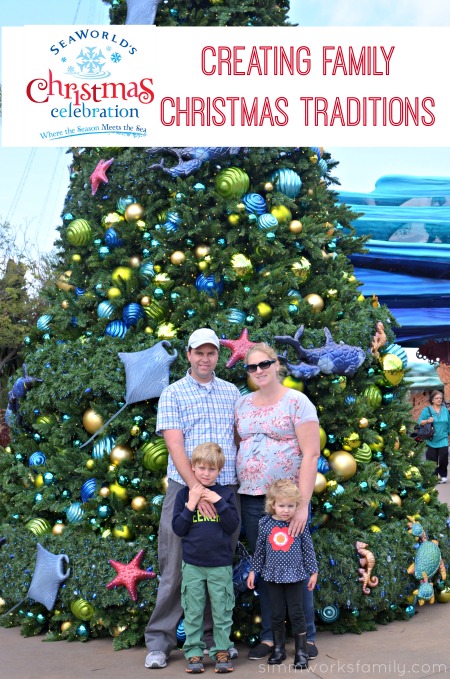 Last weekend we headed to Sea World to start a new family Christmas tradition. We were invited to attend a preview of the SeaWorld Christmas Celebration and boy was it fun!
With a whole line of Christmas-themed shows, real snow at SnowWorld®, beautiful lights everywhere AND Santa with reindeer games, our kids were in heaven. We let them plan the day out and gave them a list of the things we could do.
The best part was seeing the joy on their faces as they headed from one thing to another as they looked forward to their adventure. We'll definitely be making the SeaWorld Christmas Celebration a tradition for our family.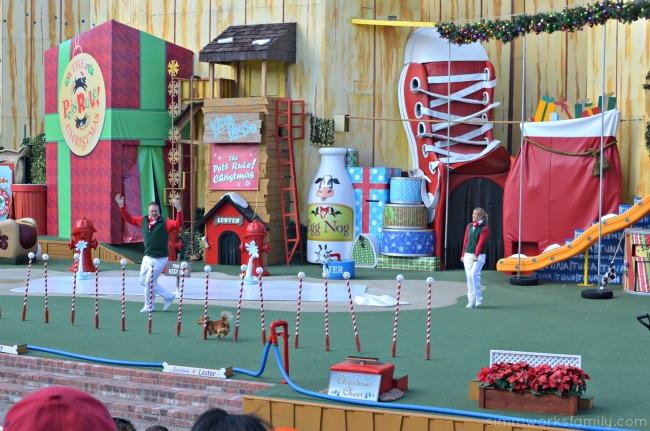 Must See Shows
We started our day off with The Pets Rule Christmas. Similar to the normal Pets Rule show (that my kids LOVE), The Pets Rule Christmas is a specially-themed show featuring the shelter-adopted stars of the park's Pets Rule! show. As the winter season begins, the pets partake in holiday hijinks.
Then we made our way over to Clyde & Seamore's Christmas Special. SeaWorld's prankster-loving pinnipeds Clyde and Seamore have a hilarious holiday time in this Christmas-themed sea lion and otter show.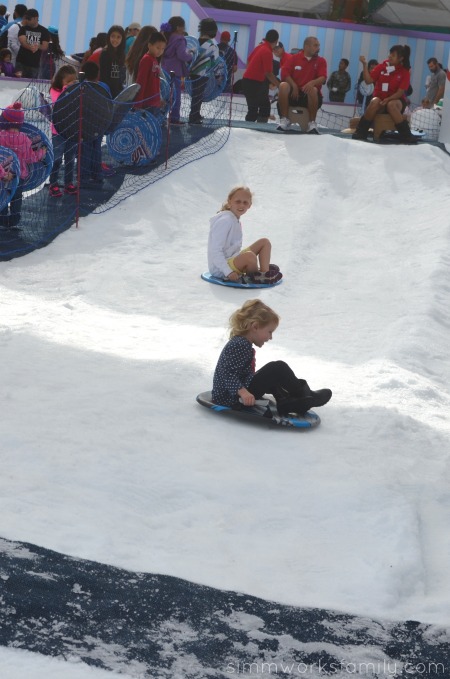 More Seasonal Fun
I definitely recommend checking out Santa's Christmas Village. This magical, holiday area is brimming with Christmas fun! Guests can mingle with Santa's elves and Mrs. Claus, enjoy a sweet treat such as a waffle-on-a-stick, and, every day before Christmas get a photo with Santa. Plus, Mrs. Claus invites everyone to join her in a spirited sing-along to help her and the elves light a festive 40-foot animated tree.
The kids especially loved the games they played. We bought 2 turns for $5 at each game booth and both kids came home with their prizes – at one booth they won stuffed candy canes and the other they won cute antler ears.
And, of course, a stop by SnowWorld is a must as well. This winter wonderland provides festive fun for the whole family including lots of snow, hills for little ones to sled down and a snowball target area. But don't miss the delicious cinnamon rolls and hot cocoa when you're done playing in the snow. We recommend the bacon topped cinnamon rolls. So good!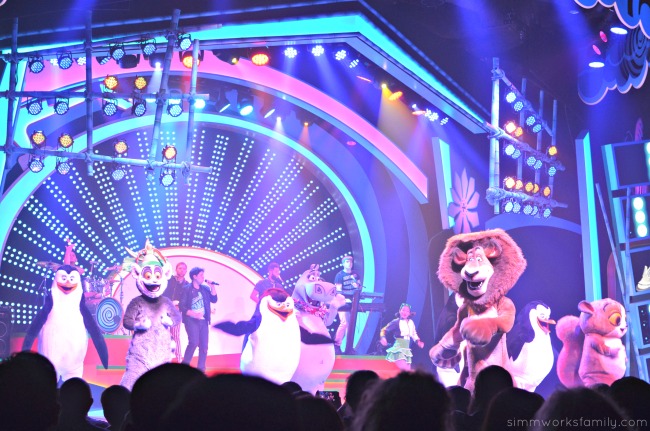 We also made a stop by Madagascar Live since after 2-3 years of having a season pass we still hadn't seen this show! The kids loved it. With catchy tunes, lots of dancing, and their favorite characters from Madagascar, they both had smiles on their faces when we left the theater.
In addition to the new seasonal shows and attractions we also enjoyed a few of our favorite spots in the park. We don't ever miss hanging out with the sharks and saying hi to the turtles.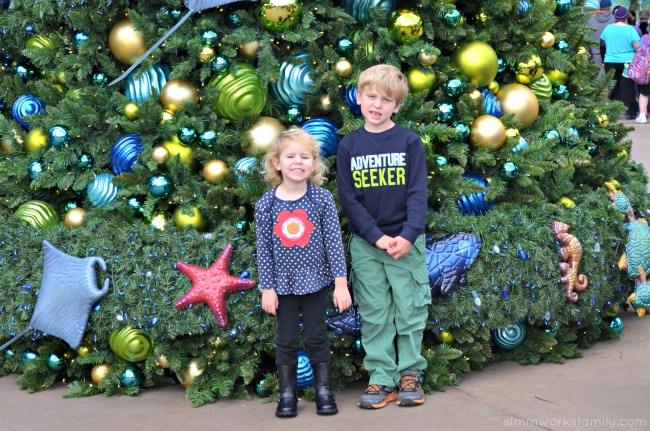 The best way to enjoy SeaWorld's Christmas Celebration is with a Fun Card. Guests who purchase a 2015 SeaWorld Fun Card can enjoy all of SeaWorld's Christmas festivities in 2014, plus come back again and again in 2015 and enjoy all that SeaWorld has to offer, including the 50th Celebration Sea of Surprises (through Sept. 7, 2015), all for the price of single-day admission (blackout dates apply).
Guests who purchase a full-price Fun Card by Dec. 31, 2014 will receive free general parking valid January through March 2015, and a ticket redeemable for a 50th SeaWorld Celebration souvenir bottle (presented by Coca-Cola). For ticket prices, show schedules and more information, visit www.SeaWorldSanDiego.com or call (800) 257-4268.
What family traditions do you enjoy for Christmas?