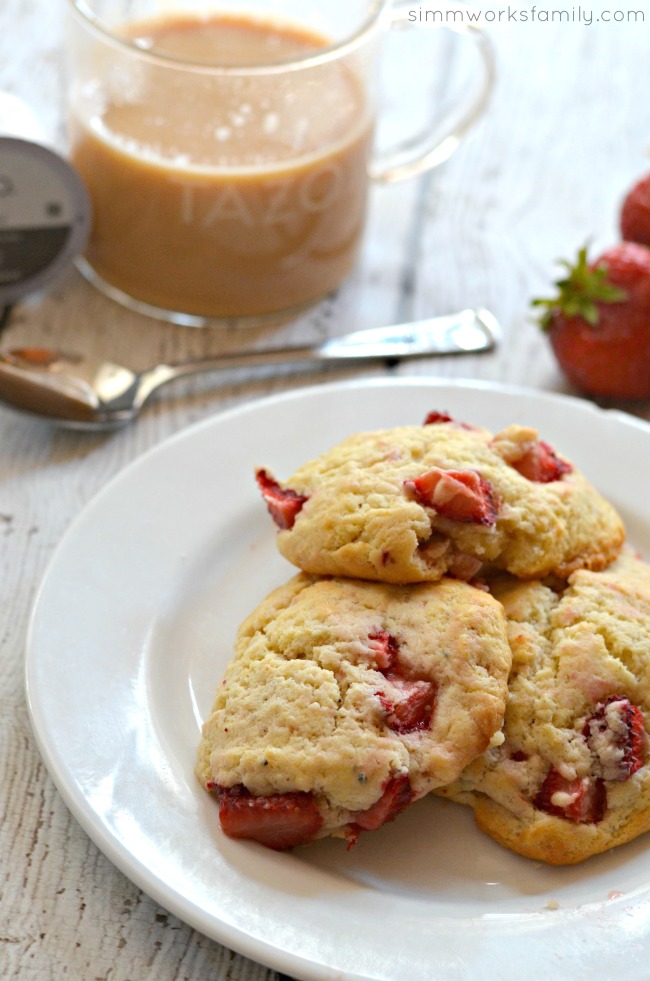 After each kid there's always been this awkward transition from being in bed by 8am because I'm exhausted from pregnancy or having a newborn, to becoming a night owl again and finding my rightful place back with those who do their best work while burning the midnight oil. So it's only fair that I help my body out a bit with a night-time indulgence or two. And these strawberry black pepper scones paired with the rich, creamy taste of an authentic TAZO® Chai Latte fit that bill perfectly. Every sip and bite providing a spicy and sweet escape.
I used to just sip on my favorite TAZO® Refresh when I was working through the night – after getting hooked during those long nights of class at college – but then I heard about the new TAZO® Chai Latte K-Cup® pods and wow are they good. A creamy, spicy drink that immediately relaxes me and allows me to focus on my work is exactly what I need whether it's morning or night! And the fact that I can easily make it at home with my Keurig®? Double bonus!
It reminds me of how my grandmother used to make us tea when we were growing up – the English way with cream and sugar – but with the fun spicy twist of chai.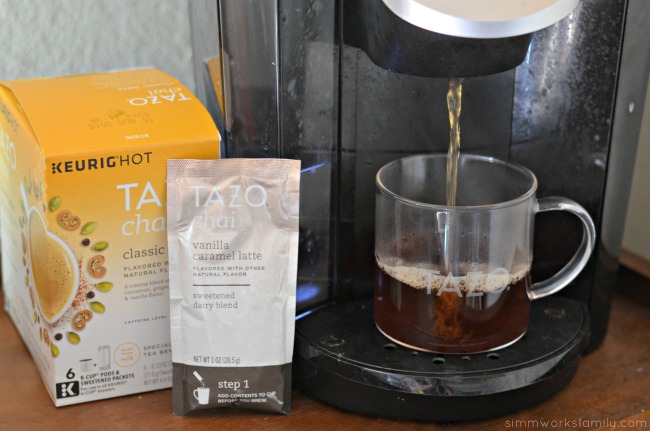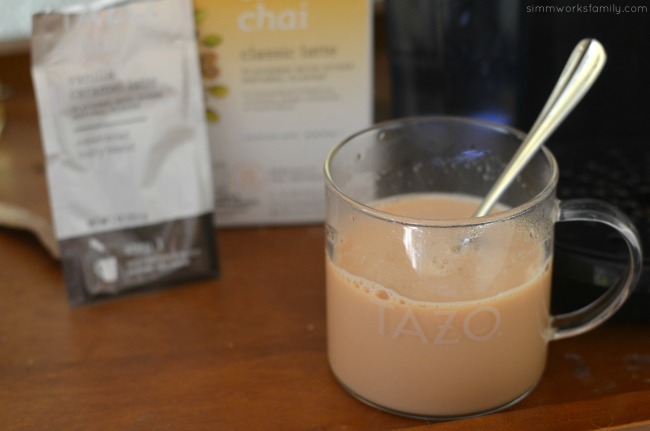 This delicious drink is part of the new Sweet Meets Spicy Collection and totally inspired me to think outside of the box when I was considering treats to pair with it. Sweet and spicy combos are one of my favorite so when I settled on one of my favorite scone recipes, I knew I had to bump it up a notch. I grabbed the carton of strawberries from my fridge – LOVE strawberry season! – and then headed to the pantry to find my next ingredient… black pepper!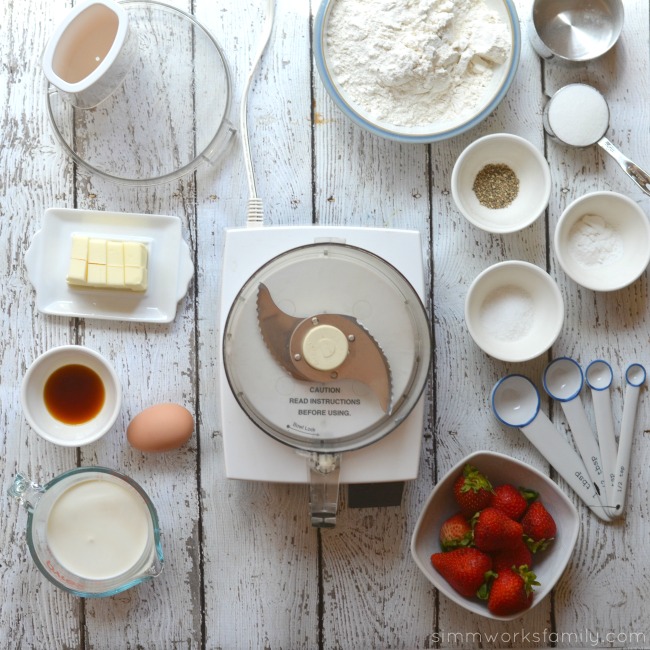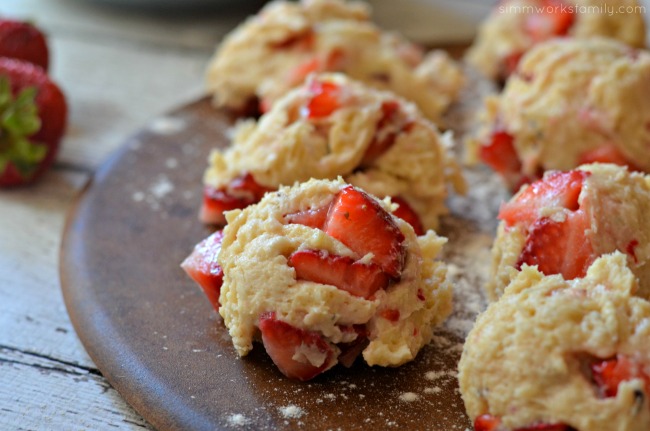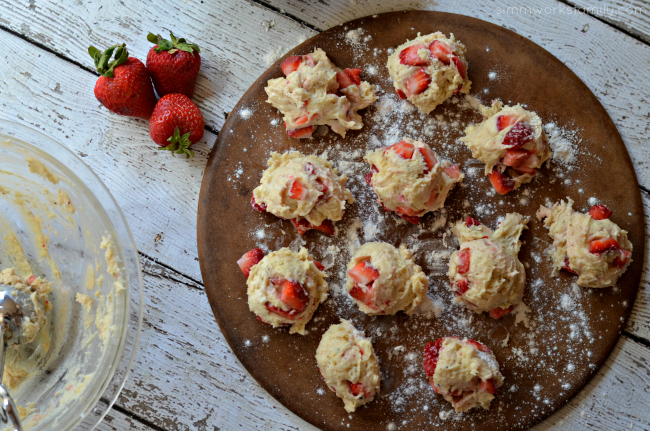 Strawberry Black Pepper Scones
2 cups flour
1/2 cup sugar
1 tablespoon baking powder
1/2 teaspoon salt
1 teaspoon black pepper
6 tablespoons cold butter
2 teaspoons vanilla
3/4 cup heavy whipping cream
1 egg
1 cup strawberries, diced
Preheat oven to 350 with pizza stone inside.
Using a food processor, pulse flour, sugar, salt, pepper, and baking powder together. Then add the cold butter and pulse until pea size pieces form in the dough.
Add vanilla, heavy cream, and egg to dry mixture and pulse until combined and dough forms.
Transfer dough to a bowl and fold in strawberries. Chill for 30 minutes.
Scoop dough onto the preheated stone and cook for 25 minutes or until golden brown. Enjoy with a cup of chai tea!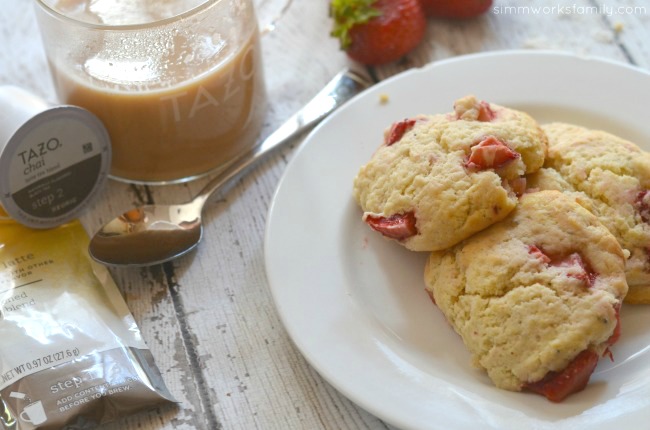 We're definitely a TAZO loving family. As I mentioned before, I'm a Refresh. And my husband is definitely an Awake. There's nothing like a good cup of tea and luckily we get just that with ever cup of TAZO we brew.
TAZO has partnered with New York Times Bestselling author and host Padma Lakshmi to celebrate the release of the new K-Cup® pods. Learn more at TAZO.com/chai. Find where to buy TAZO® Chai Latte K-Cup® pods at TAZO.com/wheretobuy.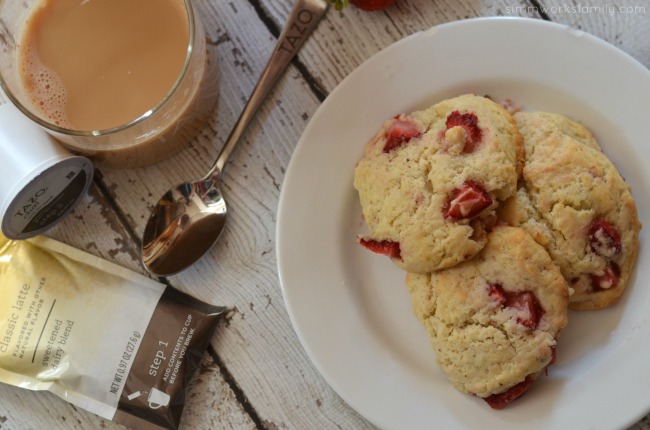 What's your favorite sweet meets spicy combo?