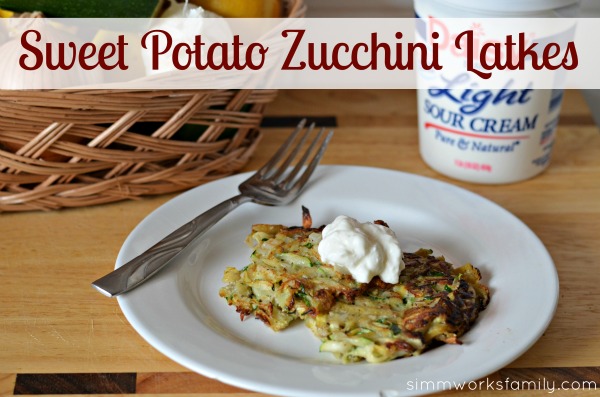 So this morning I was pulling out all of the veggies in our raised bed to make room for new plants. Our swiss chard and parsley were taking over one side of the bed and a weird plant I couldn't identify was taking over the other.
I had pulled out the swiss chard and parsley and was just getting ready to pull out the weird plant when I found something… a sweet potato!
Now that was pretty weird because we hadn't planted sweet potatoes in like 2 years. Somehow this little guy was buried under there and the unidentifiable plant was indeed a sweet potato plant!
So I did what any good gardener would do and thought of the perfect way to consume this awesome find. Sweet potato zucchini latkes! These ones are pretty healthy and I made them fit into my Nutrisystem plan. How awesome is that?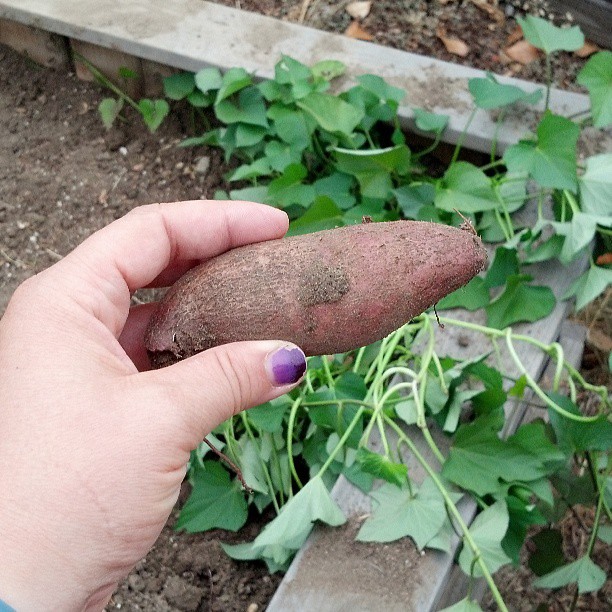 Sweet Potato Zucchini Latkes
1 whole egg
1/2 zucchini, grated
1 small sweet potato, peeled and grated
1/2 onion, diced
2 tablespoons olive oil or PAM
Mix together the zucchini, sweet potato, onion and egg. Preheat the pan to medium high heat and add olive oil (or spray with pam).
Using a scoop, scoop out a golfball size amount of the mixture and add to the pan. Cook until golden brown, about 4-5 minutes.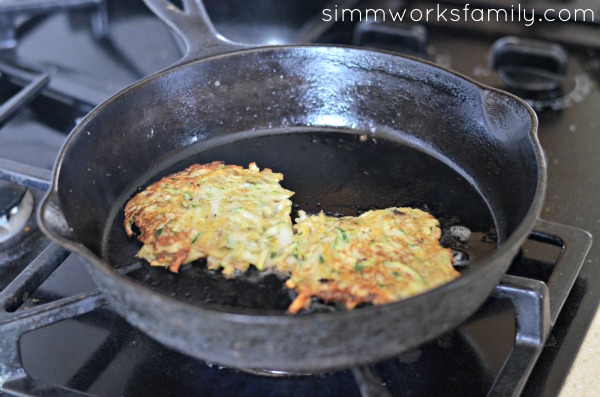 Flip over latke and cook the other side until golden brown, another 4 minutes. Remove from pan and place on a paper towel. Repeat with the rest of the mixture.
Serve with a little dollop of light sour cream and enjoy!
Makes 6 latkes
Nutritional Information (per two latkes):
126 calories | 23g carbs | 2g fat | 4g protein | 3g fiber