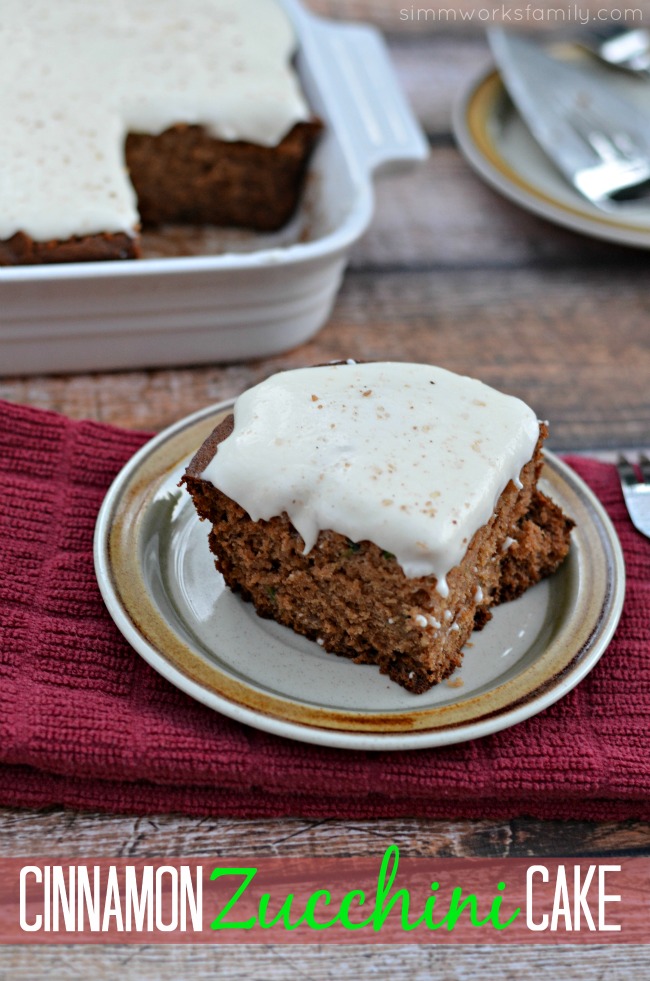 Getting creative with what we harvest from our garden has never been too tough. There are so many ways to make veggies delicious and fun. This time isn't any different. I had the kids help me cut up the zucchini and shred it in our food processor. They love getting involved in the kitchen and are even more apt to try things that they make. Even when it's zucchini. 
Since it's almost the end of the summer and I really didn't think I'd still be growing zucchini out of my ears, we're making the best of it and even incorporating veggies in our baking. And these zucchini aren't the little dinky zucchini you find in the grocery store. They're huge!! So huge that one would probably make enought for 3-4 times this recipe easily. But we don't need that many baked goods in our home right now.

This cake is moist, slightly sweet but not too sweet, and amazingly delicious. It's perfect for an afternoon snack without the icing but adding the icing takes it to dessert level. And it pairs perfectly with a scoop of vanilla ice cream.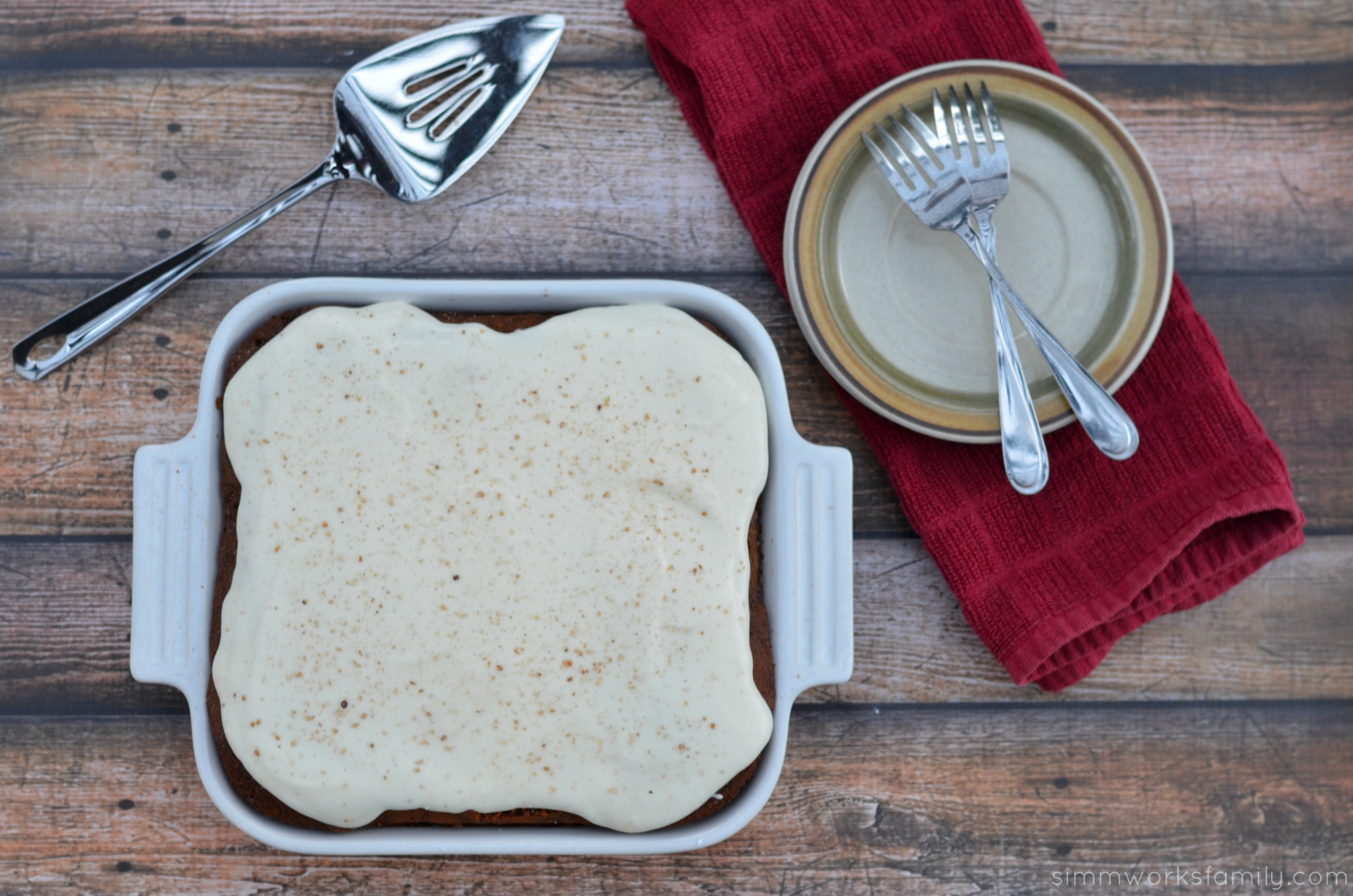 Cinnamon Zucchini Cake
Cake
3 eggs
½ cup coconut oil
½ cup cinnamon applesauce
¾ cup white sugar
¾ cup brown sugar
2 teaspoons vanilla
2½ cups all-purpose flour
¼ teaspoon baking powder
2 teaspoons baking soda
1½ teaspoons cinnamon
½ teaspoon nutmeg

1 teaspoon salt

2 cups shredded zucchini
Frosting:
1/2 cup butter, softened

3 cups powdered sugar
1 teaspoon vanilla
Preheat oven to 350 degrees. Spray a 9×9″ baking pan* with non-stick cooking spray (we like coconut cooking spray).
Beat eggs, coconut oil, cinnamon applesauce, white sugar, brown sugar, and vanilla together in a large mixing bowl.
In a medium bowl, mix flour, baking powder, baking soda, cinnamon, salt, and nutmeg. Mix 1 cup flour mixture into egg mixture until combined. Repeat using one cup at a time until all of the flour mixture is used.
Fold in zucchini and stir until completely mixed in. Pour batter into prepared 9×9″ pan. Bake for 55-60 minutes or until toothpick inserted into the center comes out clean.
While the cake cools, mix together frosting ingredients and spread over the top of the cake. If desired, sprinkle the top of the cake with cinnamon and sugar. I love the cinnamon sugar grinder from Trader Joe's for this!
*If using a 9″x13″ pan, bake for 35-40 minutes. If making into 24 cupcakes, bake for 25-30 minutes or until golden brown and toothpick comes out clean.