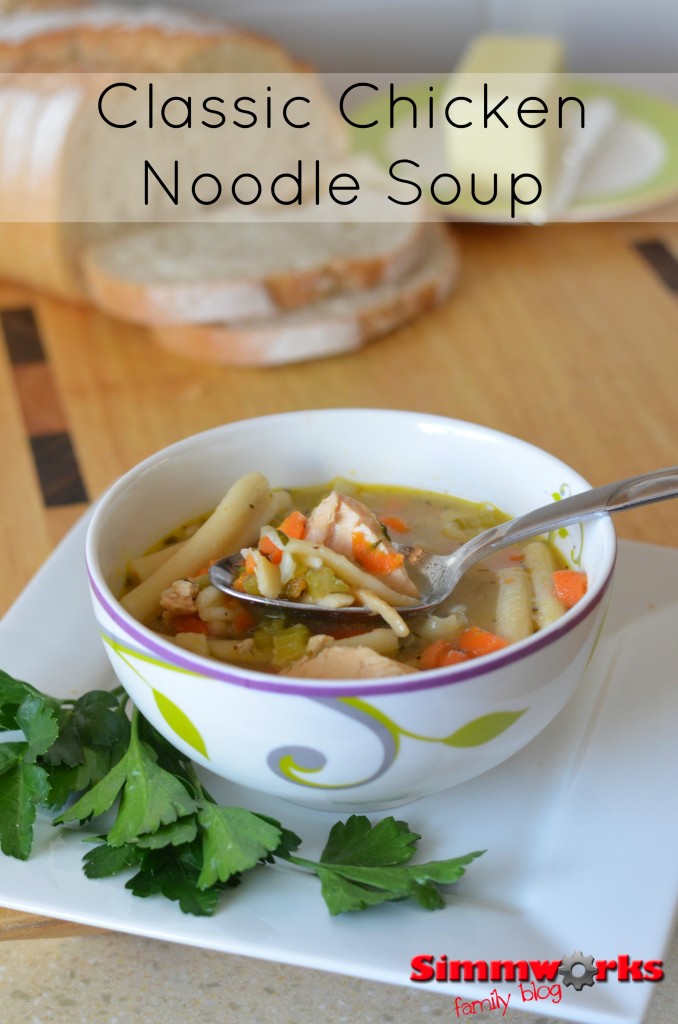 Cold and flu season is in full swing around here and it seems as though everyone I know has a runny nose and a cough. So before the plague hits our house I decided to make a batch of classic chicken noodle soup for dinner.
Not only can we enjoy the deliciousness of it now, but I've frozen half for later… just in case. And if we have any issues with congestion I'll just add a pinch of red pepper flakes when I heat it back up on the stove. Problem solved!
This chicken noodle soup is not only delicious, but very easy to make. I didn't even thaw the chicken tenders I used or chop them up. Nope. I just let the boiling soup do all the work.
If you're looking for a comfort-filled meal that tastes great with a sandwich or a big green salad then this is the soup for you.