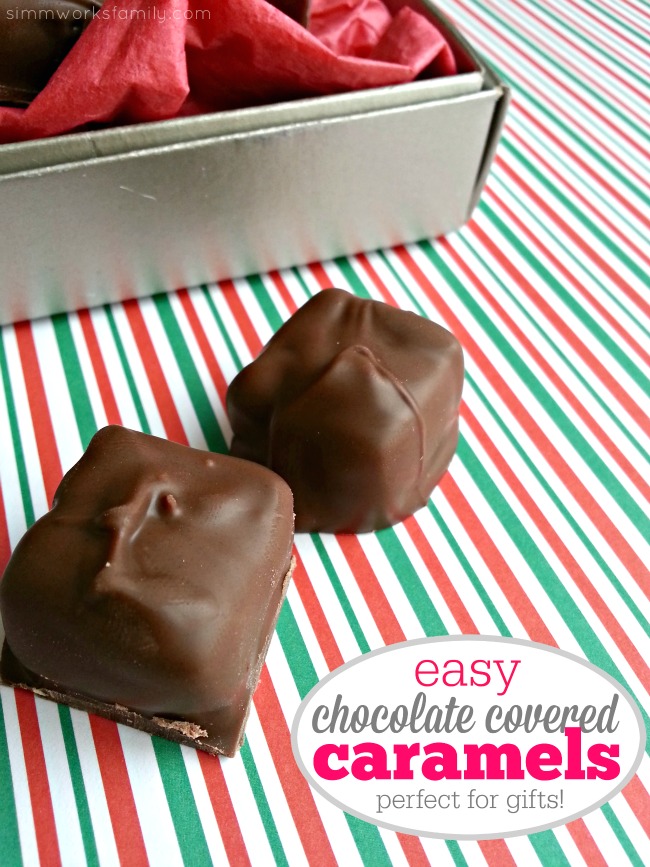 Giving handmade gifts over the holidays is a simple and inexpensive way to share a little something with those you love without breaking the bank. I love finding new things to bake or make to add to the tin of goodies we prepare every year. And candies pair very well with our normal mixture of cookies and baked goods.
With Valentine's Day around the corner, these simple and easy chocolate covered caramel candies would be the perfect treat to make as a gift or as a sweet treat. I made them over the Christmas break and loved how quickly they came together. Add a sprinkle of kosher salt on the top for a sweet and salty mix that any friend would love to receive.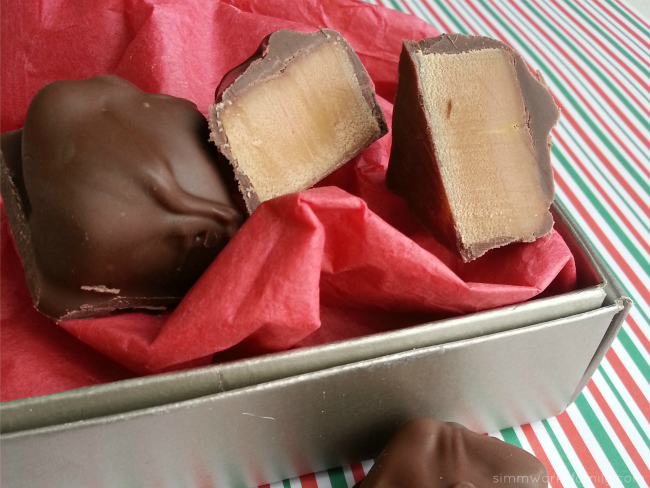 Chocolate Covered Caramel Candies
12 ounces of sweetened milk chocolate chips

24 caramel squares

Parchment Paper

Candy Sticks or toothpicks
Chocolate Melting Pot (optional)
Prepare your chocolate in a melting pot, or if you don't have a melting pot you can use the microwave or a double boiler over the stove.
Line a baking sheet with parchment paper and keep it near.
Prepare the caramel squares with candy sticks down the middle. Alternately, you can use toothpicks. Dip caramel squares into the melted chocolate, cover each square completely with chocolate.
Place chocolate dipped caramels on parchment paper to dry, pulling candy sticks out as you go.
As each caramel hardens, peel it away from parchment paper.
Enjoy immediately or keep in an airtight container for up to two weeks.
How would you dress up these easy chocolate covered caramel candies?