This post is brought to you by I and Love and You.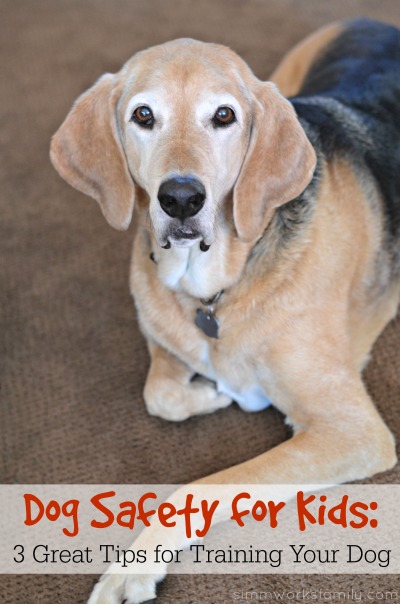 A dog can provide pet owners and their families with many years of joy, companionship, comfort, and love. However, not all dog breeds are the same. Each dog breed is known for its distinctive characteristics, whether it be for fighting, hunting, intensity, intelligence, wandering, and so forth. No matter what breed of dog you may introduce into your family, the safety of your kids around the dog should be your utmost concern.
After our daughter was bitten by our family dog (warning – graphic photos in post linked), we took dog training and dog safety for kids to heart and have continued to work with both our kids and our dog, Scout, to ensure that this doesn't happen again.
Training your dog in an effective manner will provide you with a sense of security in having a dog as a family pet. Whether the dog is part of the family unit before the child arrives or afterwards, both will need to be taught rules, boundaries, as well as consequences. [Read more…]