This candy apple dump cake is perfect for last-minute desserts that bake while you're eating dinner or for potlucks with friends and family.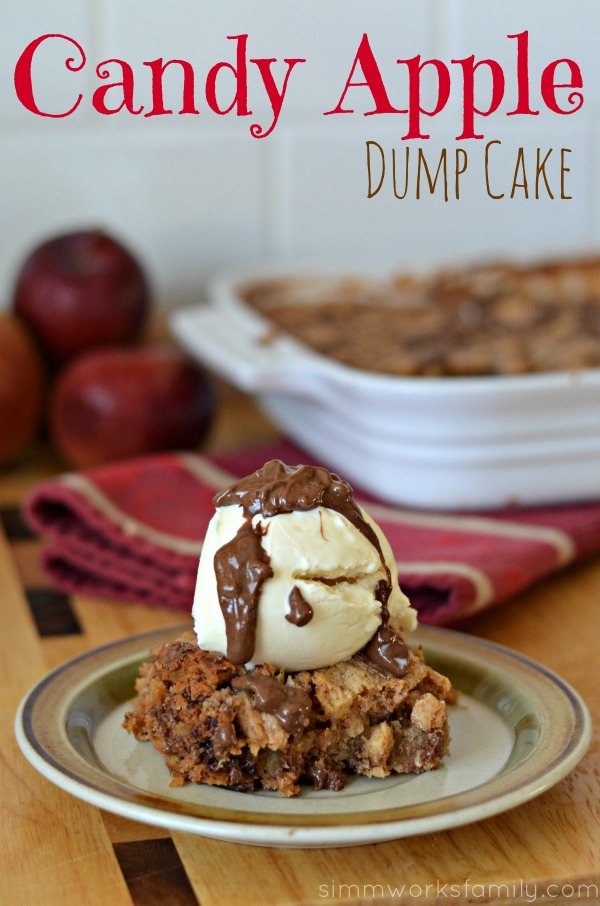 One of my favorite fall pastimes to do before Halloween is apple picking with the family. Something about the cool crisp air, the delicious juicy apples right off the tree, and the smiles on my kids faces when they pick that first apple off.
But it doesn't end at the orchard! Then you get to go home and bake yummy goodies with all the apples you managed not to eat on the drive back home.
When deciding what to bake with the apples we picked in Boston on our trip back a few years ago I knew I wanted to incorporate Halloween and the fun of the season. Since I had just recently stopped by Smart and Final for our Halloween candy stash I decided to incorporate the delicious Nestle goodies I picked up in this Candy Apple Dump Cake.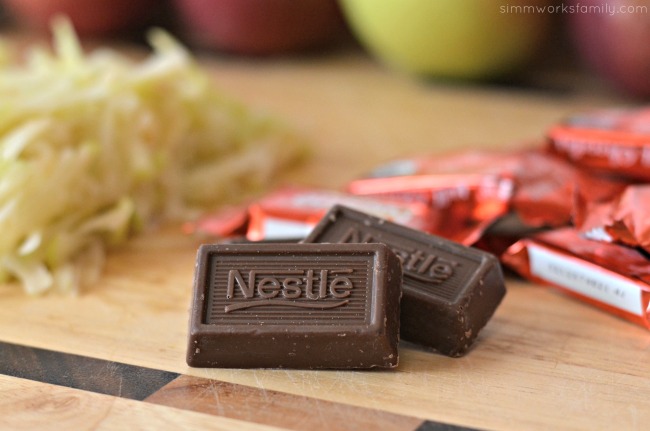 Once I got home it was time to start baking. Now, this candy apple dump cake is literally what the name alludes to. Chopped up candy, apples, cake, and butter all dumped into the pan, stirred up, and baked! So simple yet so delicious.
Since I purchased a few extra bags of candy to bake with I decided to chop up my favorite Nestle crunch bars and Nestle chocolate bars to add to the mix. The combo of the apples and chocolate reminded me of our favorite candy apples.
And the kids had a great time unwrapping the chocolate (one for you, one for me…).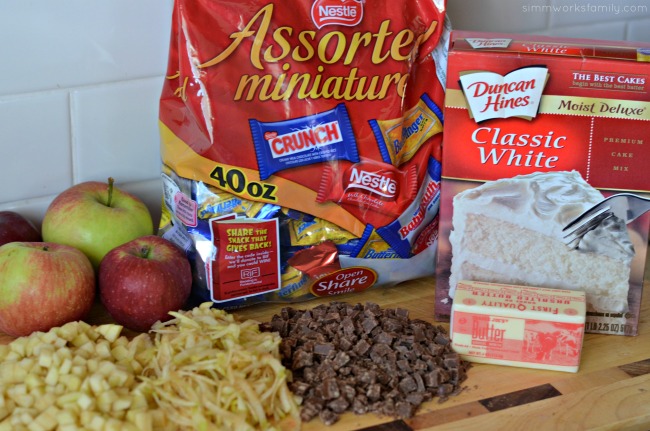 Candy Apple Dump Cake
3 apples, 2 diced & 1 grated
1 cup Nestle chocolate, diced (I used Nestle Crunch and Nestle chocolate bars)
1 tablespoon pumpkin pie spice
1 package cake mix
1 stick (1/2 cup) butter, melted
Preheat the oven to 350 degrees.
Add apples and chocolate to a 9×9 pan. Sprinkle with pumpkin pie spice. Pour cake mix over apples. Drizzle melted butter over mixture.
Stir ingredients in the pan and smooth top.
Bake in the oven for 35-40 minutes or until top is golden brown and toothpick comes out clean.
Let cool 5-10 minutes before serving.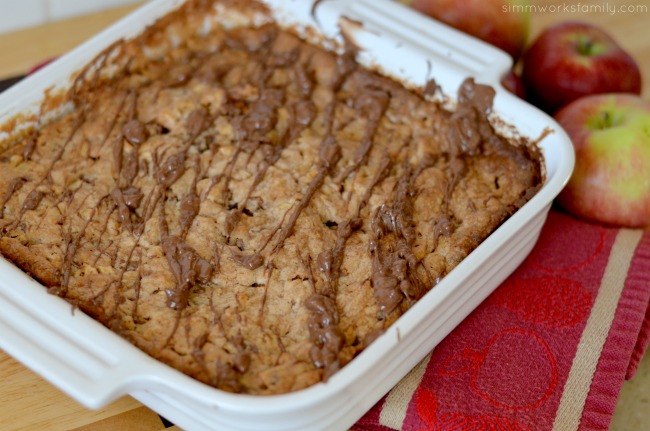 Add a big scoop of vanilla ice cream and a drizzle of melted Nestle Crunch bar for an added bonus!
How easy is that? Perfect for last-minute desserts that bake while you're eating dinner or for potlucks with friends and family. And you can make this with just about any fruit! So depending on the season, pick out your favorite fruit and enjoy.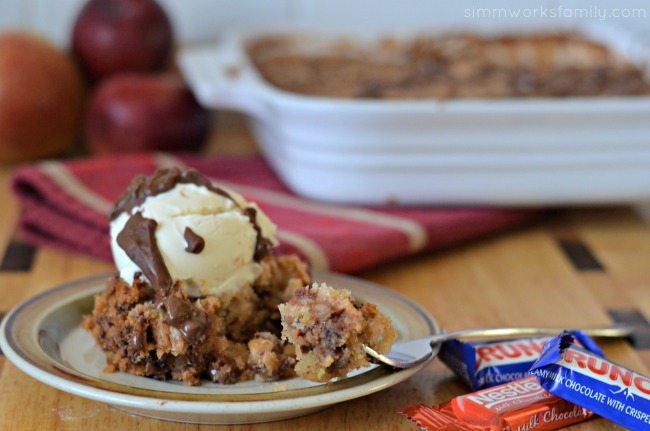 Love what you read? Check out these great posts!

Pin this article for later!
Click the Pin button on the image below to save for later.