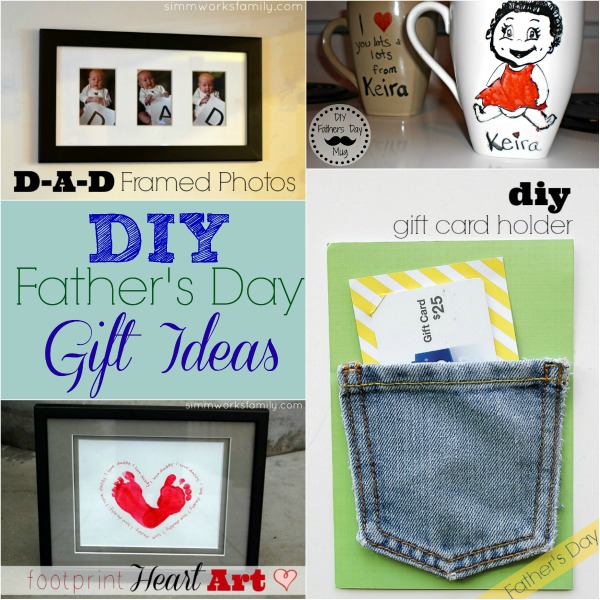 Every Father's Day I sit and wrack my brain with what I think would be the perfect gift to give my husband. Would he love his favorite TV series on DVD? Does he want to go somewhere and make a day out of it? Or does he love the cute, homemade gifts I have the kids make him every year?
So I decided I'd come up with a plan this year. Each child gets to pick out something to give him from either the store or online (I can still direct them to things he's interested in or has asked for) and then we'll make something for him.
And of course I turn to the internets for great ideas on what to do for Dad. So if you're looking for great gifts the kids can make Dad for Father's Day, look no further.
Check out these DIY Father's Day gift ideas and find something for every age child!