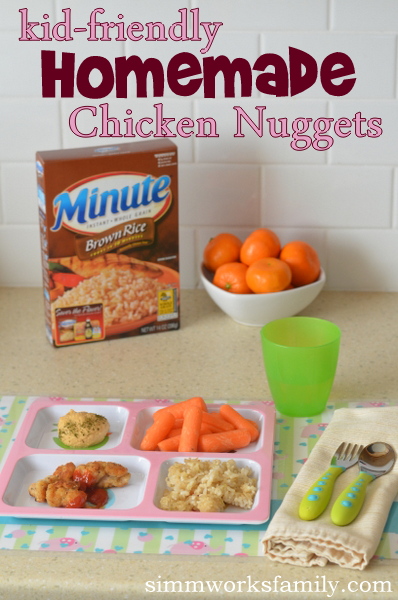 Dinner can sometimes be quite the chore for our family. Not only do we have children with limited palates right now, we also seem to forget to plan ahead lately and end up scrounging around the cupboards and fridge for a quick, healthy meal everyone will love.
Luckily I have a few tricks up my sleeve recipes to fall back on that are also kid-friendly. These homemade chicken nuggets are not only tasty but healthy as well. They're pan fried in a little bit of olive oil and served with delicious brown rice and steamed veggies.
What kid could resist a chicken nugget?