Finding ways to show your dog affection should be easy. I'm serving my dog The Nutro™ Company as part of a sponsored series with Socialstars. And to appease his wishes. Because, you know, he's a little demanding. I kid… #HonestToDog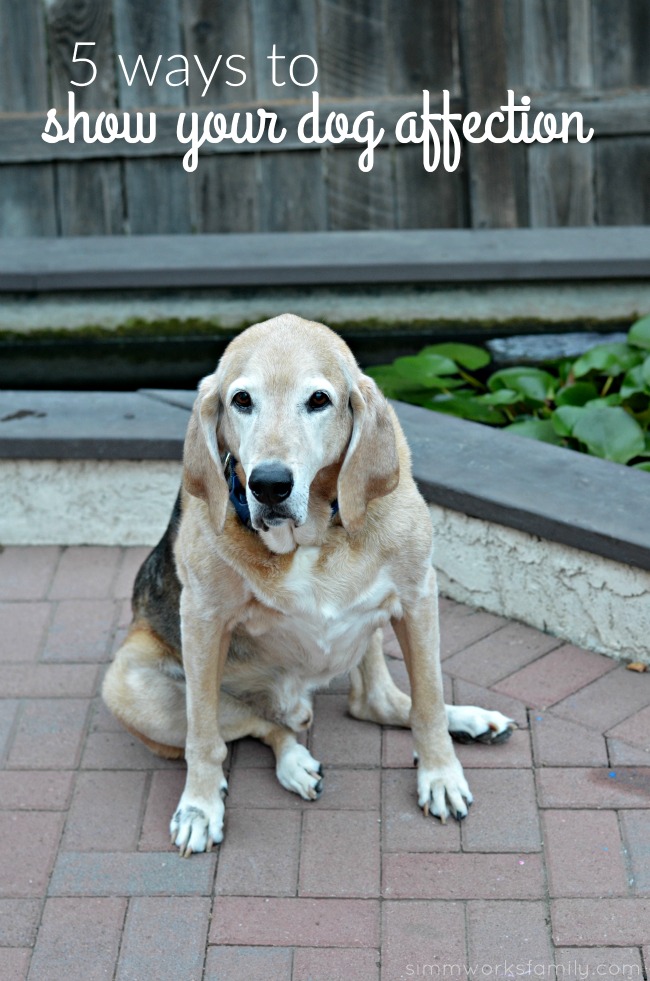 This old boy. He's getting slower. He's not as active. And he's more interested in naps these days then long walks. But that doesn't mean we stop showing him affection. Dogs are easy. Feed them, water them, clean up after them, and most importantly, love them. I've grown up with dogs for the majority of my life and through each relationship I've built with my pets, the relationship I have with my dogs has come to be the strongest.
Perhaps it's their undying affection. The fact that no matter what, as soon as I open the door from a long day out they're there wagging their tail (some wagging their whole body!) and ready to shower me with love. And that would make anyone feel good.
But I have to be honest. Sometimes I walk through the door and am trying to rush in to get dinner started, or put away groceries. And this old boy is standing in my way waiting for his love. Waiting for a simple pet on the head and some acknowledgement. And instead I rush past wondering why he has to always be in my way. But as soon as I get to where I was headed I realize what I did and am immediately filled with guilt. He just needed a pet. Just needed some love. So I'm going back to basics and re-teaching my family how to show Scout the affection he deserves.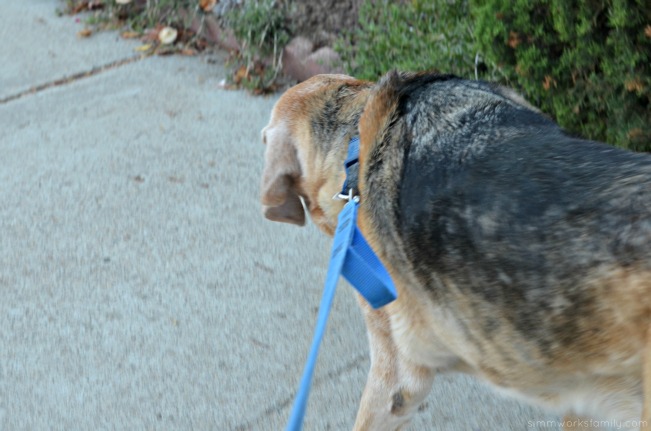 The kids don't need much re-teaching. The baby is obsessed with him and even says some form of "dog" when reaching out to him (something along the lines of daga at the moment). And the big kids love to walk him and give him treats.
He doesn't "play" much anymore but when he does, it's when the kids rile up the chickens and get him excited too. Or when we take him to the beach and he can frolic in the waves. They tire him out. We don't go often enough anymore because sometimes the walk from the car to the water is exhausting for him. I'm considering getting a beach wagon. You know, for the dog.
But there are still a few things that he absolutely loves. And that's what I'm going to try and focus on.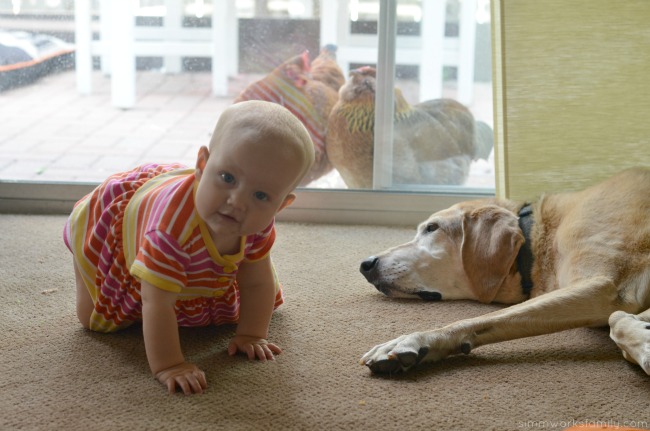 5 Ways To Show Your Dog Affection
Stay Active – whether it's walks, runs, or simply heading off to a dog park or beach, dogs are active pets and require exercise. This is an added bonus for us humans because it forces us to get up and go. And just because my dog is slower with old age, he can still enjoy a bit of swimming in the ocean.
Praise and Reward – now reward doesn't necessarily mean treat, it can also equal a fun ball, or a chew toy. And even a nice, long scratch or massage. Basically when your dog is behaving, shower them with love to reward them for their good behavior.
Fun Activities – I don't know about you but I like to bring my dog out and about. So we try and include him in the fun activities we do as a family. Whether it's walking around a street fair, taking a hike, or a leasurely walk with the family to Dairy Queen around the corner, he comes with.
Snuggle – I don't know about your pooch, but the one thing mine LOVES is a good snuggle. He's 85lbs and pretty lanky but he *thinks* he's a small lap dog and will always jump at the chance to climb into my lap. Giving him a few snuggles every now and again changes his whole demeanor.
Acknowledge – I know this is a given but as I mentioned before, it can be something that escapes my mind. So I am making a conscious effort to acknowledge my dog each and every time I walk into the door. He waits for me patiently and is excited by my presence, so why shouldn't I reciprocate?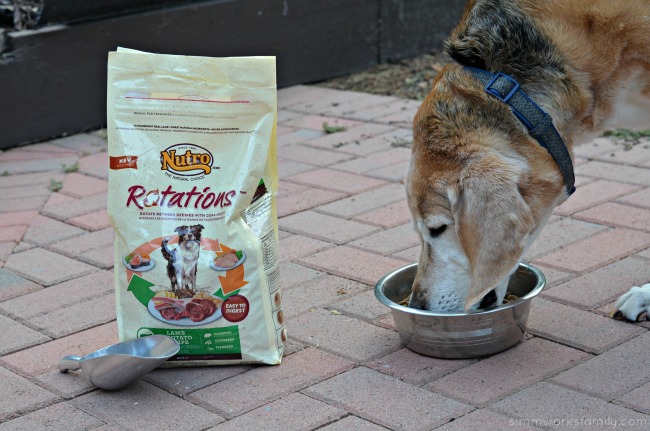 With all of the praise and love I show my dog, I know the most important thing is to make sure he's healthy. And that means feeding him a nutritious diet. Luckily I have NUTRO™ Rotations™ dog food to take care of his dietary needs. Not only do we have a great dog food to offer him, but we can offer him variety through the NUTRO™ Rotations™ line of foods. We can even feed him a similar meal to our own! And when it comes to travel, we can bring it along and not have to worry about running out and having to offer another variety when on the road.
Only NUTRO™ Rotations™ offers a solution to feeding variety with digestive stability. That means when you switch up from the Lamb and Potato recipe to the Chicken and Brown Rice recipe you don't have to worry about slowly introducing the new recipe. NUTRO™ Rotations™ dog food, an exciting new way to add some variety to your dog's diet, lets you confidently switch from one recipe to another with no transition between bags – it's that easy. And I like easy! 
How do you show affection to your pooch?
For more ideas on how to feed your pooch well, visit The Nutro Company on Facebook or follow them on Twitter.
®/™Trademarks of © The Nutro Company 2015