I created my healthy #Outshine Funny Face Frozen Fruit Bars as part of a sponsored post for Socialstars by Crowdtap.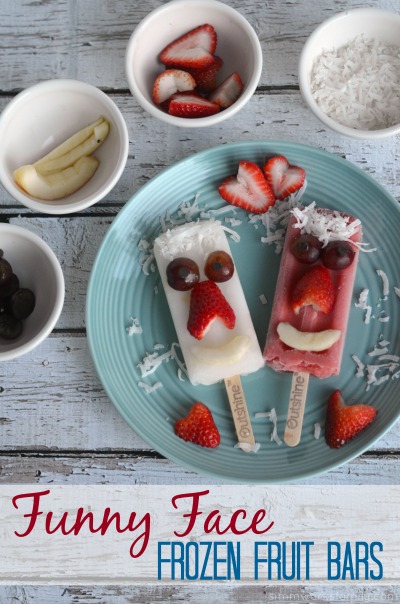 You know that time in the day that you just start craving something sweet or salty? Because I know it isn't just me! There's some time either right after nap time and before my husband gets home or after the kids are in bed that I just crave something bad.
And since I'm on Weight Watchers and trying to watch the mindless snacking, I've been trying to find alternatives for my old go-to's as well as healthy snacks that the kids can enjoy with me as well. So when I found these deliciously tasty looking frozen fruit bars on my most recent grocery trip I knew I had to try them.
60-70 calories each and no fat?! Sign me up! Plus I knew the perfect way to make these bars the ultimate after school snack for the kids. Put funny faces on them! What kid could resist awesome funny face frozen fruit bars? Not mine. [Read more…]