The Super Bowl is this weekend and many love to celebrate with their favorite drinks. Obviously these includes an adult beverage (so if you're under 21 you need to stop reading now) and usually that beverage is a nice cold beer. But this year I'm shaking things up with a Mexican theme and celebrating in style with this Skinny Margarita.
In an effort to bring lighter fare to the menu for our Super Bowl shindig and to cater to my Weight Watchers lifestyle, we've whipped up some delicious skinny margaritas that are sure to be a crowd-pleaser. Especially when paired with the street tacos I have planned.
With a simple ingredient list, easy directions, and a great taste, this is the perfect recipe to replace your cold one this Sunday.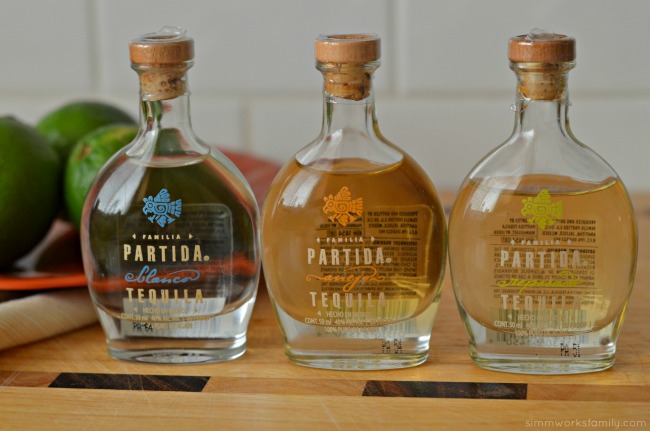 From the gorgeous, sleek bottles, to the smooth taste, Partida Tequila is a delicious addition to any football party.
Now I'm no tequila connoisseur but living in San Diego I've had a shot or two south of the border and I have to say that Partida tequila is something that would be kept in my cupboards.
And now that I have this delicious, calorie friendly alternative to my favorite margarita, I may be seeing more of Partida in the near future. Responsibly, of course.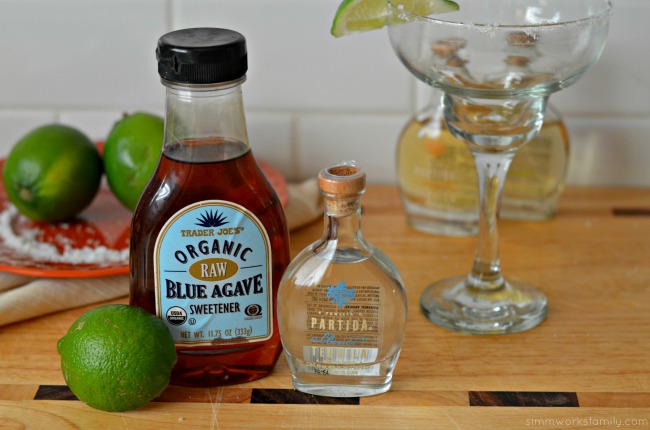 The Skinny Margarita recipe starts with 5 simple ingredients: tequila, Agave, lime, water, and salt.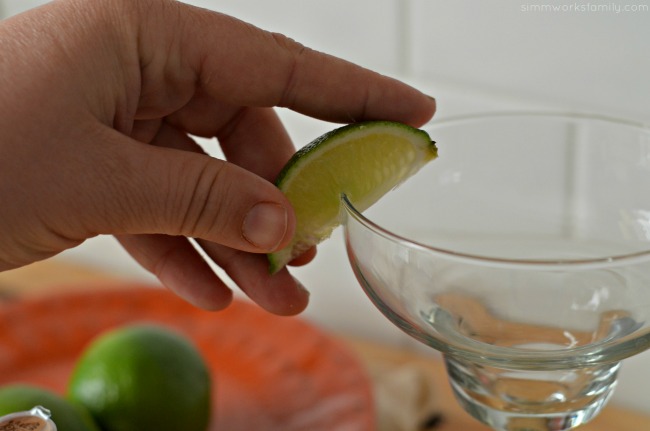 If you like your margarita with salt, grab a slice of lime and rub it around the rim of your glass.
Then turn the cup over, rim down, into a plate of sea salt to coat the rim of the glass.
Now it's time to make your skinny margarita!
Partida Skinny Margarita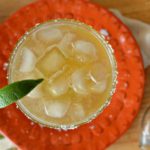 This margarita is a perfect way to relax and enjoy the festivities without going over on your Weight Watcher points. Only 3pp+ for one margarita!
1 ½ oz Partida Blanco Tequila
1 oz Fresh squeezed lime juice
¾ oz Agave Nectar
lime slice (for garnish)
sea salt
¾ oz Water
Take lime slice for garnish and run it along the edge of the Margarita glass. Then flip the glass over and dip rim into salt leaving a light layer of salt around the rim of the glass.
Add all ingredients into a shaker with ice and shake to combine. Strain over fresh ice into a Margarita glass or Old-Fashioned glass.
Taste for balance and adjust if necessary.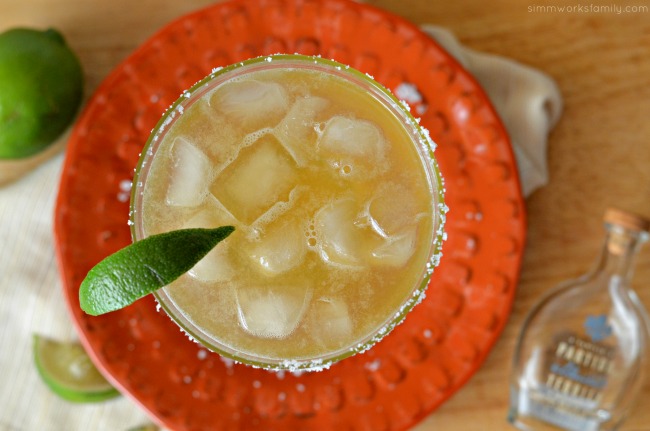 How do you enjoy your tequila?