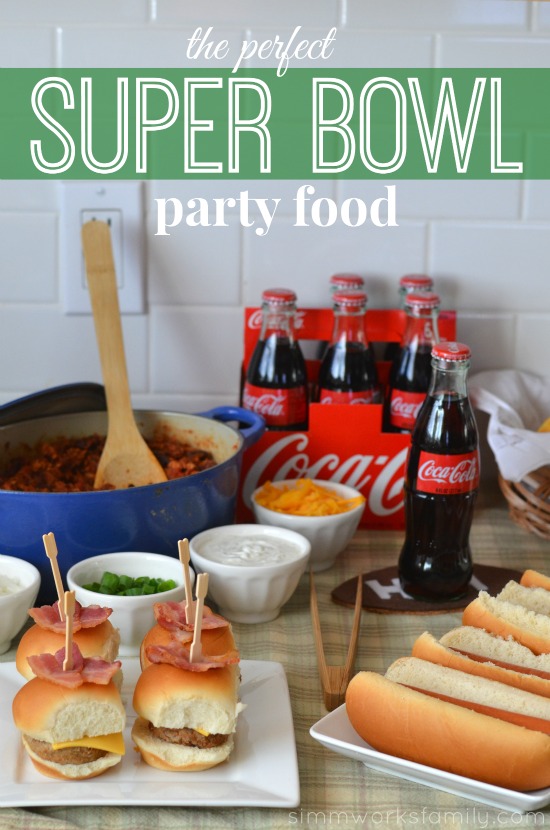 While I might not know much about the NFL teams most likely to make it to the super bowl, I can tell you what super bowl party food I'll be serving at our house on Super Bowl Sunday.
I find that there are 5 elements to a great Super Bowl: the teams, the commercials, the food, the halftime show, and the actual game. Now most of us like a few aspects while others prefer the whole package.
Me? I'm more interested in the food and the commercials! So I put together some suggestions for creating the ultimate super bowl party food spread.

How to Create the Ultimate Super Bowl Party Food Spread
1. Make-Your-Own Food Bar
One thing that is always super popular at our get togethers are the make-your-own food bars we create. From chili bars (seen above made with Wolf chili), to mashed potatoes, to make your own pizzas, letting your guests choose what toppings and add ins they put on their food is very appealing.
Plus it's easier to set up and make! Simply choose a base and then add the toppings or add ins on the side in small dishes. This also works very well for desserts too! Make your own ice cream sundaes or floats like we did here at my root beer float party.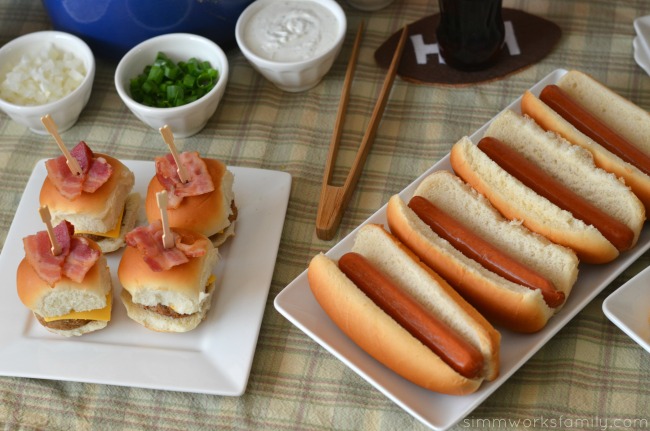 2. Classic Football Barbecue
Stick with classics like hamburgers and Hebrew National hot dogs. You can spruce them up by adding some bacon or including them in the chili bar so guests can load their choice up with chili and toppings.
This will take up less time for you because the burgers and dogs can be made ahead and guests can assemble their own.
If you are looking for a more challenging main course for your party, consider going all out with these delicious baby back ribs with homemade barbecue sauce.
3. Appetizers
Ahh… appetizers. My absolute favorite part of any party. Now appetizers can be your main focus, or you can simply add a few easy platters to your spread.
I've used a delicious artichoke and spinach dip for my appetizer here. Hot dips are always a huge hit and this one is a crowd pleaser. You can also try this delicious hot white pepperoni dip at your party.
If you're trying to keep things easy consider picking up a few easy fixes like Alexia waffle fries or H.K. Anderson™ pretzels. And a veggie tray is always a nice addition even though my husband thinks otherwise.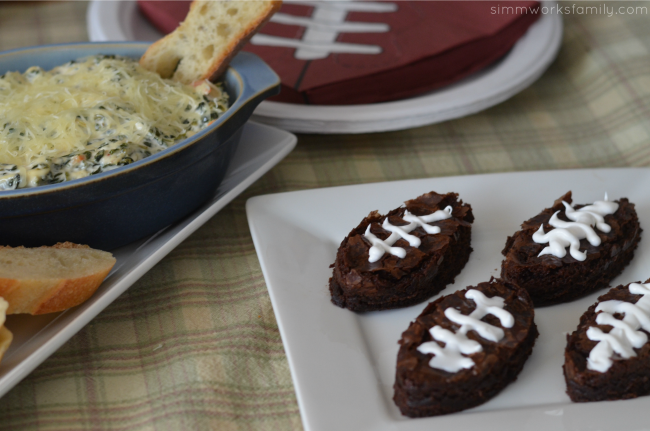 4. Desserts
Desserts can be fun for events like these. I made these cute football brownies from a favorite recipe of mine but you can easily get away with a boxed package! And I let the kids help add the football strings to the tops with icing.
Other great ideas for desserts are Snack Pack pudding treats or an ice cream sundae bar. You could also consider making football shaped cereal treat bars out of your favorite chocolate cereal.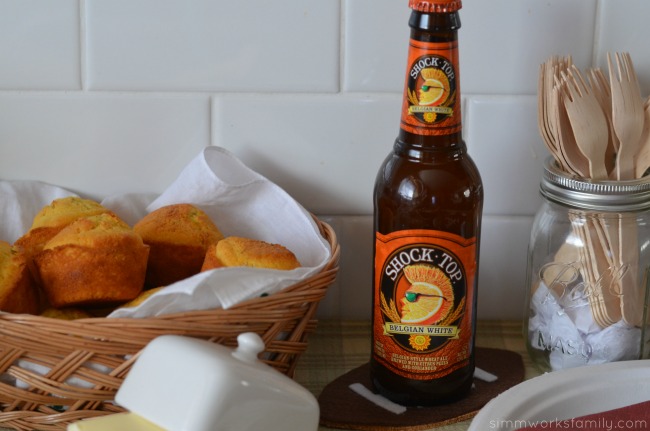 5. Drinks
The one thing I make sure to have plenty of come game day are beverages. From my favorite varieties of Shock Top (love their Honeycrisp Apple Wheat!) to the classic Coca-Cola, it's always fun to drink from bottles at the game.
Water and iced tea are also a great go-to. Keep a pitcher out with the drinks and another in the fridge so you can switch them out quickly when one is empty.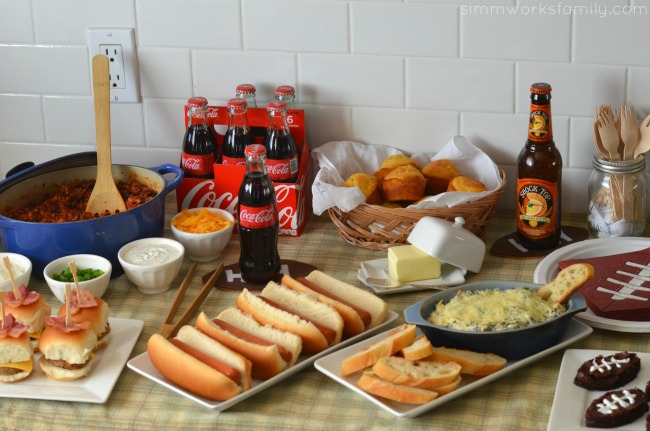 What's your favorite super bowl party food?