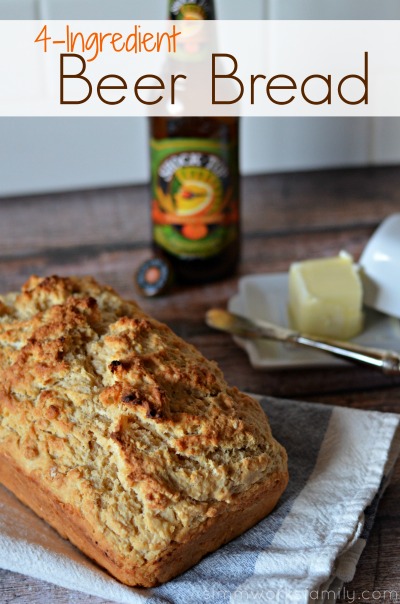 When my daughter came up to me last week and asked for a peanut butter sandwich – and we were out of bread – I had to get a bit creative. And that's where this 4 Ingredient Beer Bread came from.
I'm amazed at how simple it is to make bread with 4 ingredients. But it's totally doable. And this bread? Yeah… it's good.
You can find the full recipe featured on Someday I'll Learn today!