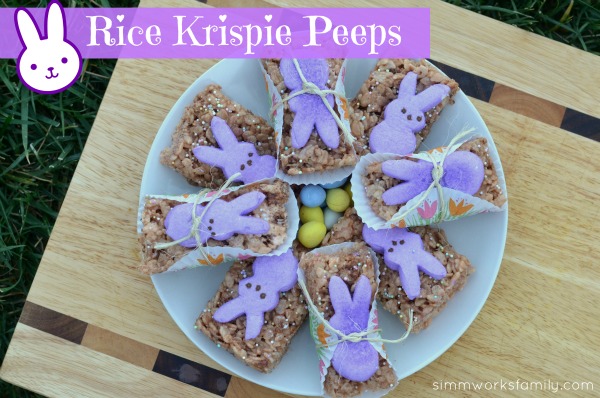 Easter is right around the corner. And in our house that means one thing… Peeps are here!
I remember getting Peeps chicks in my Easter basket every year as a child. And when I had kids I wasn't quite sure if I should continue the tradition. For the past 3 years I simply gave my son a chocolate Sees bunny instead. But this year I think he's ready to graduate to Peeps.
But Peeps aren't just for the Easter basket! They're also very fun to get creative with. And this weekend we made Peeps Rice Krispie Treats also known as Rice Krispie Peeps. And yes, they're super good!