This post featuring Easy Entertaining with Pepperidge Farm Puff Pastry Appetizers is written by me on behalf of the Pepperidge Farm Puff Pastry.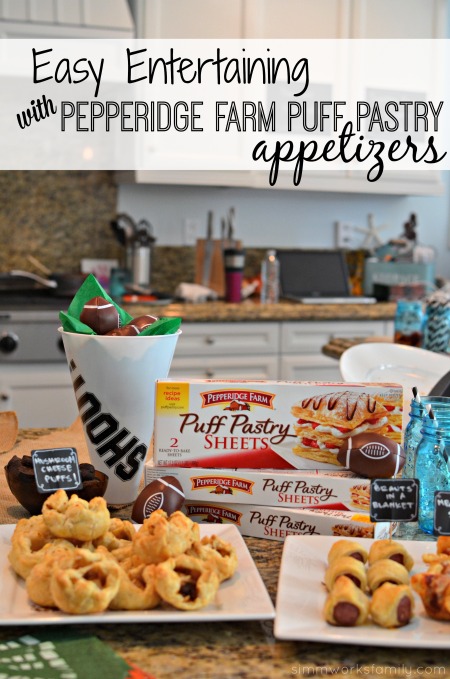 I love appetizers. They're small, bite-sized, and packed with flavor. So when appetizers become easy enough  to throw together with 2-5 ingredients you know I'm interested!
Last week I was invited to attend a delicious party featuring Pepperidge Farm puff pastry and a handful of recipes. While I mingled with social media friends I was able to try a nibble of just about everything. And this pregnant mama was very grateful for the small bites.
If you're planning a homegating party or heading to the next game for some tailgating fun, then you'll love these quick and easy recipes you can whip up in no time.  [Read more…]