Looking for some fun STEM crafts for your school-aged child? Why not make these fun pool noodle boats and challenge your child to find a design that will float and race! This post contains affiliate links. By clicking on the link, I will receive a small amount of money back if you purchase anything.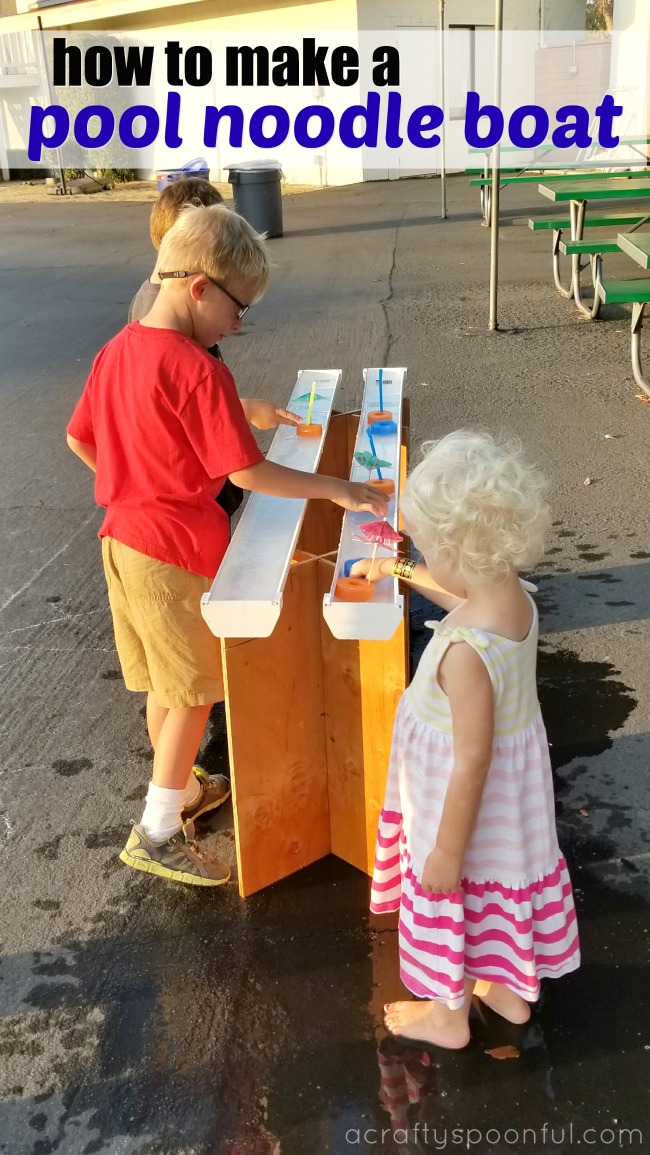 This summer we spent a lot of time outdoors. Whether we were playing, exploring on our own, or making updates around the yard at the house, it just made sense to stay outside as much as possible. And with that, we also wanted to spend time with friends so we made sure we didn't miss the movie night hosted at our kids school.
In celebration of the great weather and being outside, we put together a cute pool noodle boat station where kids could come up and design their own boats and race them against their friends. It was a great activity to share before the movie started and kept the kids active as it became dark.
What we loved was how easy it was for the kids to "get" it and start to create their own designs with little to no help from us. And I loved seeing all of their final designs once they were done decorating them. If you're looking for a great outdoor STEM activity for the kids to try, grab some pool noodles, straws, and parchment paper and make a pool noodle boat to race!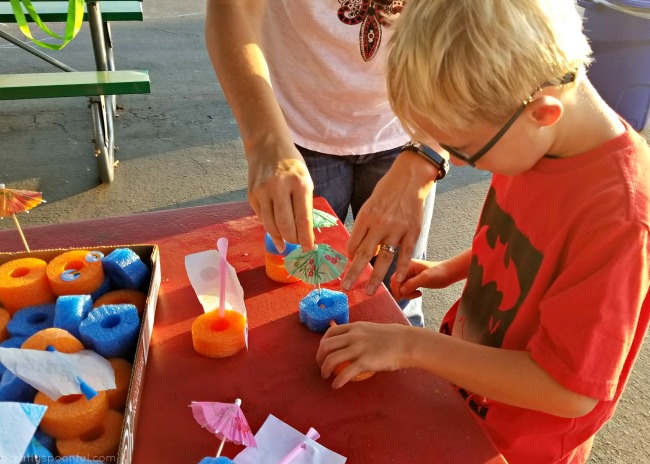 How to Make a Pool Noodle Boat
What you'll need:
pool noodles (we preferred having 2 colors/shapes)
parchment paper
stickers/markers/crayons to decorate
Rain gutter with end caps
What you do:
Cut the pool noodles into 1″-1.5″ rounds. Place in a shallow container.
Taking the parchment paper, cut out sails in trapezoid shape. Punch a hole on the top and bottom that fits a straw. Place sails in container with cut pool noodles.
Place straws in a cup with drink umbrellas and set next to cut pool noodles and sails.
Let kids put together their boats using their own designs and then have them decorate them to make them unique.
Fill rain gutter (with end caps secure) with water and let the kids race their boats. Try using extra straws to blog into the sails unless you already have a natural wind going.
Did the boats float? Did they sink? Did they move down the rain gutter with ease?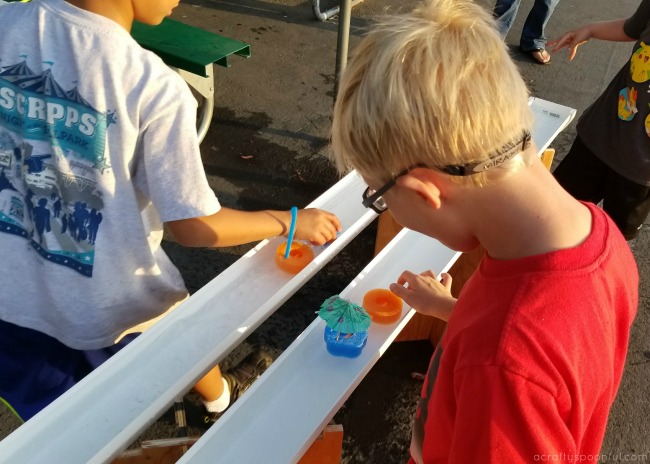 Pirates of the Carribean: Dead Men Tell No Tales on BluRay
Did you know that Pirates of the Carribean: Dead Men Tell No Tale is coming out on n 4K Ultra HD™/Blu-ray™ Combo Pack, DVD and On-Demand tomorrow? YUP!! This activity would be a fun way to celebrate this new release. Just set up a movie night with your family or invite friends over for some fun, grab a copy of Pirates of the Carribean, set up an outdoor movie night and enjoy a fun time outdoors!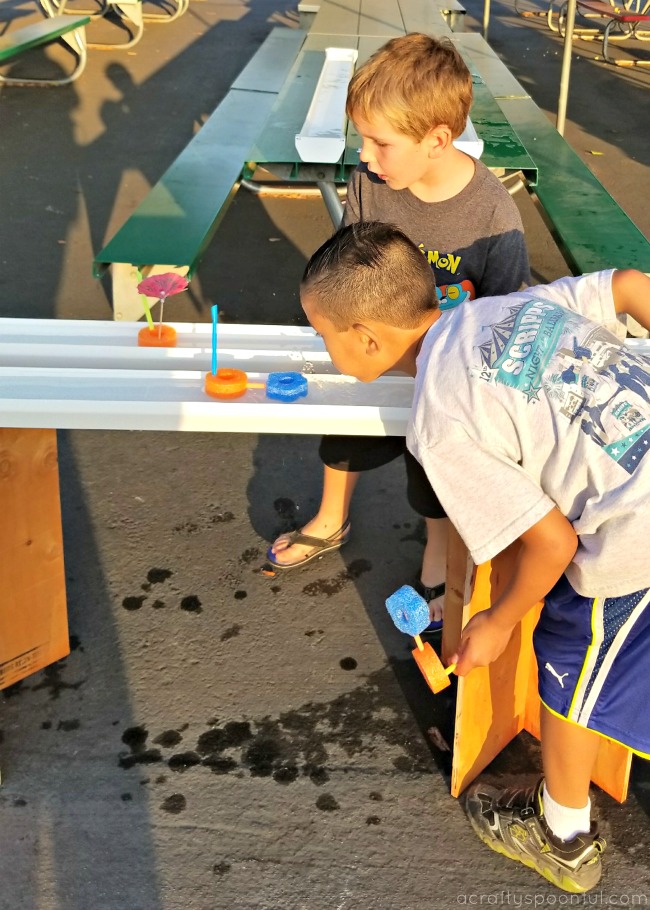 What's your favorite outdoor STEM activities for kids?
Like this post? Read more!
Pin this article for later!
Click the Pin button on the image below to save for later.