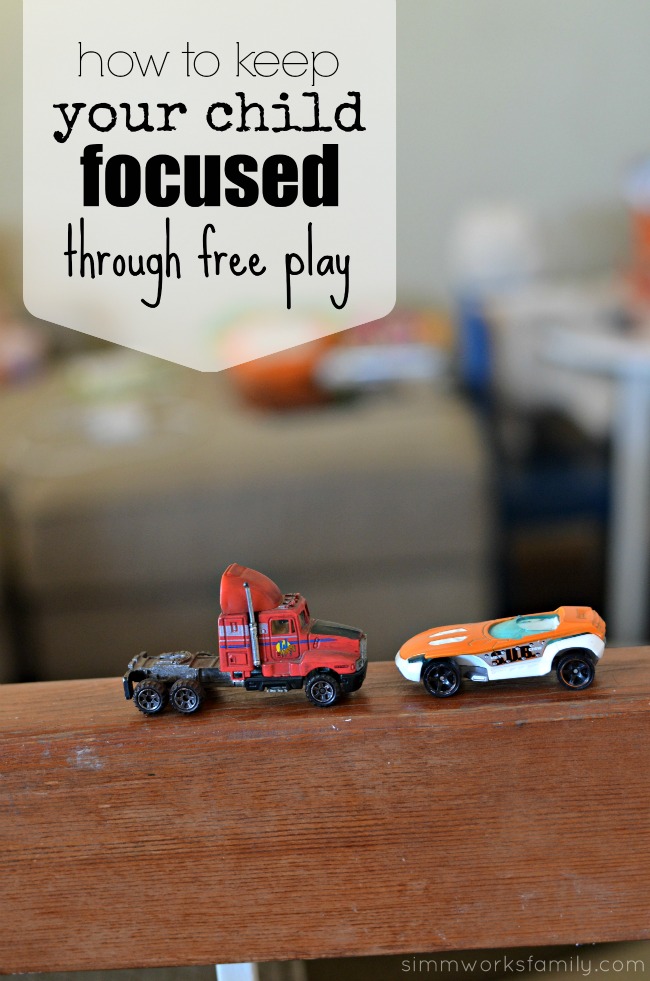 Over the past few years I've watched my children engage in free play just about every day. And I see their minds working and the wheels spinning. I love seeing them play and seeing how different each of them are when they play. From a son who talks and acts out scenes from his imagination out loud, to a daughter who quietly plays until other kids join in.
When you send your child off to "play" you are probably not aware of what you're doing for their minds. A child who is involved in free play is building their brain power tremendously. Free play is more essential to a child than any adult could ever know. You can actually keep your child focused on learning through free play.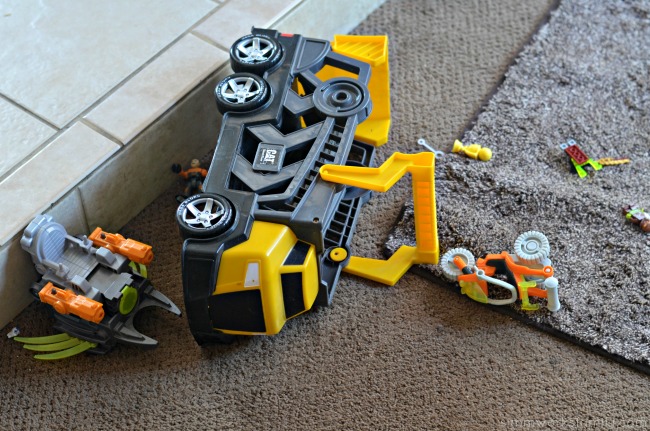 Here are five ways to keep your child focus through "free play."
How To Keep Your Child Focused Through Free Play
#1. Dress Up
Reading is one way to keep your child focused and to help them develop their imagination. However, dress up is one way you can keep a child focused through free play and also feed their imagination. Children love to dress up like princesses, super heroes, and so on. You can get involved by helping your child create a living room fort or an outside bunker. You may think you're only getting your child to stay busy for a little while, but you're actually helping them learn and focus!
#2. Puzzles & Music
Not everyone sees music and puzzles as a "play" activity, but it can do so much for your child's mind. The great thing about puzzles is that a child can start putting these together at a young age. Playing music can also help a child stay focused and can also help build their brain power. Puzzles and music playing gives their brain a break from electronics and let's them center in on just "playing."
#3.Heading to the Park
Your kids probably get incredibly excited to go to the park and they should. Running, jumping, and playing are all ways to help keep your child focused through free play. If you don't have a park nearby, consider creating an obstacle course in your backyard. Your child's body needs this time to release stress, get exercise, and just be a kid (not to mention heading to the park also helps your child F-O-C-U-S).
#4. Make Believe
Did you know playing make believe is an excellent way to keep your child focused through free play? Make believe is awesome because your child can pretend to be or do anything they want. There are no rules when it comes to make believe either. A child can stay focused through playing make believe because their brains are processing, dreaming, and imagining. Make believe is something a child should be allowed because but they're learning so much in the process.
#5. Play Dates
You may not understand the true value a play date has on your child. When playing with other children, they are accelerating physically, emotionally, and socially. Let your child have a say in whom and what they play with. Children can gain confidence and learn how to focus on one activity at a time through the free play at play dates.
All of the aforementioned activities can help your child learn how to focus. Free play is something natural your child can do without a terrible amount of initiation. If your child struggles to focus on anything, try out some of these activities.
Do you see your children growing and learning through free play?