This DIY nebula in a jar necklace tutorial is a fun and easy way to get your daughter involved in STEM based crafts.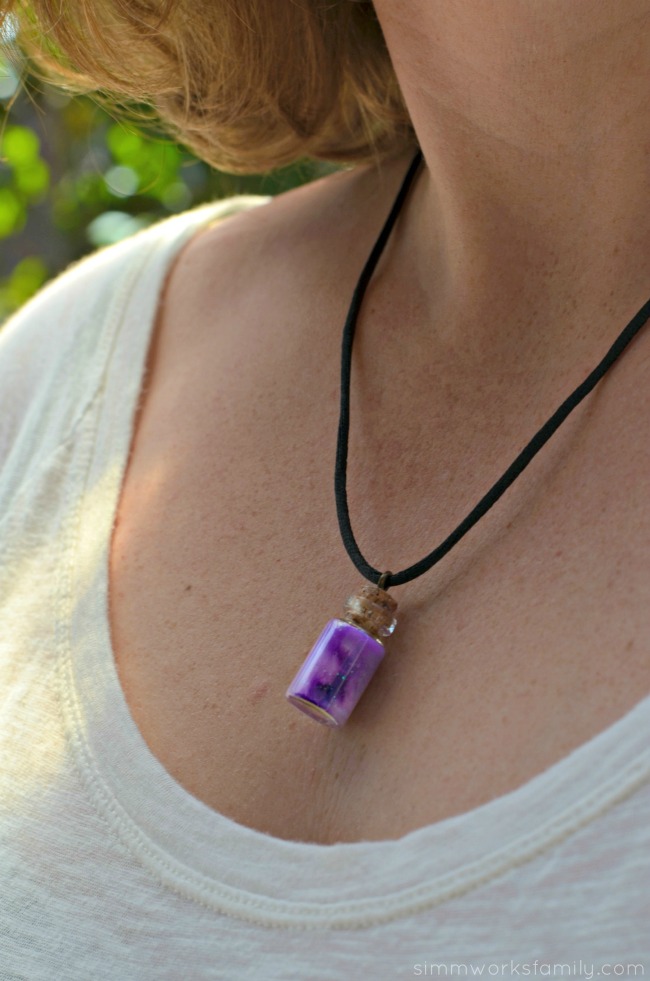 We're pretty big on STEM learning here. With a passion for sharing the love of science, technology, engineering, and math with our kids, we're always trying to figure out how to incorporate STEM activities in our daily lives.
This craft was great for STEM learning because it opened up the doors of communication with my kids about space, stars, and constellations. Not only did we talk about where stars came from (nebulas – which lead to a whole other conversation about the birds and the bees) but we waited until dark to count the stars and find constellations. We also talked about the full moon and moon cycles since we just had a full moon. Let's make some nebula in a jar necklaces!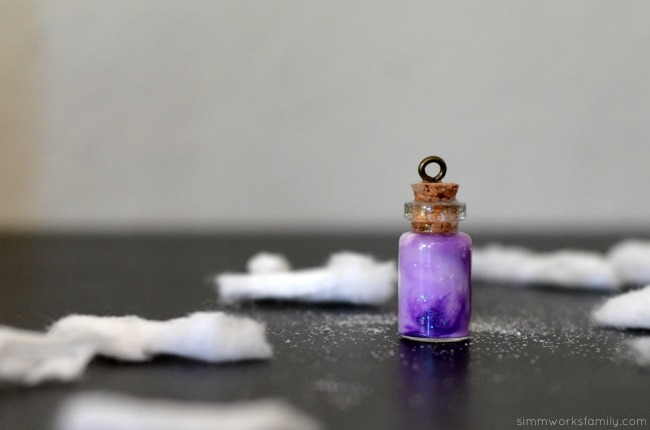 DIY Nebula in a Jar Necklace
What you'll need: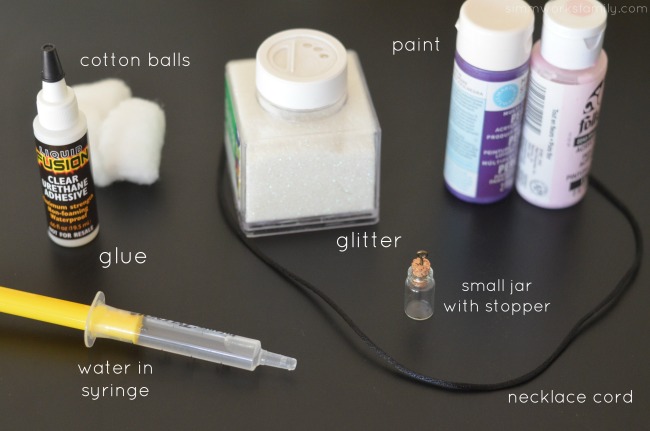 What you do:
1. Cut cotton balls into small strips and set aside.
2. Add water to the jar, about 1/3 of the way up.
3. Using the small stick, add a few drops of one color paint to the jar then add some cotton ball pieces to fill up 1/2 of the jar.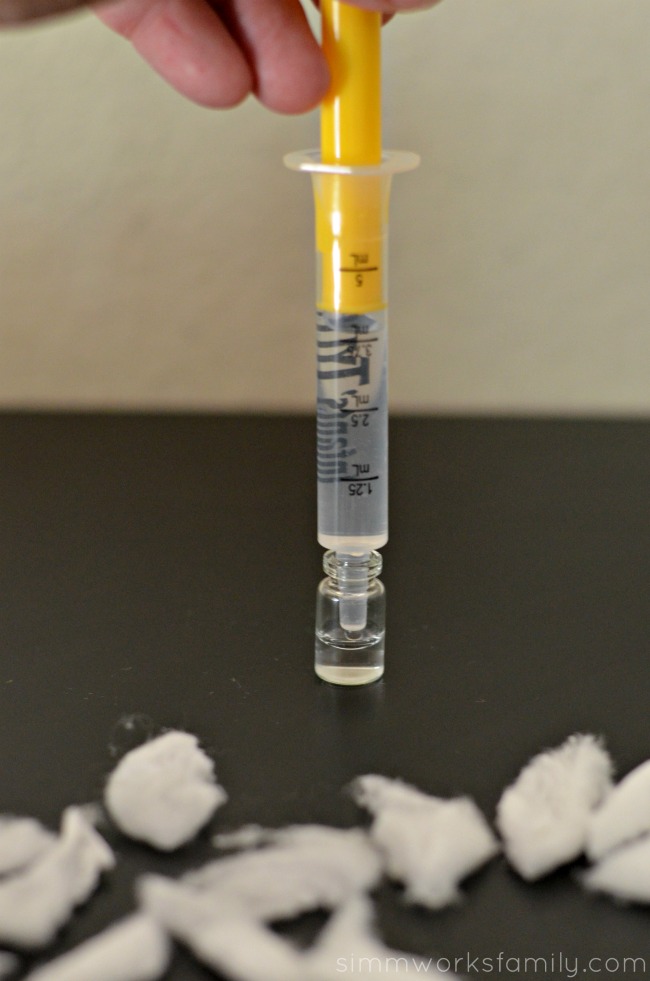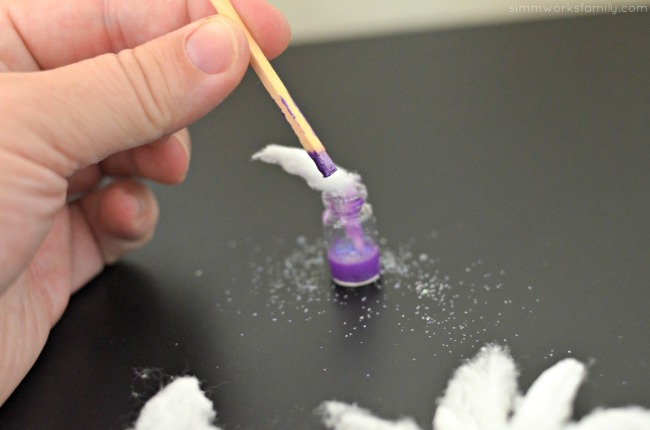 4. Sprinkle some glitter into the jar.
5. Add a few drops of the contrasting color paint and some more cotton.
6. Fill with water but not to the top. Leave room for the stopper.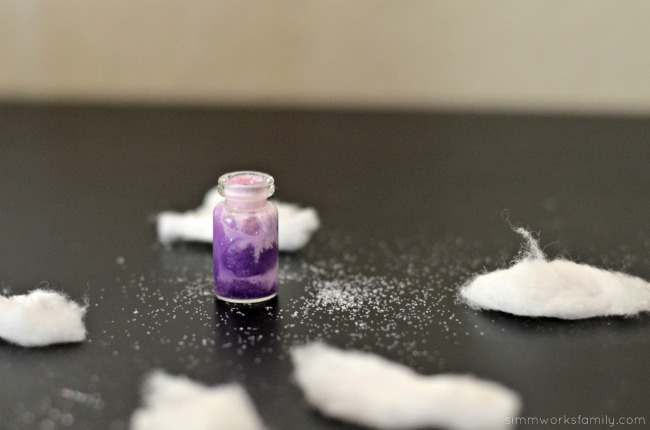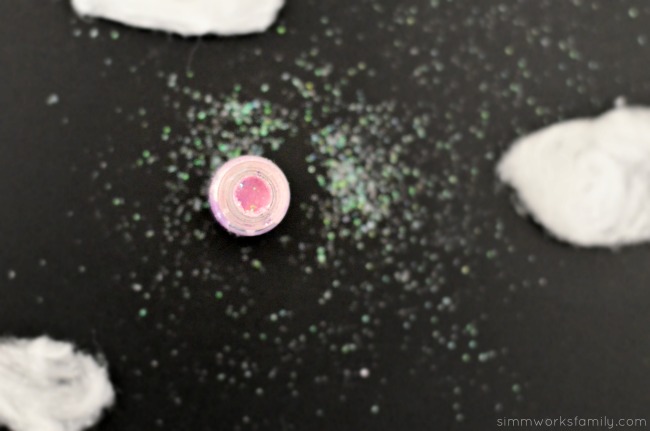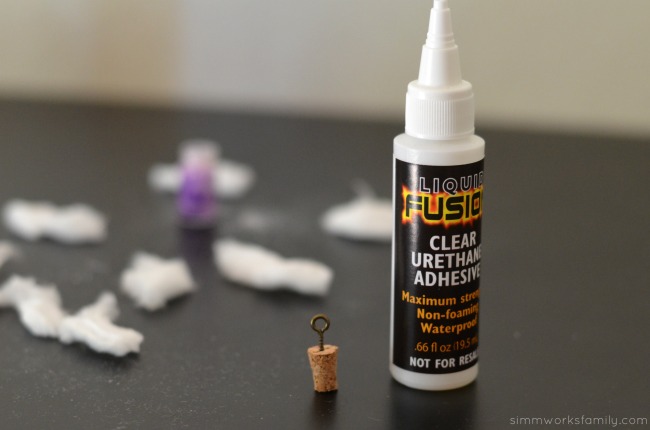 7. Grab the glue and the stopper with eyelet. Add a dab of glue to the eyelet and screw into stopper.
8. Add glue to stopper making sure to cover all around the bottom 1/2 of the stopper that will be touching the jar when inserted in.
9. Place the stopper in the jar and let dry for 24 hours.
10. Add jar to necklace cord and put on!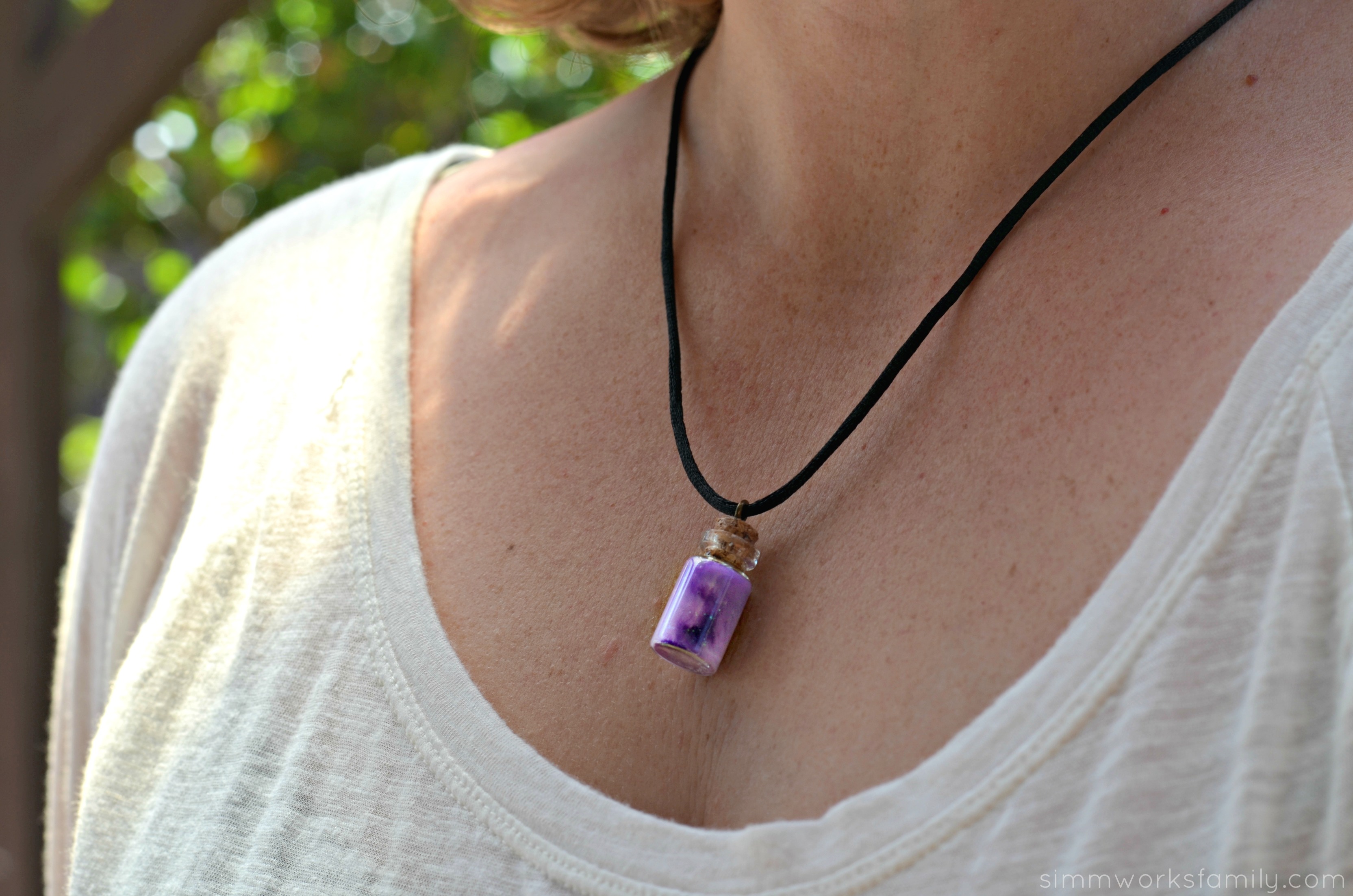 How do you promote STEM learning with your daughter?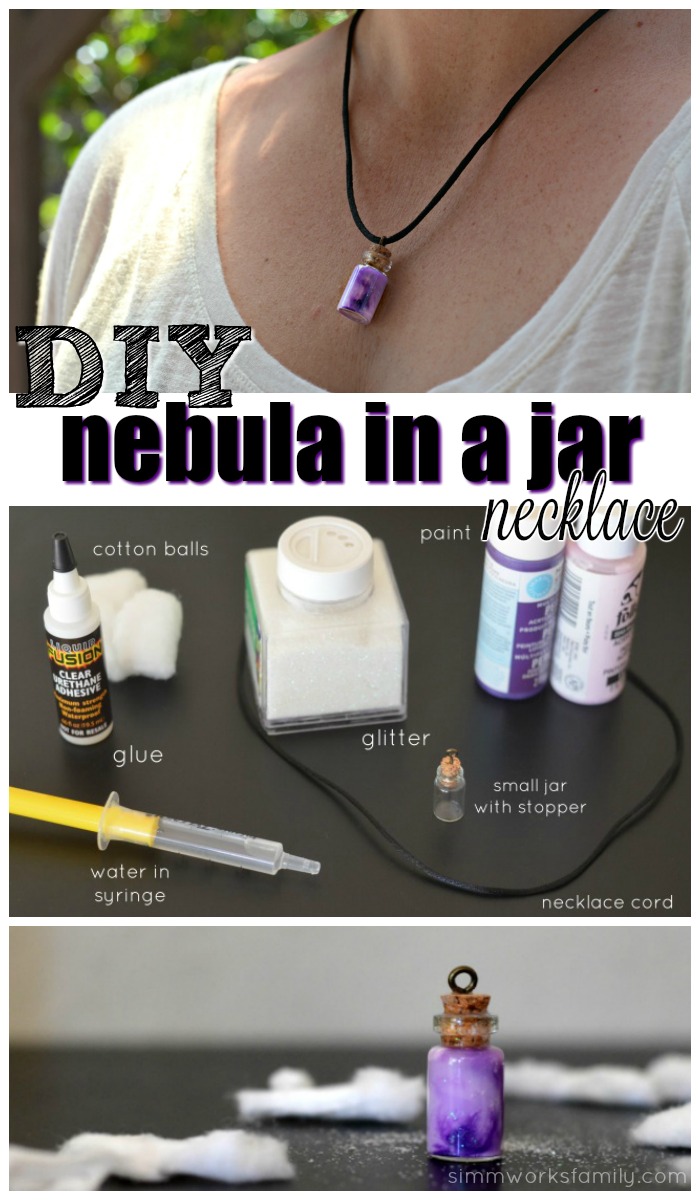 Interested in more science-based crafts and activities? Check out these fun projects:
For School Agers: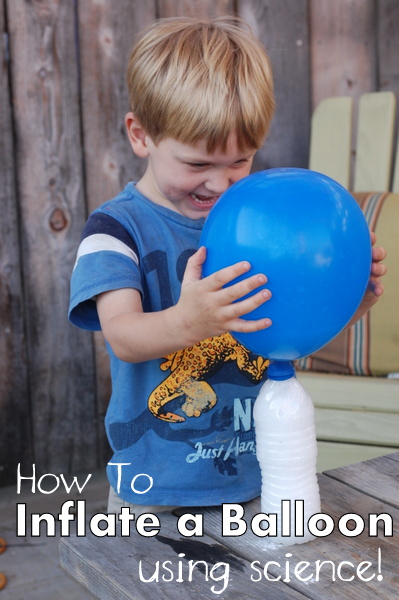 How To Inflate A Balloon Using Science
For Older Kids: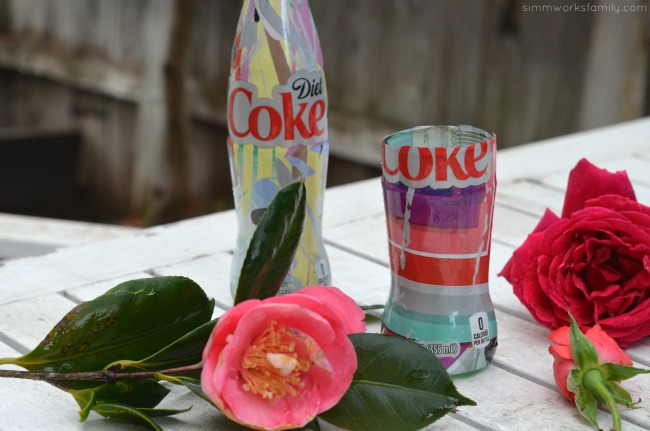 How To Make A Vase Out Of A Glass Bottle
This article first appeared on A Crafty Spoonful on July 22nd, 2016.