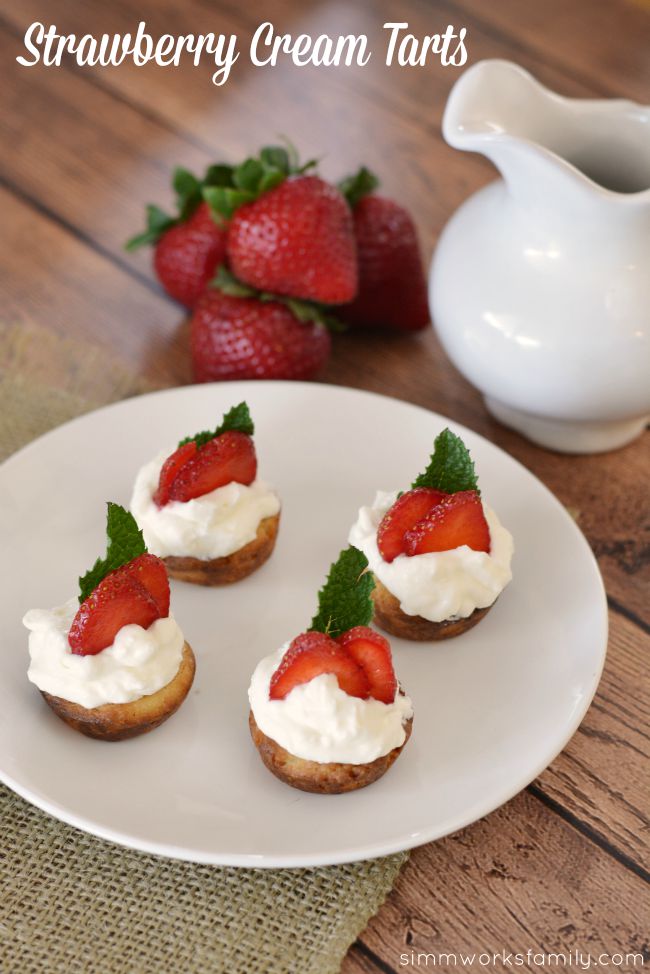 I almost want to cry. Its nearing the end of another strawberry season and those sweet, juicy, red bits of amazingness are starting to become scarce again. But I couldn't just give up on my beloved strawberries. I had to celebrate our last delicious bit by making these strawberry cream tarts.
Like the lemon blueberry tarts we made a few weeks back, they start off with a basic tart dough recipe that can be baked up in advance. That makes these an awesome party favorite.
If you are having friends and/or family over, whip up a batch of these and watch them disappear just as quickly as you add them to the serving tray.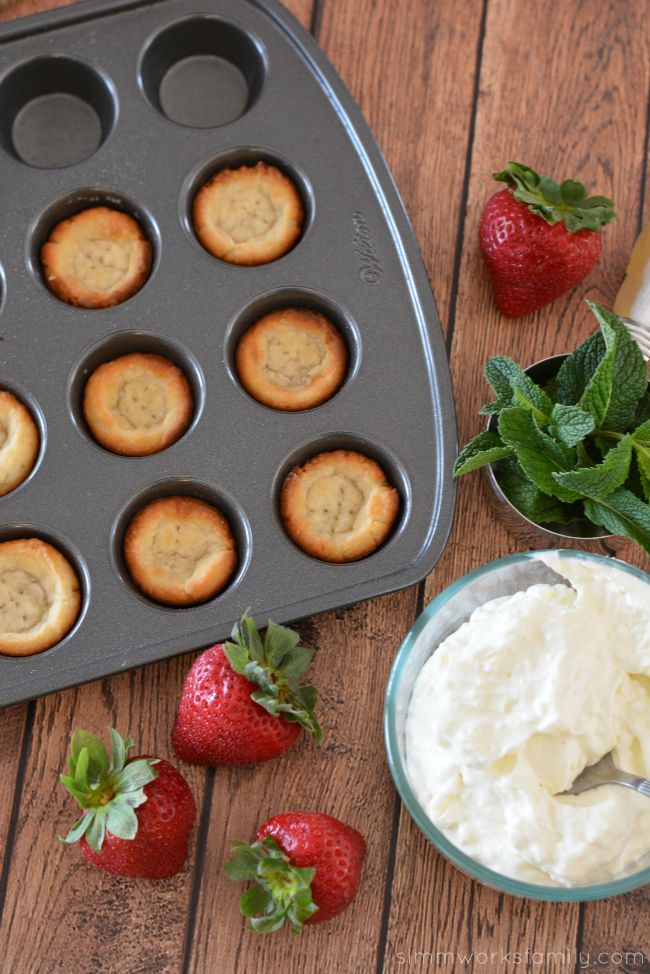 Strawberry Cream Tarts
Strawberry Filling
8 ounces heavy whipping cream
3 tablespoons powdered sugar
4 ounces cream cheese, softened
fresh strawberries, washed and sliced
mint, if desired for garnish
In a large mixing bow, beat cream cheese and sugar. Add whipping cream and beat until stiff. You can add more sugar, a tablespoon at a time to sweeten to your taste.
Spoon filling onto prepared tarts and top with sliced berries and mint garnish. Serve immediately.
Makes 24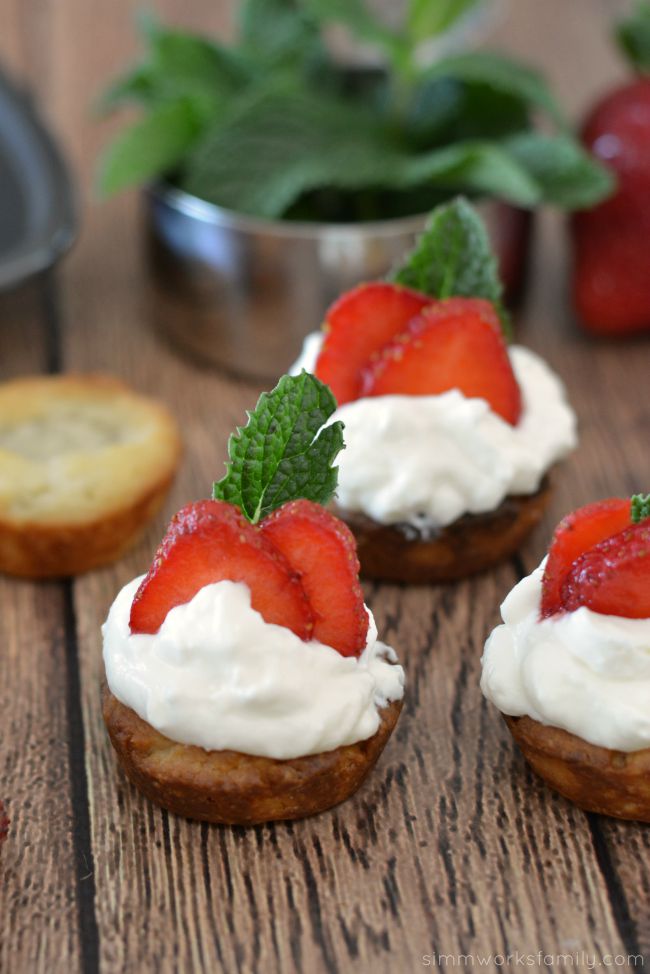 What's your favorite tart filling?