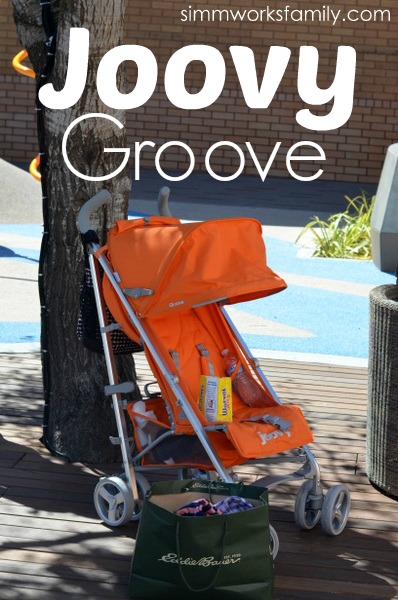 This summer our family is on the move. From big family vacations, to trips to the beach, to days at the fair, we have a lot on our summer bucket list. Since retiring our double stroller for the past few months we were not looking forward to getting it back out for the events we have coming up.
So we decided to research and find a great lightweight umbrella stroller that the kids could take turns using when we go out on our adventures. When the Joovy Groove arrived at our door for review we knew that we had found "the one" for our summer traveling needs.
Not only did our Groove come in a snazzy Orangie tangerine color perfect for summertime, it also had all of the features we needed in a lightweight umbrella stroller: large shade cover, large basket for storage, drink holder for the kids. Plus this stroller folds up compactly and has plenty of other great features to talk about!