This secret succulent fairy garden would make a perfect gift for Mother's Day or any other special occasion. Plus, it's super easy to put together when you have the right tools!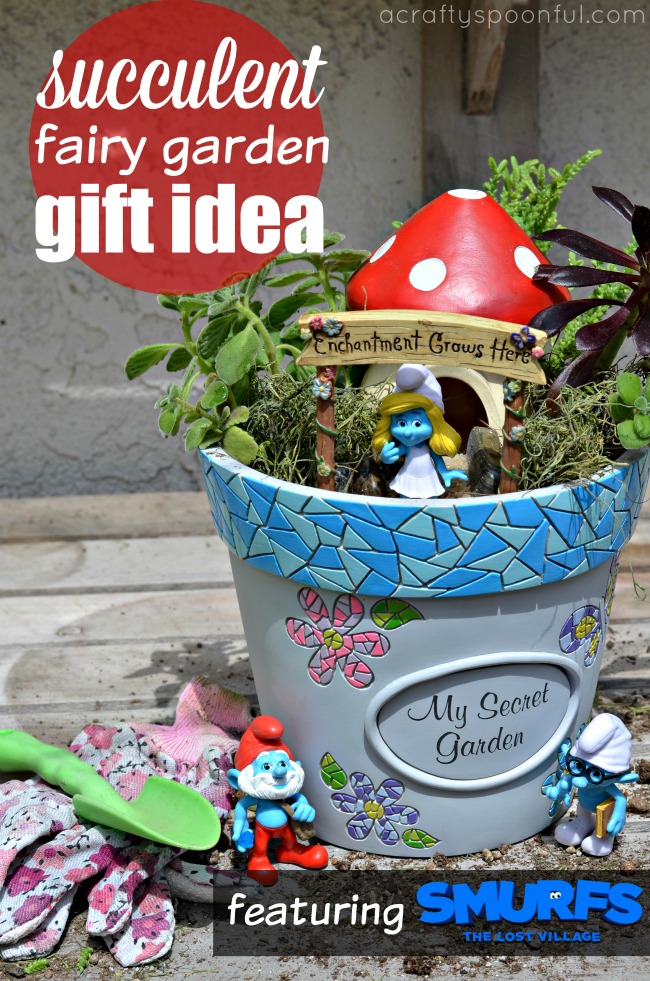 A few weeks ago we were invited to a screening of Smurfs The Lost Village and boy did my kids love it! The movie took us through the story of Smurfette's creation and her struggle with finding her unique talent. Since she was made out of clay and different from the other Smurfs, she grew sad and frustrated with her lack of being able to master one skill.
As the story unfolds, she and a few Smurf friends head off on an adventure that brings her to realize who she really is and the power she holds inside.
Well… my kids were quite inspired by the movie because as soon as we got home they wanted to create their own Smurf village in the back yard! The fun plants that came alive and the various creatures found along Smurfette's journey were all they could talk about.
So I pitched a fairy garden but instead of fairies, we used Smurfs! And how perfect did it turn out? Plus? It was so easy for the kids to make!
Watch the video at the end of this post for more details!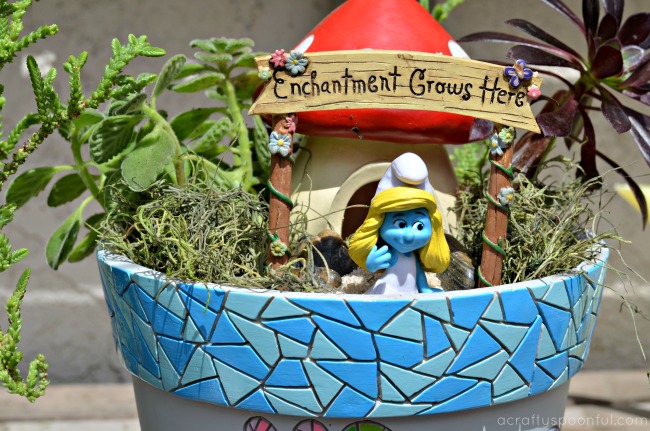 [Read more…]