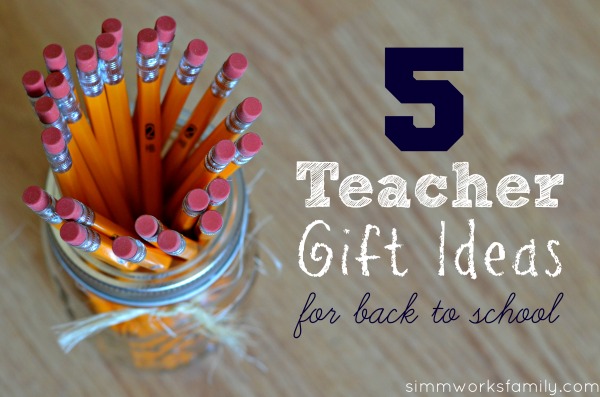 School is almost back in session and everyone is preparing to head back to school. With the rush to get all of the essentials needed for our kids sometimes we lose sight of the one who'll be taking care of our kids once they arrive at school.
Here are a few great teacher gift ideas for back to school. Some practical, some cute, but all are great ways to thank your child's teacher before the beginning of the school year.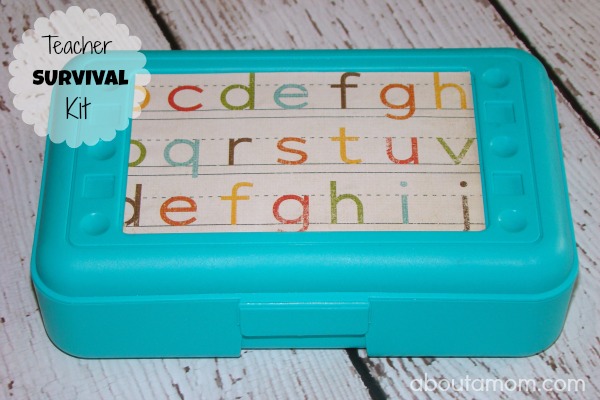 1. Teacher's Survival Kit –
Every teacher needs a Teacher's Survival Kit like the one About A Mom shows us how to make. This kit is a small box containing a few essential items, along with a few items that will help the teacher out.
From over-the-counter headache medication to a tasty chocolate bar. Everything your child's teacher will need after a day with the kids.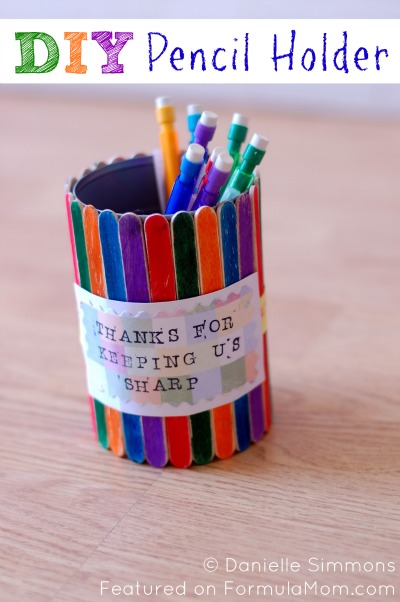 2. DIY Pencil Holder –
This simple DIY Pencil Holder featured on Formula Mom is a great way to get your kids involved in crafting. Not only do they get to color but they don't have to stay in between the lines!
With repurposed materials and a simple message attached any teacher is sure to love this great gift.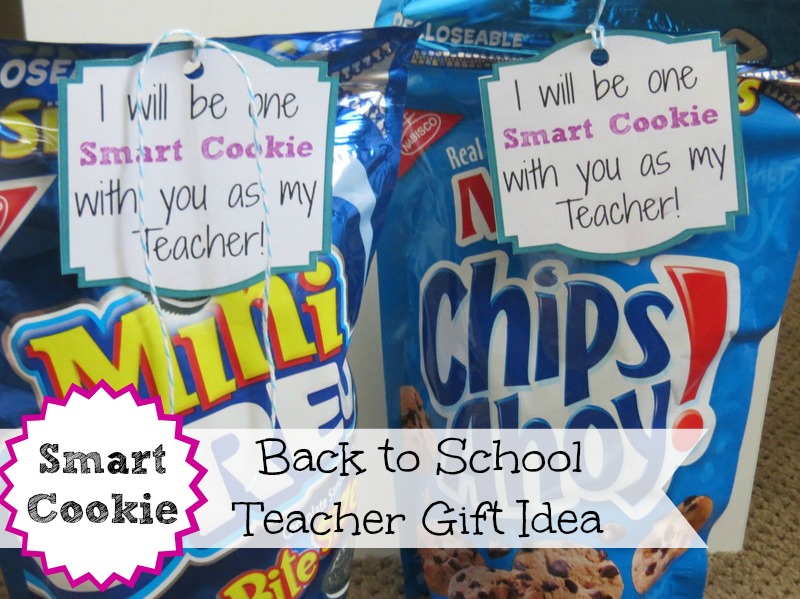 3. Smart Cookie Back to School Gift –
I love the idea of simple gifts. This Smart Cookie Back to School gift from Crunchy Frugalista is such an easy idea and you can customize it many different ways by making homemade cookies or store bought cookies.
Pack it along with your kids on the first day and make sure they know not to start eating the cookies before gifting it to the teacher! I'm sure come recess your child's teacher will be thanking you.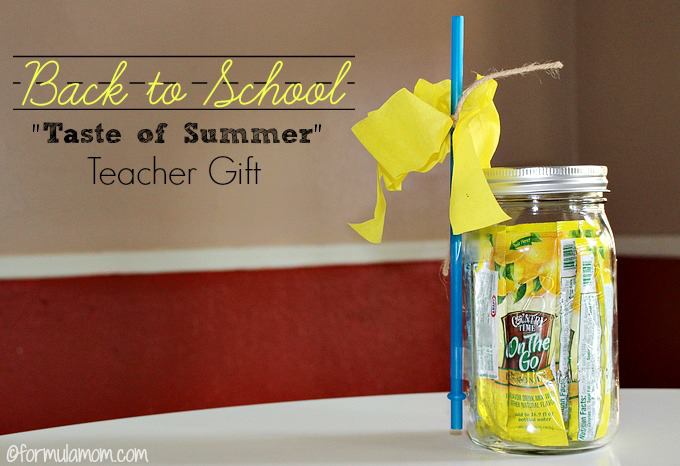 4. Back to School Taste of Summer Gift –
One of the hardest things for me to let go of in the coming school year is the fact that summer is over. This Back to School Taste of Summer gift from Formula Mom is the perfect thing for your child's teacher to give that taste of summer that might be missing.
Personalize this gift with a label and the teacher's name, it's a great gift for any grade level. And your child can definitely help you make it.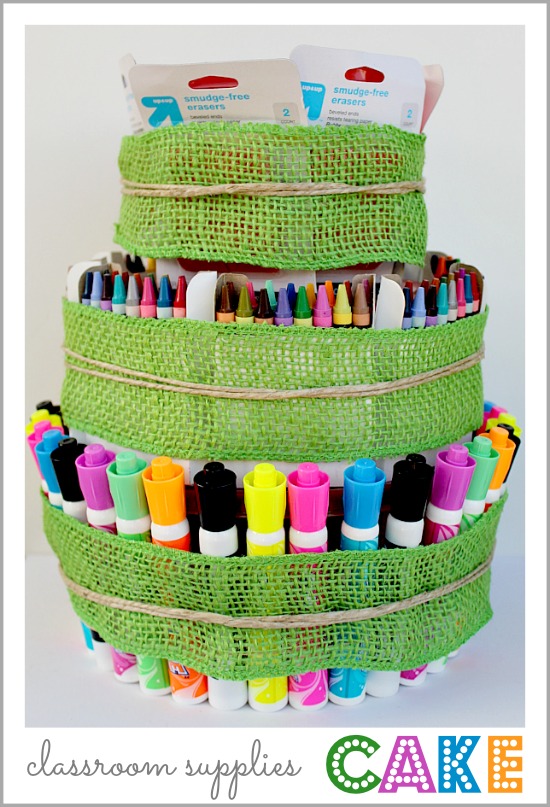 5. Classroom Supplies Cake –
This classroom supplies cake from Tonya Staab has everything your teacher might need for her classroom needs. From crayons to erasers to dry erase markers, this three layer cake is a fabulous way to shower your child's teacher with items she'll use all year long.
What's great is that she gives you tips on how to assemble the cake and even asked her children what their teachers used the most to get ideas for what to include.
Looking for more ideas? Check out these great gifts! 
First Day of School Teacher's Crate from Sippy Cup Mom
Back to School Crayon Wreath from In Random
Back to School Teacher Gift from Mom Endeavors
Apple Gift Card Holder from Tonya Staab
Pencil Monogram Teacher Gift from Celebrating Family
Are your kids heading back to school?