This shop featuring Thanksgiving napkin ring placeholders has been compensated by Collective Bias, Inc. and its advertiser. All opinions are mine alone. #HandsOnCrafty #CollectiveBias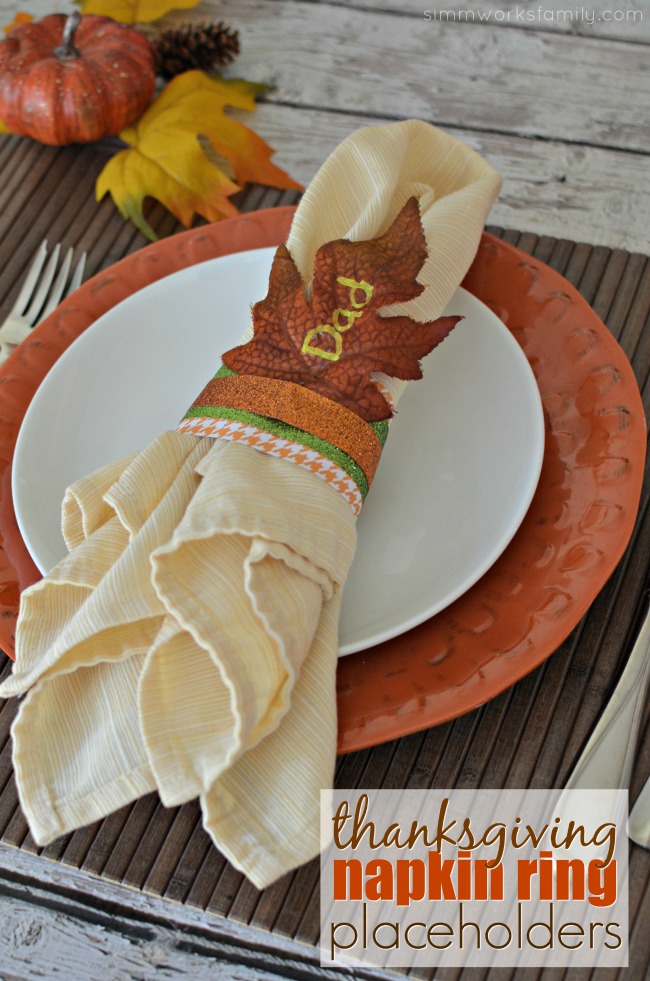 While spring may be my favorite season, I love the fall for the way it brings friends and family together in thanksgiving. We celebrate the month of November by sharing what we're thankful for and spending time around the table together. And every year for Thanksgiving, we head over to my mother in law's house to share a meal.
My mother in law loves creating a beautiful table scape and, after making these napkin rings a few years back, I'm in charge of the napkin rings and place holders. And my daughter loves helping out so I always try and find something a. that she can do and b. that's easy and quick since we usually have to make at least 20 of them.
Well this year my mother in law will be heading out to Boston to celebrate with my husband's brother so we're still trying to figure out what our plans are. But no matter where we go, we'll be prepared with these awesome thanksgiving napkin ring placeholders that my daughter and I put together this past weekend.
She was dying to get started and make them so we got a head start and prepped about 10 of these bad boys (no names yet on half of them). We'll be ready for whatever house we end up at on Turkey Day.
Thanksgiving Napkin Ring Placeholders
What you'll need:
Scotch® Expressions Brown Glitter Tape
Scotch® Expressions Green Glitter Tape
Scotch® Create Double-sided Tape
1 piece 8.5 x 11″ card stock (solid or patterned color)
scissors
chalk marker in fall colors
fake fall leaves
cloth or disposable napkin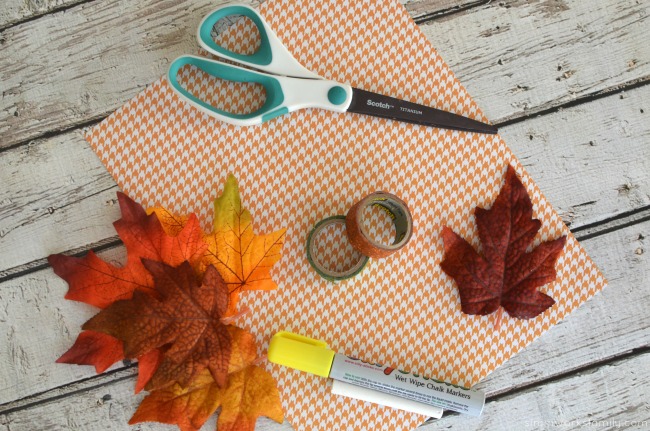 What you do:
1. Grab the Scotch® Expressions Green Glitter Tape and, with your paper in the portrait position, place a row of green tape about 1/2 inch up from the bottom of the paper. Repeat once more with a second row of green glitter tape directly above the first.
2. Cut a straight line about 1/2 inch from the top of the second row of green glitter tape. This will be your napkin ring base. Repeat as many times as you need to in order to get the desired amount of napkin rings.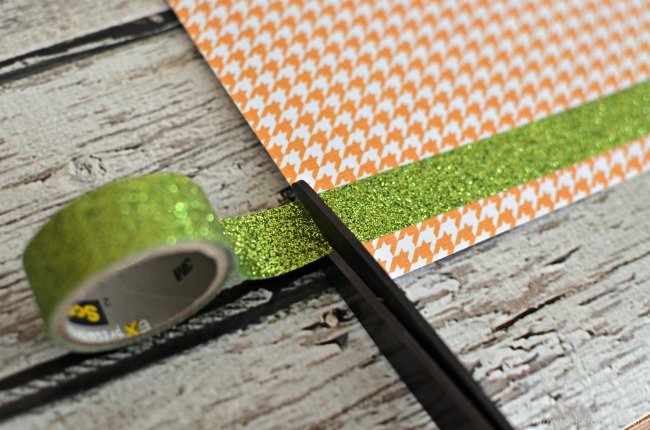 3. Grab the leaf and write the name of the person this napkin ring placeholder is for.
4. Position the Scotch® Expressions Brown Glitter Tape in the middle of the two green tape lines. Place the leaf in the center of the paper and use the brown glitter tape to secure it. Leave a small tail at the end of the brown tape to secure the placeholder around the napkin.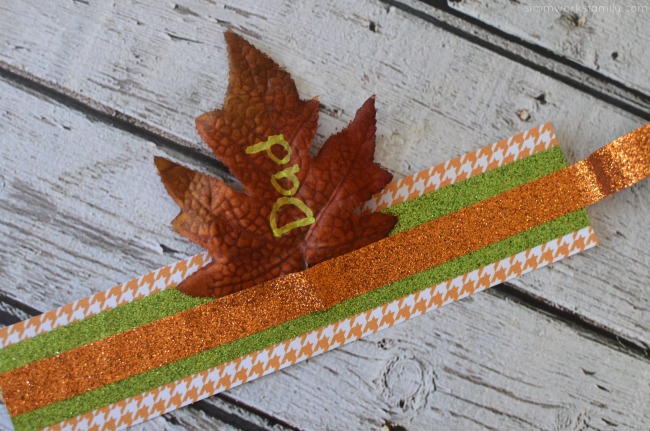 5. Wrap the napkin ring around the napkin and secure in place with tail of the brown glitter tape and reinforce with some Scotch® Create Double-sided Tape underneath the overlapping paper.
Tada! You're all set!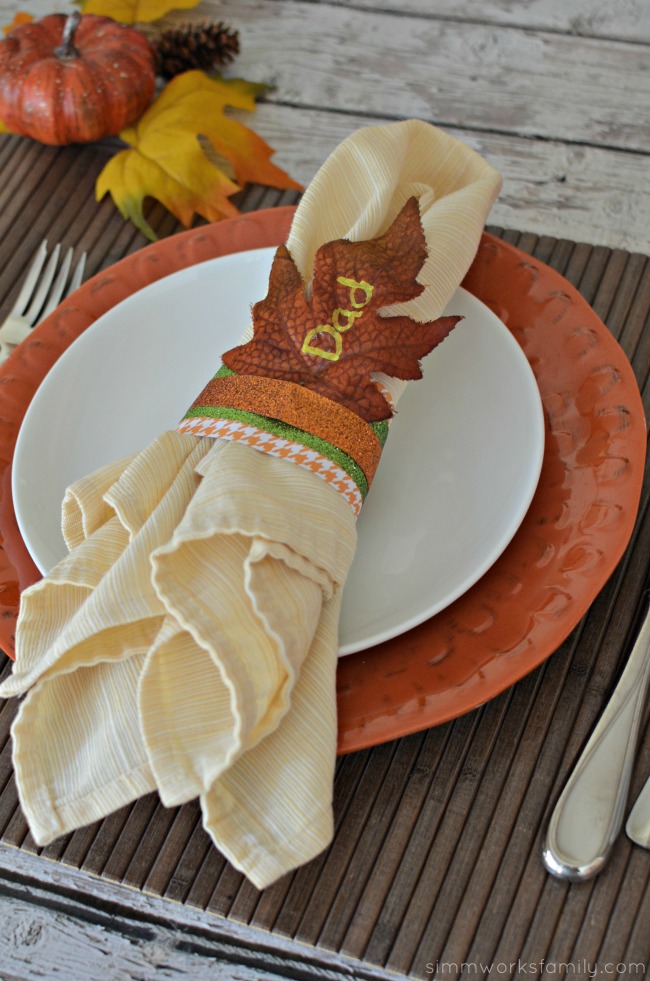 How do you celebrate Thanksgiving in your home?
I was able to find all of the crafting goodies I needed, including the Scotch® Expressions Glitter Tape, in the craft aisle in Walmart. So easy to find everything in one place! With a perfect combination of versatility, function & fun, Scotch® Expressions Tapes turn everyday projects into simply inspired creations. I love how simple and easy it was to make these Thanksgiving napkin ring placeholders with my daughter and how fun and sparkly they ended up! How awesome is that?