This post featuring the ultimate Thanksgiving turkey burger is brought to you by Butterball Every Day. All opinions are 100% mine.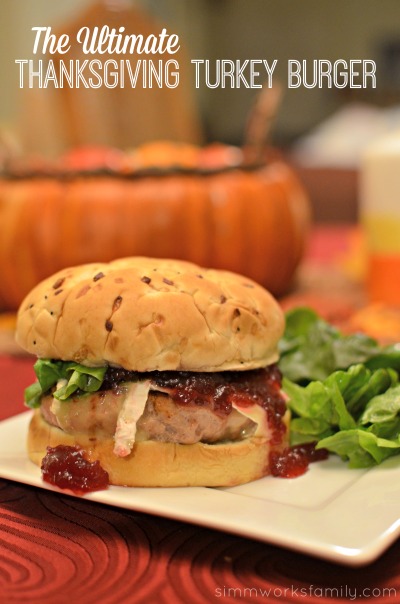 With school in full swing, the weather cooling, and sunset coming a lot sooner in the evenings, I've started to crave a few of my favorite holiday meals. And what says the holidays more than Thanksgiving dinner?
Since we definitely don't have enough time in the evenings to make a full Thanksgiving meal I decided to take an easier approach and made the ultimate Thanksgiving turkey burger for dinner this weekend.
With only 30 minutes to make a delicious meal, I turn to Butterball Original Seasoned Turkey Burgers. They're the perfect way to add your own layers of flavor to the meal but still taste great with some ketchup and mustard.
The best part about these burgers is that not only are they tasty but they cover the full bun as well with minimal shrinkage while cooking. Definitely a plus for my hungry family!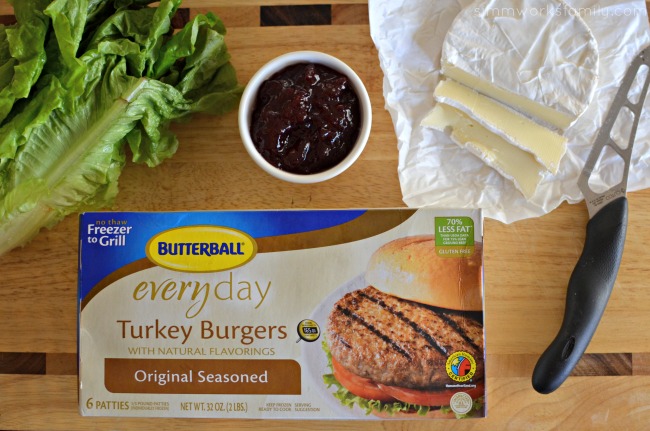 The Ultimate Thanksgiving Turkey Burger
olive oil
Butterball Original Seasoned Turkey Burger
brie cheese
onion hamburger bun
mayonaise
mustard
cranberry sauce (canned or homemade)
red leaf lettuce
Butterball Turkey Bacon (optional)
onion strings (optional)
Preheat a skillet on medium. Add a splash of olive oil to the pan while it heats up.
Once heated, add turkey burger to the pan and cook thoroughly. Add a few slices of brie cheese on the top of the burger and cover to melt.
Add mayo and mustard to bottom portion of bun. Place burger on top of mayo and mustard. Add a piece of lettuce and then top lettuce with cranberry sauce. Add top of bun and enjoy!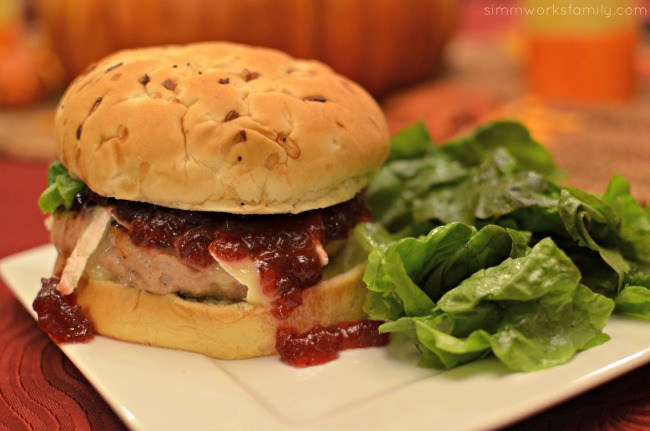 Butterball turkey products are lean and also delicious, so you can make better choices for your family, without having to give up the great taste you want or worrying that your family won't like it.

With Butterball products (burgers, bacon on the burgers, sausage) you can have a great tasting, indulgent meal but not feel guilty about it. Looking for more ideas? Try these Butterball recipes with some awesome Butterball coupons available.

From breakfast to hectic weeknight dinners to a cook out for the big game or even a picnic, Butterball's turkey burgers, deli meat, turkey bacon, and dinner sausage offer you the quality turkey you love at Thanksgiving, the great taste you're looking for, and the leanness you want to give your family.
What meal reminds you of your favorite holiday dinner?